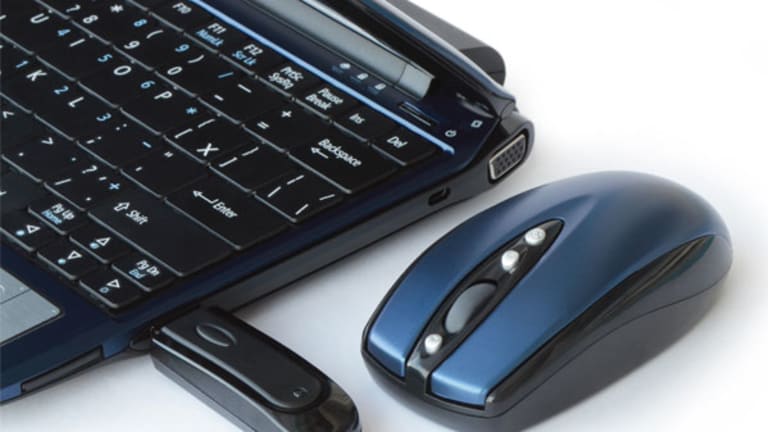 Web Research Tool Gives You the Edge
In tough times, this Web-based research tool can give you the edge on your competitors.
Here's a nifty new wrench for your recession-fighting tool kit: cheap Web-based research tools.
Hard times are the worst times to stop business planning. But that's exactly what all of us here in planet small biz do. After all, the little clients are going south. Your bigger customers are slowing payables. The new jobs take longer and net less. Who's got the horses in this environment to conduct meaningful market research, plan ahead or compare your performance to others?
The good news is that there is a new generation of business-intelligence services. These tools combine the low cost of Web-based information with powerful software and industry expertise to provide powerful market data that even your stressed-out shop can afford.
I like lead-generation services like ZoomInfo.com (basic services are free, and fully-loaded packages run $5,500 a year). The service provides up-to-the-minute contact information for millions of employees of both your competition and your clients in real time. Not every lead is accurate in my testing, but with a little common sense, the tool can be very efficient at getting the inside dope on who's doing what, where.
I am also partial to a very neat periodical indexing service called HighBeam.com. The technology offers 3,000-plus periodicals indexed for up-to-the-minute live search, sort of like LexisNexis, but at a fraction of the cost. HighBeam plans start at about $30 a month or $200 a year. And I find it offers a much richer search than Google. In particular, sign up for the alert service. Simply build a list of key words for your industry and every day up will pop in your inbox a solid summation of what is newsworthy in your sector.
But recently I began testing a truly fascinating Web-based financial analysis tool made by Raleigh, N.C.-based
. (Plans start at $1,200 a year; consult your local accountant for access to the software.) Sageworks products, among other things, provide real time, financial information on
privately held
companies.
That's right. Sageworks is basically Google Finance on your non-public competition. It's pretty cool.
What you get
Sageworks does a reasonable job of providing real-time financial analysis on companies that do not issue stock or sell bonds. You can expect to find most of the traditional fiscal ratios and information you would find in any financial analysis package like Yahoo! Finance or the like except for, as I said, private companies.
How does it work? Sageworks provides the tools that accountants and credit officers use to analyze company books and credit applications. You know how you go to your accountant and talk through, say, your debt-to-equity ratio or day's payable ratios or stuff like that? Sageworks software can help your accountant be smarter about that analysis. And since Sageworks provides fiscal analysis software to roughly 40 percent of the top accounting firms, its code manages the analysis of hundreds of thousands of privately held small businesses.
Sageworks then cleverly takes the data that describes this fiscal information -- anonymity is assured since the actual hard numbers stay with the accountant -- and feeds that descriptive material into a clever bit of Web-based software, which generates customized analysis of that data. The result is a fairly accurate, in my tests anyway, fiscal picture of different sectors of the privately held economy.
Say, for example, I want to see how my wife's private textile manufacturing company stacks up against her privately held competition. I simply select the industry, manufacturing, then the number of companies I want to sample, about 20. Then I enter the dates for the sample and what ratios I want, in this case margin data. And poof! Sageworks renders an operating-margin chart for the past five years. And, sure enough, it showed profits have been tightening as high input prices for yarns have squeezed the sector.
It is darn slick.
Want you don't get
Complete coverage and a very well thought-out interface or charting features.
Sageworks is way far from perfect. Though the company supports all the standard industry sectors, there were some startling gaps in the information. Housing, car sales and most forms of manufacturing that I studied seemed to have fungible databases. But data on my sector, information businesses like publishing and Web-based services, was spotty to the point of being useless.
And then there is the interface. Charting is, frankly, primitive by modern standards. Forget Google Finance -- Sageworks get smoked by Excel. And, therefore, bad data sets can creep into your report
very
easily. Be doubly sure you are looking at the right information before you jump to conclusions based on just a few charts.
"The more common industries, the more information we have," says Tim Keogh, principal systems architect at Sageworks. "So gaps do exist. And the system is aimed at financial professionals who tend to prefer simpler interfaces."
Bottom line
Sageworks can be clumsy and incomplete, but it is by far the best repository for private industry information I have ever seen. If you use it properly, and can finesse the exports to Excel, you can compare your company performance to others', private or public, on a quarter-by-quarter basis. Think what an edge that would be.
These days, we all need all the help we can get.
Jonathan Blum is an independent technology writer and analyst living in Westchester, N.Y. He has written for The Associated Press and Popular Science and appeared on FoxNews and The WB.