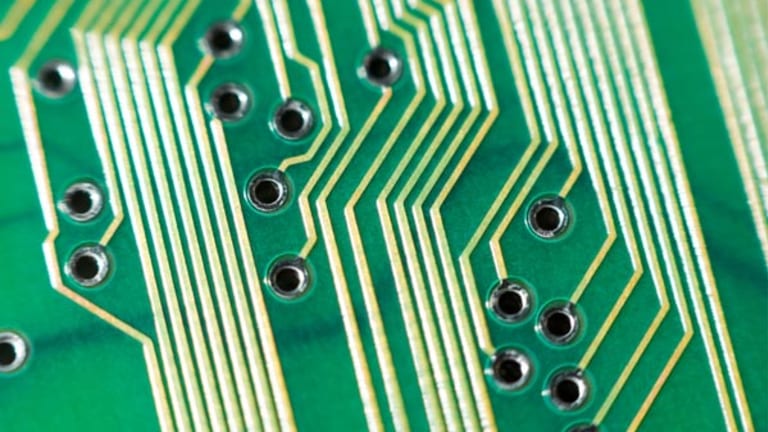 Wall Street, Apple and Feel-Good Factor
When it comes to Apple, the 'feel good' factor may be too strong for Wall Street to resist.
CUPERTINO, Calif. (
) -- Even after its recent
and intensifying competition in the smartphone space,
Apple
(AAPL) - Get Apple Inc. Report
continues to entrance Wall Street, as evidenced by the recent slew of
buy ratings
it has accumulated.
When it comes to Apple, the "feel good" factor is just too strong to resist, according to at least one tech analyst.
"I think that the market has been looking for good news, and the greater economy is a tough sell," Charles King, principal analyst at technology research firm
told
TheStreet
, adding that Wall Street is keen for a technology champion. "Since the dot.com bust, folks on Wall Street have been looking for Silicon Valley companies to behave like they did in the dot.com boom, and Apple is closest to that."
Even software giant
Microsoft
(MSFT) - Get Microsoft Corporation Report
, which was the tech sector's golden boy not so many years ago, has lost some of its luster. Microsoft's shares have dipped 8.72% in the last five years, while Apple's stock has exploded more than 500% over the same period.
Apple is certainly looking fireproof at the moment, according to Pund-IT's King, who cites the company's recent
"There are times when a company seems to get in the zone, and whenever they are presented with difficult issues, it just seems to roll off them like water off a duck's back," he said. "I really thought that Apple was going to take it on the chin for its handling of the iPhone antenna problem, but they seem to have just shaken it off and kept going."
Apple is undoubtedly experiencing great success with products such as the
and has already shipped more than 3 million of each device. Such is the iPad's impact on the tablet market, for example, that
analysts are already scrambling to raise their estimates
for a technology that was seen as a dull backwater just a few months ago.
The tech giant's genius, according to King, has been its ability to stretch its brand beyond Mac computers, luring more and more consumers into the Apple world. "They have figured out a way to build products that have the imprimatur of the Apple brand, but at a fraction of the price
of a Mac," he said.
Charles Wolf, an analyst at Needham & Co., told
TheStreet
that he is bullish on Apple, explaining that Steve Jobs and his crew have plenty of growth opportunities ahead.
"Apple is a very small fish in a lot of large ponds -- it has about 5% share of the PC market, not even that, and it is growing dramatically," he said. "In the phone market, Apple has a 15% share, and it's bound to grow."
Wolf estimates that a
Verizon
(VZ) - Get Verizon Communications Inc. Report
iPhone, for example, could take Apple's U.S. smartphone share from 23% to 45% or 50%."
-- Reported by James Rogers in New York
Follow James Rogers on