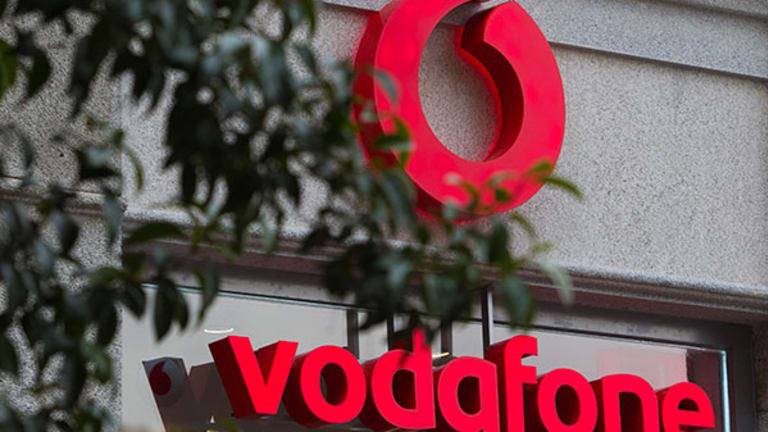 Vodafone Group Dips After Debt Rating Cut, Fairpoint Communications Soars -- Telecom Winners & Losers
Vodafone Group edged down after a ratings cut on its debt by Standard & Poor's. Fairpoint Communications soars, adding to its rapid rise this week.
NEW YORK (TheStreet) -- Vodafone Group (VOD) edged down Friday following a ratings cut on its debt by Standard & Poor's on the previous day. Fairpoint Communications (FRP) soared on no news, mysteriously adding to its double-digit gain for the week.
Vodafone fell 0.4% to end the day at $39.03.
The wireless company's long-term debt rating was cut to BBB+ from A-, according to a Bloomberg report. As a result, Vodafone's corporate debt is now considered the third lowest investment grade with a stable outlook. S&P's rating change makes it comparable to those issued for Vodafone by Moody's and Fitch.
According to Bloomberg, S&P made the decision based on the difficultly the company is facing in its key markets with strong competition that is not expected to abate.
Fairpoint Communications spiked 4.7% to close at $20.18.
That rise added to a double-digit gain the data, voice and video technology company has posted since Tuesday. Over the past four days, Fairpoint has risen 15% from its close of $17.56 on Tuesday.
Surprisingly, the increase has happened this week with no news on the company. The last word from Fairpoint came two weeks ago when it announced a workforce restructuring. Under the restructuring, Fairpoint plans to cut 260 positions across its operations in 17 states, as well as closing its call center in South Burlington, VT. 
Fairpoint CEO Paul Sunu said in a statement at the time, "Access lines and legacy revenue are in secular decline, and we are taking these steps to ensure our administrative and operational structures remain aligned with the current size and composition of our business."
This article is commentary by an independent contributor. At the time of publication, the author held no positions in the stocks mentioned.