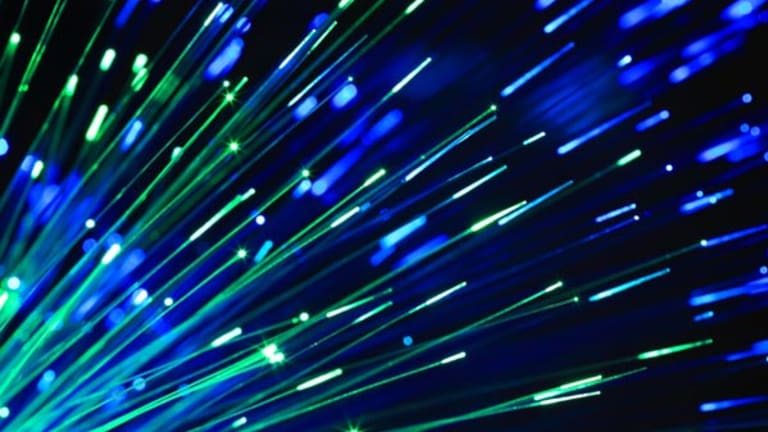 Verizon's Smartphone Holding Pattern Will Pay Off
Verizon has quietly devised a strategy that will eventually put the competition in a distant second.
NEW YORK (TheStreet) -- AT&T (T) - Get AT&T Inc. Report might have Apple's (AAPL) - Get Apple Inc. Report market-share climbing iPhone and it might have reported more solid financials last quarter than its chief rival Verizon (VZ) - Get Verizon Communications Inc. Report, but it's Verizon, with the lion's share of U.S. subscribers, that is best positioned to dominate the mobile space.
First of all, Verizon will gain on the continuing success of smartphones running
Google's
(GOOG) - Get Alphabet Inc. Report
Android OS, which give Verizon a pretty good answer to Apple's iPhone 4. Verizon continues to invest in these and, by doing so, its subscriber base has responded exceptionally well.
So well, in fact, that Verizon's Android offerings -- most notably, the
Motorola
(MOT)
Droid 2, the Motorola Droid X and the
HTC
Droid Incredible -- have helped lead the mobile operating system in total sales. Together, they helped Android OS capture 27% of total sales during the second quarter, compared to Apple's 23% of sales, Nielsen reported earlier this month.
Not only does Verizon have the best Android phones, but a reportedly
shows that Verizon could have a slew of new Android-based devices coming to its service -- another Droid, tablets from Motorola and
Samsung
-- in the coming year to help it capitalize on the operating system's success.
Verizon's competition hasn't been as successful with Android.
Sprint
(S) - Get SentinelOne Inc. Class A Report
, which hoped the Evo 4G would help it gain some traction in the mobile market, has had trouble selling the device. Meanwhile, AT&T has been too focused on the iPhone, only recently announcing that it would soon start catering to customers who wanted Android.
The Coming of the Verizon iPhone
Speculation abounds over when, not if, Verizon will be getting the iPhone. In fact, most reports peg the
release date at January, which gives AT&T just four short months to capitalize on Apple's smartphone before Verizon potentially turns the market upside down.
Earlier this year, Davenport & Company analyst Drake Johnstone said he believes AT&T, as of the first quarter of 2010, had 15 million iPhone subscribers. He believes AT&T could see 40% of its iPhone customers defect to Verizon.
More recently, market research firm, Morpace, found that 34% of current iPhone owners are waiting to upgrade their devices until the smartphone is made available on Verizon's network. A whopping 47% of respondents said that they "would consider" switching to Verizon's network, but they aren't quite sold on it yet.
In either scenario, AT&T would stand to lose more than 5 million subscribers in one fell swoop. That could cause some serious trouble for AT&T. And Verizon will see a significant jump in subscribers.
Lastly, there's
Research in Motion's
(RIMM)
new BlackBerry Torch, which debuted at AT&T. RIM hasn't said why it chose AT&T over any other wireless shops, but given the company's history, it likely won't matter, since a new BlackBerry should make its way to Verizon's stores in the coming months. RIM has been offering its smartphones to multiple carriers for years. It won't stop that now.
The waiting game
Going forward, the future looks brightest for Verizon than any other carrier. AT&T needs to worry about losing the iPhone and leveraging Android, while other competitors need to worry about keeping subscribers from running to another carrier.
Verizon is very much the leader in the mobile market. It has quietly devised a strategy that will eventually put the competition in a distant second. Best of all, it will likely deliver to investors the fruits of that strategy next year when all the pieces fall into place.
-- Written by Don Reisinger in New York.
Readers Also Like:
>>5 Reasons Google Android Has Peaked
Don Reisinger has been writing columns and blogs about the technology and video game industries for years. His work appears in some of the tech industry?s biggest publications, as well as in the
Los Angeles Times
, where he blogs about social networking. Follow Reisinger on Twitter @donreisinger.