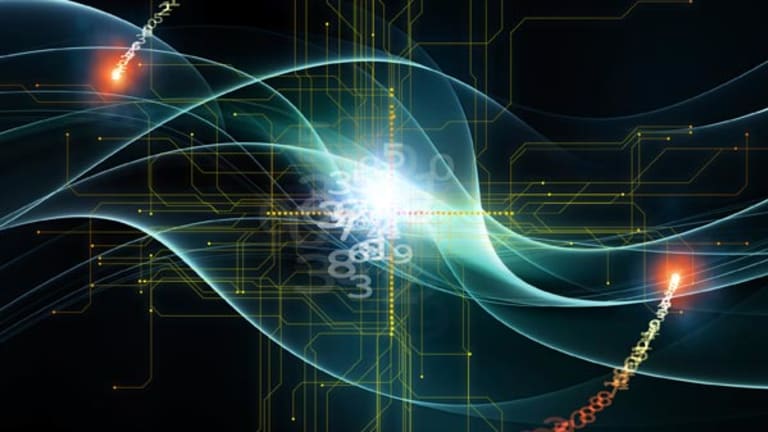 Verizon to Unveil Motorola Android Phone
Motorola and Verizon reportedly are preparing the introduction of the hotly anticipated Google Android phone sometime next week.
NEW YORK (
) --
Motorola's
(MOT)
Google
(GOOG) - Get Alphabet Inc. Class C Report
Android phone is scheduled for landing at
Verizon
(VZ) - Get Verizon Communications Inc. Report
next week.
With hopes they have finally created a blockbuster device to rival
Apple's
(AAPL) - Get Apple Inc. Report
iPhone, Motorola and Verizon are preparing the introduction of the hotly anticipated Google Android phone sometime next week, say three industry analysts who asked not to be named for this story.
This revelation follows the recent
of the phone, and it clears the way for Verizon to start selling the phone during the all-important holiday season.
The Motorola Android phone -- nicknamed Sholes and Tao at various points in its development -- will include a big touchscreen, slide-out keyboard, assisted-GPS and WiFi, according to documents filed with the Federal Communications Commission.
Verizon is looking for a strong Christmas performance from Motorola's Android phone as well as big numbers from
Research In Motion's
(RIMM)
BlackBerries. The Motorola Android and the second version of the BlackBerry Storm are expected to be Verizon's prime focus at the high end of its smartphone offerings.
Verizon representatives did not reply when asked for comments on this story. A Motorola representative declined to comment but added that the company has previously said it would make an announcement in the coming weeks.
Given the two new offerings ahead, and the lackluster demand for
Palm's
(PALM)
Pre phone, Verizon has decided to
limit its support for the Pre phone
, which was expected to be available in January as TheStreet reported last week.
Smartphone Holiday Preview
Verizon's new Google phone debut would come just weeks after
Deutsche Telekom's
(DT) - Get Dynatrace, Inc. Report
T-Mobile, and Motorola unveiled the Android-powered Cliq phone. Noticeably
at a GigaOM event was No. 1 wireless shop Verizon. A Verizon rep at the time said: "stay tuned."
On Tuesday, T-Mobile said that the Cliq would be available in stores in November for $199 with a two-year contract. Industry watchers were a little surprised at the price, which was expected to be closer to the $99 to $149 range.
With the HTC MyTouch at T-Mobile and upcoming HTC Hero at
Sprint
(S) - Get SentinelOne, Inc. Class A Report
, there will be at least four Android phones in the market for the big gift buying season.
Motorola has demonstrated a deft hand in design with the Razr phone earlier this decade, but it's fortunes collapsed when the company failed to come up with a successor. Motorola's turnaround plans are riding on the success or failure of Google's Android phone software. The new Android lineup is arguably Motorola's last best shot to pull its phone division out of the red ink.
Verizon just hopes the new Google phone help ease its customers' case of iPhone envy.