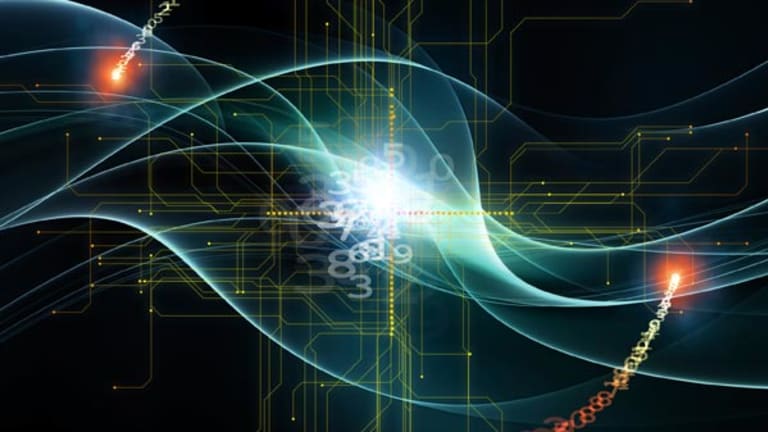 Verizon iPhone Gold Rush for App Makers
Analysts expect 9 million Verizon iPhones will be sold this year, which will be a boon to mobile application developers.
NEW YORK (
) -- With
Verizon
(VZ)
expecting to sell 11 million
Apple
(AAPL)
iPhones this year, mobile application developers should see a windfall in the number of customers using their products.
New Verizon iPhone users -- and the subsequent launch of iPhones on other CDMA-based carriers -- could help expand Apple's App Store next year by $1 billion, according to research firm IDC. The App Store is estimated to reach sales of $6 billion, up from $2.8 billion last year.
"We think there will be a feeding frenzy with the Verizon iPhone of tons of people downloading apps like crazy," said Sam Altman, founder and CEO
Loopt
, a Mountain View, Calif.-based location-based social game. "It's going to be a land grab."
With more iPhones in the market, some app developers may choose to focus more aggressively on building games for the iOS platform, even if they continue writing apps for
Google's
(GOOG)
Android software.
And unlike Android, where developers must ensure their app works on a variety of different handsets, the iPhone runs on only one device, which makes building programs simpler.
"We like being able to focus our technology on
iOS so we can maintain streamlined applications internally, and have not have concerns about compatibility," said Barry Geipel, the founder of app developer
Mantid Interactive
in Carmel, Ind. "With the Verizon iPhone, nothing new in our code base needs to change."
With the Verizon iPhone virtually identical features-wise to that of its
AT&T
(T)
counterpart, the carriers will compete on service and pricing, rather than handsets -- a win-win for both consumers and developers, said Cyriac Roeding, the founder of mobile shopping app
Shopkick
in Palo Alto, Calif.
"Competition is always good to spur innovation," he said.
The Verizon network may more reliable than AT&T in many locations for downloading data-heavy applications, said Ge Wang, the co-founder of app company
Smule
in Palo Alto, Calif., which makes mobile music programs like
Magic Fiddle
and
Glee Karaoke
.
"Availability and connectivity are very important to us, and the network has been our Achilles heel," he said, citing problems that customers have had, including slow data connections when trying to download songs.
While it's unclear that the Verizon network will be an improvement upon AT&T, "you'll have choice," Wang said.
AT&T spokesman Mark Siegel said it was difficult to respond to individual developers' concerns about the network's reliability, but that the carrier is "extremely reliable."
Despite the enthusiasm surrounding the launch of the Verizon iPhone, the mobile phone market isn't a zero-sum game, said Matt Murphy, a partner at Kleiner Perkins Caufield and Byers, who runs the iFund, which invests in products built on the iOS platform.
Android is set to surpass Apple's iOS platform by 2012, according to market research firm iSuppli. Android will be used in 75 million smartphones by next year, while iOS usage will reach 62 million.
"This is really a story about smartphones, not about cannibalization from iOS," Murphy said. "More people are going to have iPhones and more will have Android phones, which is good for both consumers and app developers."
--Written by Olivia Oran in New York.
>To follow the writer on Twitter, go to
.
>To submit a news tip, send an email to:
.