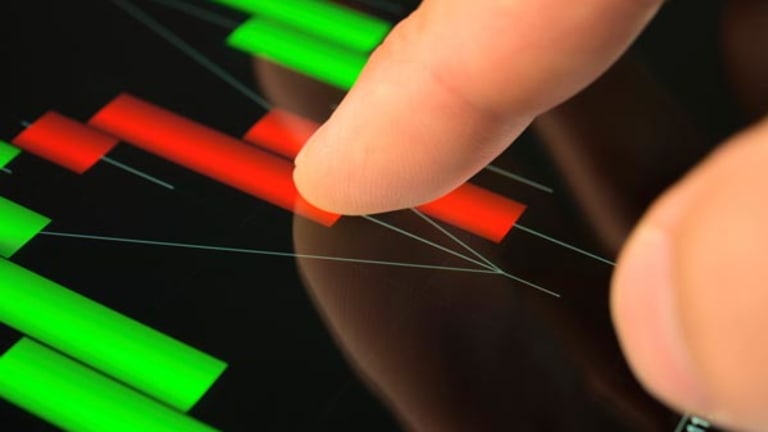 Verizon iPhone Clears 1 Million-Sold Mark
Quieting noise about sluggish Apple iPhone sales, Verizon offers a hint that the iconic device has sold well so far.
NEW YORK, (
) --
Verizon's
(VZ)
Apple
(AAPL)
iPhone sales, while
, still managed to fly past the 1 million-sold milepost.
Dan Mead, Verizon Wireless chief, told media outlets this weekend that 60% of the company's iPhone sales were preorders. This would explain why the
turnout on a cold February launch day
was much lighter than some may have expected.
Recent analyst estimates say Verizon's iPhone preorders totaled 600,000, and if that was 60% of total sales, then 1 million iPhones were sold on the debut weekend. It also means many more have sold since then. For comparison, AT&T sold 1.7 million iPhones 4s on its debut last year.
Another reason Verizon didn't have a spate of sellouts of the iPhone 4 may be that people were waiting for the better, faster iPhone 5 due out this summer. Unfortunately, as reported here last week, the
4G LTE version of the Verizon iPhone
will come much later with the iPhone 6.
Verizon says it will not release the actual sales figure until its first-quarter earnings report in April. But any anxiety around lackluster demand for the Verizon iPhone 4 may now be eased a bit.
Apple shares were up 1% to $353.28 Monday.
--Written by Scott Moritz in New York.>To contact this writer, click here: Scott Moritz, or email: scott.moritz@thestreet.com.To follow Scott on Twitter, go to http://twitter.com/MoritzDispatch.>To send a tip, email: tips@thestreet.com.