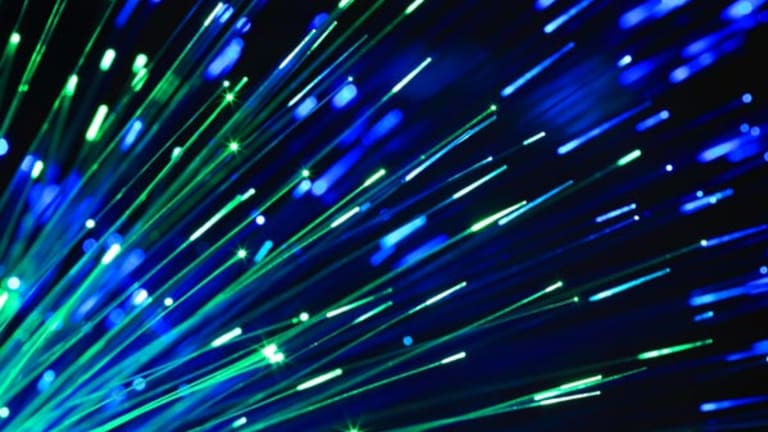 Publish date:
Verizon HTC Thunderbolt: Gadget Review
Verizon's HTC Thunderbolt is said to be keeping pace with iPhone sales in some Verizon shops. Here's our review of the phone.
Verizon's HTC Thunderbolt is said to be keeping pace with iPhone sales in some Verizon shops. Here's our review of the phone.
NEW YORK (TheStreet) -- In addition to now selling a version of Apple's (AAPL) - Get Report iPhone 4, Verizon (VZ) - Get Report has a new superphone to offer its customers. The HTC Thunderbolt is the first smartphone to run on Verizon's new 4G/LTE data network.
Specs:
network: LTE 700, CDMA EVDO revA
screen size: 4.3-inch
screen details: WVGA TFT capacitive touchscreen
processor: Qualcomm 1-GHz
camera: 8-megapixel with LED flash; 1.3-megapixel front-facing camera
memory: 8 gigabytes + 768 RAM memory card, pre-installed 32 gigabyte microSD
price: $250 with two-year contract
arrival date: March 17
In
TheStreet's
early testing, the Thunderbolt provides blinding speeds when it comes to sending and receiving cellular data. No other 3G or 4G phone can match it. This is not a little speed jump -- we're talking about a huge difference in the way your smartphone deals with everything from opening Web pages to sending and receiving e-mail, messages, Tweets and
Facebook
alerts. It's like running your
Google
(GOOG) - Get Report
Android smartphone on steroids.
Following tests that used the free SpeedTest.net downloadable app, the Thunderbolt consistently averaged 15-20 Mbps downloads (to the phone) and 30+ Mbps uploads (from the phone). For comparison purposes, a
Sprint
(S) - Get Report
4G/WiMAX handset averaged 6-8 Mbps down and 1-2 Mbps up and a
T-Mobile
3G phone usually provides us with 2-4 Mbps down and 0.5-1.0 Mbps up. Quite a difference.
But don't forget, LTE is very new and not many customers are taking advantage of the super speeds -- thus they're not putting any strain on the 4G network. Yet. Things could very well slow down as people begin using the services offered.
Many users are reporting very low battery life. Unfortunately, this could -- and should -- have been expected. Smartphones, all of them, drain batteries rather quickly. Especially when you compare them to older handsets, and especially when you consider that you now are operating a large, 4.3-inch touchscreen; 4G data speeds; Wi-fi; Bluetooth; GPS and every other bell and whistle -- all of which need a slice of battery power.
The Thunderbolt can also act as a Wi-fi hotspot for as many as 8 other devices. To us, it's pretty amazing that a slim battery could last 4 hours under those loads.
HTC supplied the Thunderbolt with a slightly larger battery than it did with its previous superphones. Obviously, it's not enough. Now, HTC is rumored to be working on a possible software solution as well as a massive (think big and heavy), add-on battery pack to help users get through an average day.
--Written by Gary Krakow in New York.
>To submit a news tip, send an email to:
.
Gary Krakow is TheStreet.com's senior technology correspondent.