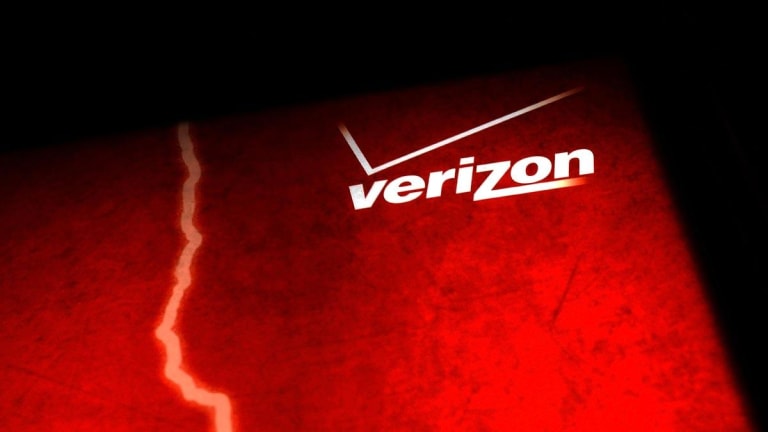 Verizon Gives First Update on the State of Wireless Second-Quarter Earnings
Expect updates on wireless competition, the race to 5G services and the progress by Yahoo!--plus commentary from Hans Vestberg, who becomes CEO on Aug. 1.
In the first earnings report from the wireless industry this quarter, Verizon (VZ)  will give investors important reads on the pitch of wireless competition, the race to 5G networks and its progress with the Oath digital media properties Tuesday morning. In a bonus, CTO Hans Vestberg, who replaces Lowell McAdam as CEO on Aug. 1., is slated to speak on the call.
Wall Street expects the telecom to earn $1.14 per share on $31.76 billion in sales, as Vestberg, current CEO Lowell McAdam and CFO Matthew Ellis address shareholders. Verizon stock crept up 0.26% to close at $50.75 on Monday, but is down 4.1% for the year.  
Wireless is greater point of emphasis for Verizon than, say, AT&T (T) , which closed the purchase of Time Warner Inc. (TWX) in the second-quarter.
"With Verizon, investors are going to be listening for a return to growth in wireless service revenue at least on a like for like basis," Edward Jones analyst Dave Heger said. Verizon is close to returning to growth for revenues for wireless services and any progress, or lack thereof, is critical for the telecom.
"They are viewed much more as a wireless pure-play than AT&T," Heger said of the focus on Verizon's wireless business. "Secondly, just looking at the numbers, Verizon looks like they are more on the verge of being able to grow wireless services revenues where with [AT&T] it's a little more debatable."
For instance, Wells Fargo Securities LLC analyst Jennifer Fritzsche expects Verizon's service revenues  to drop 1% in the second quarter to $15.5 billion, which is better than the 2.4% decline in the first quarter.
Alongside wireless services revenue, subscriber trends are another important sign. Fritzsche calls for Verizon to add 480,000 post paid accounts in the quarter.
Investors will look for signs that T-Mobile (TMUS) and Sprint (S) have lessened their competitive intensity as they hope to win approval for their merger in Washington. "It seems that the competition across the industry in wireless has been more benign," Heger  said. "Unlimited has been available for over a year and it seems like if anything we've seen industry pricing creep up a little bit."
Verizon is eager to tout its progress in 5G wireless networks, as the telecom plans four commercial launches this year. They include Los Angeles and Sacramento, though Verizon has not announced the other two locations.
While 5G is a rallying cry for Verizon management, Heger suggested it's less of a near-term concern for investors.  "I don't think investors are expecting any real financial impact other than how it might affect  capital expenditures," he said. 
Given AT&T's blockbuster acquisition of Time Warner, Verizon's media strategy may appear underwhelming.
Still, the company will report progress at Oath digital media properties, which include AOL and Yahoo!. Verizon completed the purchase of Yahoo! late in the second quarter of 2017, so the company will not have a meaningful year-over-year comparison for how the full portfolio is performing. "They report basic revenue on Oath and I would expect that it would be up quarter over quarter," Heger said. 
Any metrics that Verizon can provide on Oath's growth or future guidance would help investors assess just where Verizon's digital media strategy stands. "AT&T acquiring Time Warner seems to be raising the profile of targeted advertising and digital media and what all of that could mean in terms of being a growth driver," Heger said. 
AT&T Chairman and CEO Randall Stephenson will be sure to trumpet its purchase of Time Warner when the company reports after the close on Tuesday. (That's true even if the Department of Justice is appealing the U.S. District Court ruling that allowed the parties to close the deal in June.) Also on the call will be CFO John Stephens, AT&T Communications division CEO John Donovan, WarnerMedia CEO John Stankey, AT&T International CEO Lori Lee and AT&T advertising CEO Brian Lesser. 
It's rare for investors to hear from Verizon and AT&T in such short succession. "This is first time I can remember them reporting on the same day, and we have followed them for a looooonnnngggg time!" Wells Fargo's Fritzsche reported.
While AT&T's media strategy is flashier, Verizon investors can take comfort that they haven't spent heavily on legacy media as its telecom rival. Time Warner alone cost $108.7 billion, including debt that AT&T will assume. Verizon picked up AOL and Yahoo! for less than $10 billion combined.