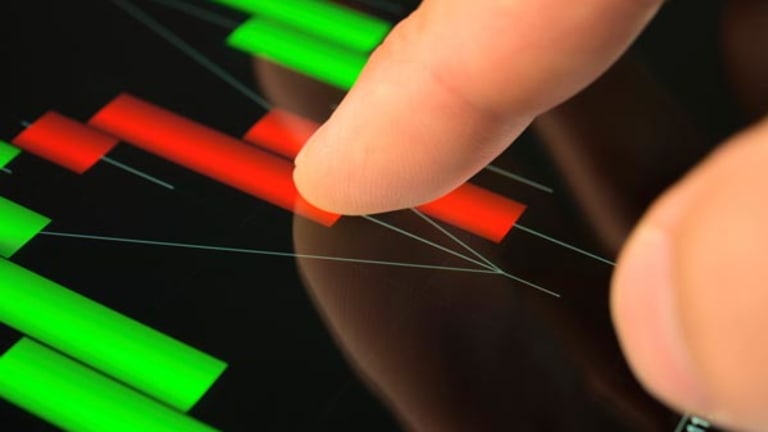 Verizon Flew Through 100K iPhones
RBC Analyst puts a number on the first allotment, sees it as a positive. But the wait debate over the iPhone 5 goes on.
RBC Analyst puts a number on the first allotment, sees it as a positive. But the wait debate over the iPhone 5 goes on.
Updated Verizon iPhone pre-sale story with company comment and stock price.
NEW YORK, (
) --
Verizon's
(VZ) - Get Report
iPhone pre-order period has ended, and sales estimates are modest.
Verizon apparently sold out of its limited allotment of
Apple
(AAPL) - Get Report
iPhones at about 8 p.m. ET Thursday, informing customers on its Web site that pre-orders will be available again Wednesday just prior to the store sales launch Thursday.
Verizon called the pre-sale rush between 3 a.m. and 5 a.m. Thursday, a record-setting launch, but offered no sales numbers.
"In just our first two hours, we had already sold more phones than any first day launch in our history," wireless chief Dan Mead said in a
press release
Friday.
The first guesses of the pre-sale Verizon iPhone volume weren't exactly staggering, given the years of anticipation and the hype-stoking promotions ahead of the offering.
RBC analyst Mike Abramsky estimated in a note Friday that Verizon had less than 100,000 iPhones available for pre-order.
Nevertheless, Abramsky says the sellout "on the first day of pre-orders affirms the strong pent-up demand for the Verizon iPhone and bodes well for the initial sell-through."
Verizon iPhone: Buy Now or Later?
But the sellout of a short supply doesn't really say much about total demand, and it likely won quiet concerns that Verizon may not get robust sales numbers until the 4G iPhone 5 arrives as early as July.
A poll by
The Street
has indicated so far that slightly more than half of
potential Verizon iPhone buyers
were going to wait for the new version of the phone. About a third of those polled said they were not waiting and planned to buy the Verizon iPhone now.
The debate highlights the divide between consumers seeking relief from the frustration of iPhone's poor performance on the AT&T network, and another group that is willing to wait for the latest and greatest iPhone 5 that is expected to work on Verizon's super-fast LTE network.
As one analyst pointed out: "It makes no sense to sign a 2-year contract on an old phone that only works on a limited network."
The next iPhone is expected to be not only a LTE 4G fast device, but also a world phone. "The difference is a phone that works in about 220 countries, versus a CDMA phone that's good in about 40 countries," the analyst said.
Verizon shares were down 21 cents, or nearly 1%, to $36.17 Friday.
--Written by Scott Moritz in New York.>To contact this writer, click here: Scott Moritz, or email: scott.moritz@thestreet.com.To follow Scott on Twitter, go to http://twitter.com/MoritzDispatch.>To send a tip, email: tips@thestreet.com.