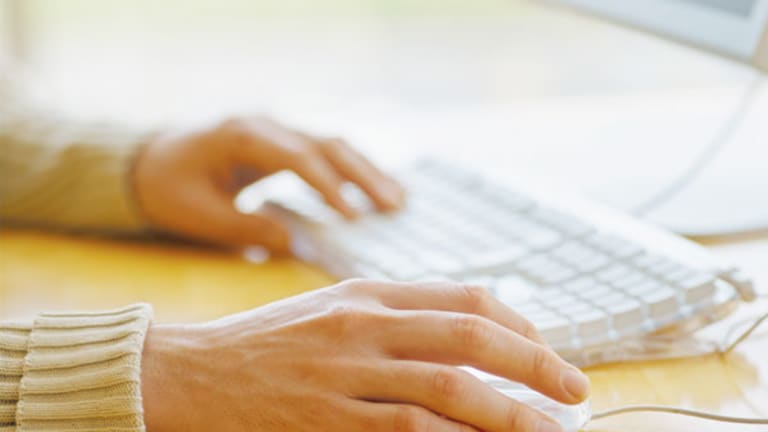 NEW YORK (TheStreet) -- Returning unwanted purchases isn't fun, especially during the holidays. Retailers obviously don't like it either.
But sometimes, you need to return an item that either doesn't work, isn't what you expected or you no longer want. While there are people out there trying to game the system -- causing some of the National Retail Federation's projected $2.9 billion in fraudulent returns this holiday season -- most of us just want to buy the right thing the first time.
Technology is helping make returns a lot easier. Shopping online means you always have a record of purchases. You just have to pay attention to return policies and possible restocking fees. Offline, several stores are now accepting returns made at their online counterpart, not to mention easing return policies to help those who just want to return an unwanted item.
Limit those returns by following these suggestions:
Do the research.
If gifts are going to be given this season, make sure you give something the person wants or make sure you're telling people what you want. You can always ask. Or be a little sneaky by using a gift-recommendation service.
Search for the person's online gift list. Amazon is a good start. Just type in a person's name on Amazon's Wish List page. Even easier, if you link your Facebook and Amazon accounts and Amazon can pull up wish lists of friends.
Let Facebook recommend gifts for your friends. Various retailers are using a gift-recommendation engine to match your Facebook friends' likes with gift ideas. Sites like CafePress and SheKnows allow shoppers to connect Facebook accounts, scan friends' "likes" and offer suggestions.
Giftivo.com is a new site offering social recommendations. Link it to your Facebook account for suggested gifts based on a friend's interests.
Ask for a digital receipt.
The surest way to ensure a successful return is keeping the original paper receipt. But that's easy to lose and today, not always necessary. Start the potential returns process easier by asking for a digital receipt or creating your own.
Several retailers including Old Navy, Apple and Macy's will email you the receipt so you only need to search your inbox.
Take a picture of the receipt with your camera phone.
Apps like Evernote, Expensify and Proximiant snap a photo and digitally file it away. Some retailers accept the screen image of the receipt for returns.
Newer apps like ReturnGuru just do receipts -- it takes a picture and sends a reminder of the last day to return an item.
Shop at stores that go out of their way to help if you don't have your receipt. Target will look up purchases made in stores or online within 90 days. Lowe's can look up purchases based on the credit card. Walmart limits no-receipt returns to 3 within a 45-day period. Costco can scan your membership card and look up past purchases.
Get help on the product.
About 8% of consumer-electronics devices are returned annually, which is projected to be $17.2 billion in the U.S. this year. Of those, 70% have nothing wrong and that's a problem, says Christopher Fabian, president of Professional Service Solutions, which works with electronics companies and stores to limit returns. Some returns are big-screen TVs after the Super Bowl.
But a larger issue is devices are more complicated and harder to figure out these days. The industry is tackling how to teach customers without including a printed manual by increased customer support and online services.
His suggestions:
Go online for help: Several companies offer live customer chat on their sites. Others use GetSatisfaction.com to listen and resolve customer complaints.
Use a store or manufacturer's social media services, like Twitter and Facebook. Companies obviously want to squelch issues that can go viral.
Take advantage of the 800 number.
Give a gift alternative.
Gift cards always come in handy when you don't really know what to get someone. But even gift cards have return issues. Did you know the famously accommodating
(JWN) - Get Nordstrom, Inc. (JWN) Report
won't accept gift card returns?
If you're the recipient of unwanted gift cards, sites like
,
and
will buy your unwanted gift cards. They do take a cut so you don't get the full value of the original card. Some pay you back a higher rate in Amazon gift cards.
Return items in January.
Retailers have long been gracious with holiday returns, accepting unwanted gifts weeks after Christmas. Today is no different with companies from
Best Buy
(BBY) - Get Best Buy Co., Inc. Report
to Walmart extending return periods into January. This also extends to several online stores including Apple (Jan. 7), Amazon (Jan. 31) and
Overstock
(OSTK) - Get Overstock.com, Inc. Report
(Jan. 31).
Also available, the ability to buy online and return in store. Pretty much stores that allow you to order online and pick up in the store (including Walmart, Macy's, Best Buy and The Container Store) also let you return in store so you don't have to hassle with shipping.
Hire someone.
If time is more valuable than money, hire someone from
to stand in line and return unwanted items. The site already is pushing its team of background-checked TaskRabbits to help with gift shopping (average cost of $57) and gift wrapping ($38). It suggests paying $12 to $20 for simple shopping services.
This article was written by an independent contributor, separate from TheStreet's regular news coverage.
Tamara Chuang is an outside contributor to TheStreet. Her opinions are her own.