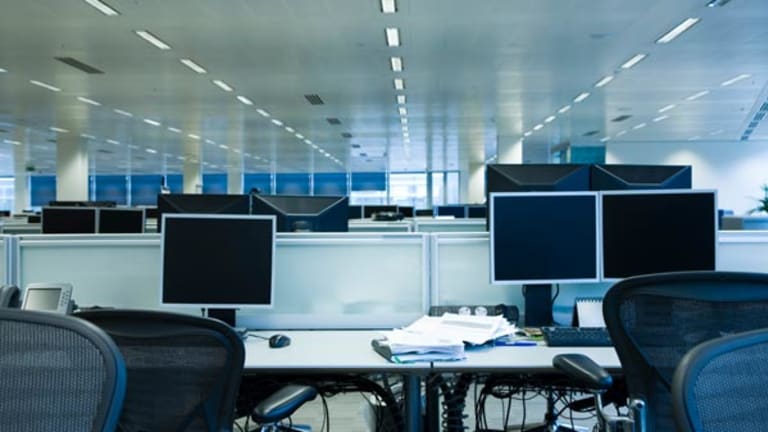 U.S. Moves to Block AT&T/T-Mobile Deal
The Justice Department has filed a complaint that threatens to derail the $39 billion telco combination.
-- AT&T/T-Mobile deal story updated with Justice Department comment
NEW YORK (
) -- U.S. regulators moved to block the $39 billion proposed merger of
AT&T
(T)
and
Deutsche Telekom's
(DT)
T-Mobile
.
Even though AT&T tried a
last-minute bribe of promising 5,000 new U.S. jobs
to help gain support for the deal, the Justice Department filed a complaint to fight the combination of the nation's No. 2 and No. 4 wireless carriers.
The Justice Department said the merger would have resulted in "higher prices, fewer choices and lower quality products" for consumers, U.S. Deputy Attorney General James Cole said at a press conference Wednesday.
The deal would have consolidated control of an estimated 80% of the mobile market into the hands of AT&T and
Verizon
(VZ)
, and, on its face, seemed unpalatable to consumer watchdogs and regulators looking to preserve a vibrant market with healthy price competition and innovation.
The move is similar to the Justice Department's action in 2000 to
derail the $115 billion proposed merger
of
WorldCom
and
Sprint
(S)
. In that case, after months of review, Justice chief Joel Klein turned the agency's efforts toward building a legal case against the WorldCom/Sprint merger, which would have concentrated 75% of the long-distance market in the hands of two players.
While the move was not a complete shock, investors did hit the sell button, sending AT&T shares down 3% and Deutsche Telekom's stock down 5% immediately after the news broke.
AT&T seeks to acquire its price-cutting rival T-Mobile in an effort to expand its network and capitalize on the wireless spectrum assets it would gain.
Analysts expected the deal to receive close scrutiny. Had the deal moved forward, it was likely to face an enormous number of conditions, including the divestiture of overlapping network operations in 97 cities throughout the nation.
Sprint, the No. 3 player that stood to lose even more ground in the wireless market, saw its shares shoot up 9% Wednesday.
--Written by Scott Moritz in New York.To contact this writer, click here: Scott Moritz, or email: scott.moritz@thestreet.com.Follow Scott on Twitter at MoritzDispatch