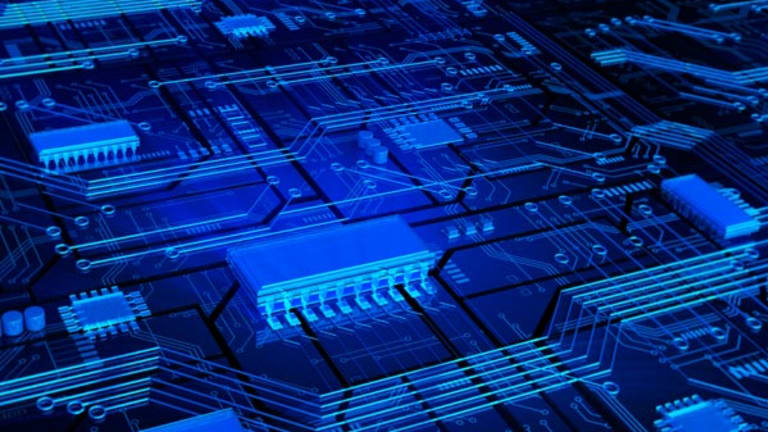 Up Next for Tech IPOs: Social Gaming
Zynga's impending IPO and big investment in the social gaming sector points to a gaming sector lift.
NEW YORK (
) -- Led by
for newly-public social media firms -- and
Zynga's impending $10 billion IPO
-- early-stage investors are scrambling to pour funding into the social gaming space.
Their big bet: Social gaming start-ups will be the next big thing to hit the public markets.
Offering fresh alternatives to established gaming firms like
Activision Blizzard
(ATVI) - Get Free Report
and
Electronic Arts
undefined
, Zynga and companies like
PopCap Games
could
if they go public.
It's no secret that the traditional video game sector as a whole has slowed, with sales of hardware, software and accessories dropping 6% last year to $18.6 billion, according to industry tracker NPD Group.
Just one example is Activision, which despite claiming title to the best-selling video game of all time --
Call of Duty: Black Ops
, sales of which topped $1 billion six weeks after its debut -- posted sluggish growth over the past year. Its stock price has also remained largely flat since the beginning of the year, as
investors question the company's ability to drive growth
beyond its core titles.
Video game watchers are now turning their attention to the global social gaming market, which is forecast to reach almost $4 billion in 2015, up from $1.5 billion last year, according to market research firm Business Insights.
Companies receiving investment and pre-IPO buzz are plentiful.
Kabam
, a maker of Facebook games like
Dragons of Atlantis
, raised $85 million last month in a financing round led by
Google
(GOOG) - Get Free Report
Ventures.
CrowdStar
, which has developed hits like
Happy Aquarium
and
Happy Island
, took in $23 million in its first funding round in May from
Intel Capital
(INTC) - Get Free Report
and
Time Warner Investments
(TWX)
.
And
Wooga
, known as the Zynga of Europe, scored $24 million, which was led by Highland Capital Partners.
Besides tapping into a whole new generation of gamers -- Zynga's popular
FarmVille
and
CityVille
Facebook titles are played mostly by women ages 25 to 44, for example -- the social gaming space is attractive to investors because it's not as capital intensive as the traditional gaming industry, said Maha Ibrahim, a partner at Canaan Partners who was an early investor in Kabam.
"You're spending $1 million to develop a game rather than $50 million," she said.
Social gaming start-ups also have a less risky business model. If a title initially flops, these companies can pull the plug quickly, a process that is much more difficult for large publishers who spend millions of dollars to develop a game franchise's deep story lines, high-resolution graphics, huge marketing push and global retail rollout.
Social Gaming Forces Market-Wide Innovation
As social gaming companies get larger and more successful -- Zynga, the crown jewel of the space, has more than 225 million active users across its network of games and last year reportedly took in around $850 million in revenue -- video publishers that have traditionally relied on shrink-wrapped games must find innovative ways to compete.
"Whenever there's disruption, the big incumbents have to figure out how to survive," said Kevin Chou, Kabam's CEO. "People compare the way we're disrupting the video game market with how
Netflix
(NFLX) - Get Free Report
came up with a new way of delivering content versus
Blockbuster
(BLOAQ)
."
Some are starting to join the social gaming fray. In late 2009, EA acquired Facebook game developer
Playfish
for $400 million, and last year it bought
Chillingo
, the publisher of one of the most-downloaded mobile games of all time,
Angry Birds
.
Other traditional gaming firms are making more sophisticated moves toward social, Web-based solutions. Recognizing that its
Call of Duty
players spend an average of 58 minutes per day playing multiplayer games -- more than the typical Facebook user spends on the social networking site -- Activision recently announced
, a multi-player gaming platform where users will be able to track and compare stats with other players and join online groups of gamers.
THQ
(THQ) - Get Free Report
, meanwhile, priced its new game
MX vs. ATV: Alive
title at $40 -- lower than the industry standard $60 -- and is focusing on selling downloadable content through the game.
"There's room for all of these players in the market," said Fergal Mullen, a general partner at Highland Capital Partners and an investor in Wooga. "Will social take some share? Probably, but most social games are very light and skewed towards a different audience than your hardcore gamer."
While public offerings from Zynga or PopCap Games will likely steal the sector spotlight due to investor frenzy around recent social media IPOs like
LinkedIn
(LNKD)
and Yandex (YNDX) - Get Free Report
, they do offer some potential concerns for investors.
Social Gaming Road Blocks
First, there's a revenue issue. Many of these firms are only playable on social networks, which means they're vulnerable to the revenue-split terms that Facebook sets. Currently Facebook takes a 30% cut of developer revenue generated from its site, and in July will begin making its Facebook Credits the mandatory payment system for social games running on its platform.
"Facebook is just one distribution channel. If you have zero control over this channel, what do you really have?" said David Cole, an analyst at video game research firm DFC Intelligence.
Another problem: potential overcrowding in the market. By their very make-up, these Web-based gaming firms grow rapidly with less capital than traditional publishers need, and as a result, dozens of start-ups have emerged.
"It's going to get increasingly difficult to differentiate between companies," said Arvind Bhatia, an analyst with Sterne Agee. "It's an emerging market so you're going to see a lot of money going into it which will result in some hits and some misses."
--Written by Olivia Oran in New York.
>To follow the writer on Twitter, go to
.
>To submit a news tip, send an email to:
.