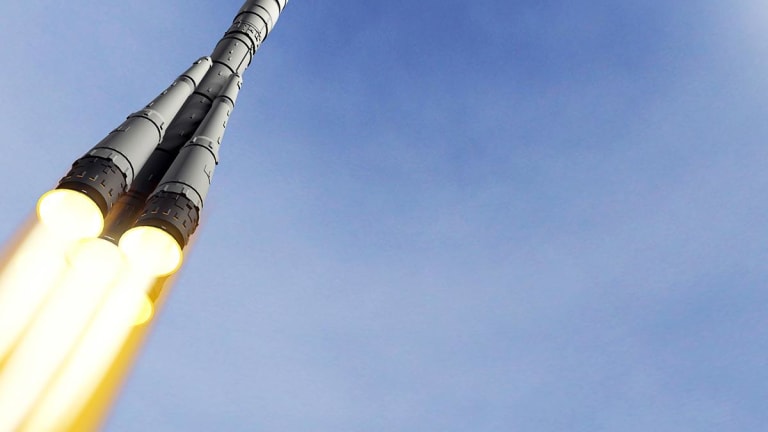 One of the lasting legacies of the Trump administration could be the creation of Space Force, the sixth branch of the military to defend the United States' interests in space. 
Vice President Mike Pence on Thursday, Aug. 9, speaking at the Pentagon, laid out the administration's plan to combat what it says has been aggressive moves by rivals toward militarizing space. 
"For many years, nations from Russia to China to North Korea and Iran have pursued weapons to jam, blind and disable our navigation and communication satellites via electronic attacks from the ground," Pence said. "But recently, our adversaries have been working to bring new weapons of war into space itself."
President Trump will request that Congress set aside $8 billion over the next five years to fund the creation of the Department of the Space Force, which will oversee Space Force and the commercial exploration of space by private companies. 
"Now is the time to write the next great chapter in the history of our military," Pence told a receptive audience at the Department of Defense Thursday. "Establishing the Space Force is an idea whose time has come."
Last June, Trump reestablished the National Space Council after 24 years of the space agency being dormant and on Dec. 11, 2017, Trump signed the Space Policy Directive 1. 
"The directive I'm signing today will refocus America's space program on human exploration and discovery," the president said back in December. "It marks an important step in returning American astronauts to the moon for the first time since 1972 for long-term exploration and use."
The White House has been supportive of private companies also exploring space and the moon, last year promising that "under the new Space Policy Directive, the United States will help drive the burgeoning domestic space industry, bring new knowledge from the cosmos, and spur incredible technology."
Elon Musk's brainchild SpaceX already has won multiple government contracts, including a recent nearly $300,000 contract to launch Lockheed Martin Corp.'s (LMT) - Get Lockheed Martin Corporation (LMT) Report  jamming-resistant GPS III satellites into orbit.
Boeing Co.  (BA) - Get Boeing Company Report CEO Dennis Muilenburg told TheStreet that Trump's interest in getting America back into space exploration could be a big opportunity for his company. 
"I am very encouraged by what I see is the administration leaning forward on investing in all dimensions of space, not just Space Force but more broadly, the work going into space exploration and the re-invigoration of that entire ecosystem," Muilenburg said. 
Boeing shares were down 0.6% Thursday while Lockheed shares slipped 0.32%.