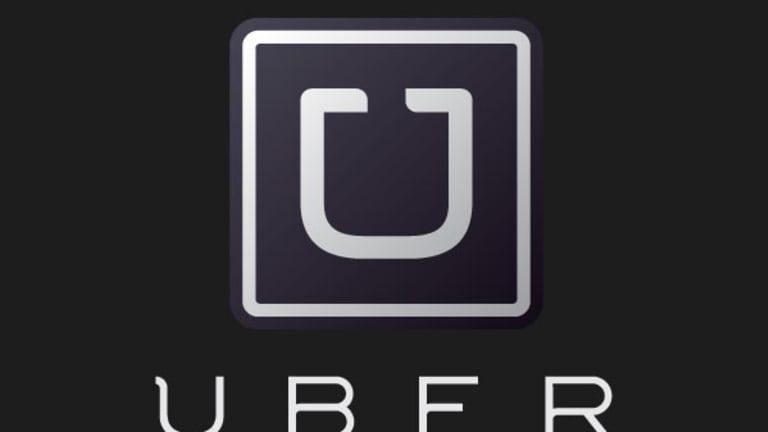 Publish date:
Uber Takes on Same-Day Delivery Services With Expanded UberRush
Uber today announced an expansion of its delivery service that puts it in direct competition with a host of rivals.
Uber today announced an expansion of its delivery service that puts it in direct competition with a host of rivals.
Updated from 9:57 a.m. to include additional comments from Bigcommerce.
NEW YORK (TheStreet) -- Uber today announced that it is expanding its delivery service UberRush, taking on the likes of Postmates, Deliv, and Amazon (AMZN) - Get Report Prime Now, and potentially even delivery giants such as FedEx (FDX) - Get Report and UPS (UPS) - Get Report .
Uber has been testing its delivery service in New York City since 2014, but it is now expanding the service to San Francisco and Chicago and partnering with Shopify (SHOP) - Get Report and Bigcommerce to deliver from more restaurants and shops.
Uber's delivery service will charge merchants $5 to $7 to deliver orders, with most of the shops being small, local retailers and restaurants. The original UberRush allowed users to order through the Uber app, but it has now evolved into more of a backend service, where a restaurant can offer the delivery service directly to customers.
"It's no longer an experiment ... It's a business for us," Jason Droege, head of UberEverything which runs non-driving efforts for Uber, told Re/code.
While delivery may be a serious initiative for Uber now, that doesn't necessarily ensure its success.
Uber is going up against many incumbents who have had a head start partnering with larger retailers and food chains. Postmates has already sealed deals with Starbucks and 7-Eleven, and Deliv has signed deals with Macy's and Kohl's. Re/code sources said that Uber had a hard time signing up any big partners.
Even Bigcommerce, who helps merchants run their online presence, acknowledged that partnering with Uber isn't an exclusive thing. Bigcommerce wants to offer as many delivery options as possible.
"The approach we take is not, 'Hey let's integrate one by one,'" Bigcommerce CEO Brent Bellm told TheStreet in September. "It's 'Let's have an open platform and merchants use the ones that make the most sense for them because there's a massive range of shipping options that are possible."
It's up to Uber to prove to merchants that it's the best option.
"In plain sight, Uber has quietly amassed one of the world's largest largest last-mile fulfillment networks," Bigcommerce Chief Product Officer Tim Schulz said this morning. "We're thrilled to work with the them to bring new fast-fulfillment capabilities to millions of local businesses."