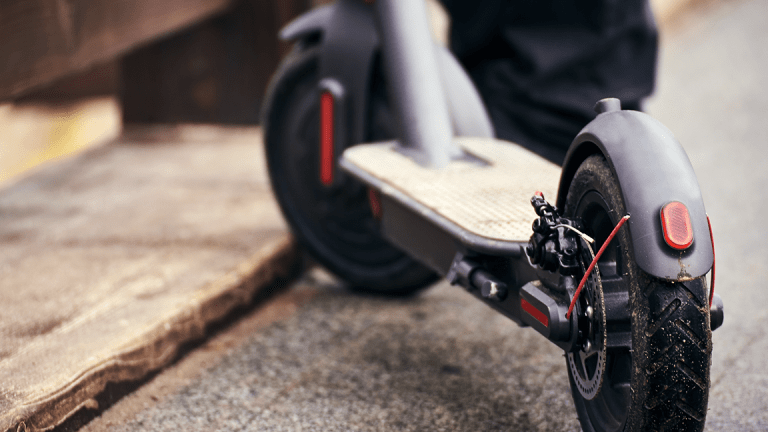 Uber Reportedly in Talks to Acquire Scooter Sharing Companies Bird or Lime
In an effort to boost its expansion into last-mile commuting, Uber is reportedly in talks to acquire electric scooter sharing companies Bird or Lime.
Uber Technologies Inc. has been holding acquisition talks with two electric scooter sharing companies, Bird and Lime, The Information reported.
The report said the car-hailing behemoth recently held talks with electric scooter rental startup Bird Rides Inc. to acquire it in what would be a multi-billion dollar deal. 
But Uber is keeping its options open. It also held talks with Bird competitor Lime, according to the report. 
Uber already is investing in companies that can get commuters through the last mile in congested cities like New York and Washington. In July, Uber invested in Lime at a $1.1 billion valuation. Earlier this year, it acquired bike-sharing startup JUMP for an undisclosed amount after TechCrunch reported Uber was in talks with JUMP regarding a fundraising round.
And scooters seem like the last frontier in the quest to get commuters through "the last mile" of their commutes.
Becoming a top urban mobility platform no matter what mode of transportation is part of Uber's ultimate vision, Uber CEO Dara Khosrowshahi told TechCrunch earlier this year. The company launched a new feature in September's TechCrunch Disrupt conference called Mode Switch. It's an in-app tool that lets people select different available modes of transportation, from cars, bikes or scooters. Depending on the city, riders can select what mode they want to use.
Bird and Lime let riders use an app of their phones to find dockless scooters around town. Both companies are only a little more than a year old and already command multi-billion-dollar valuations. They operate in hundreds of cities around the world. 
But not everybody is thrilled with scooters zipping around and being discarded at every corner. There have been many reports of major accidents involving dockless scooters. A class action lawsuit has been filed against Bird and Lime in Los Angeles, according to the Los Angeles Times. The lawsuit accused several scooter companies of "gross negligence" and "aiding and abetting assault." The suit alleged that by "dumping" scooters on public streets without an appropriate warning, the companies acted negligently and should have known that their devices would become a dangerous "public nuisance."
Lyft, Uber's uber-competitor in the transportation revolution, already is in the scooter business, but only in four cities. It's also in the bike-sharing business with a big contract. In July it acquired Motivate, the operator of Citi Bike in New York City and Ford GoBike in San Francisco.
Uber hasn't decided if it will acquire Bird or Lime, but The Information reported a deal could be made by the end of the year.