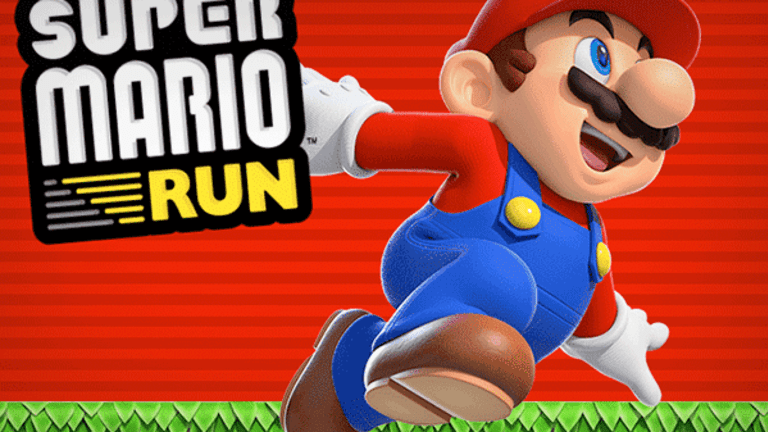 Uber Relents; Super Mario Controversy -- Tech Roundup
Uber will stop operating its self-driving cars in the state of California. Super Mario Run is garnering plenty of downloads -- and one-star reviews.
We might as well change this column's name to "Uber Roundup." Last week, we mentioned that the company is defying the state of California and keeping its self-driving cars on the road. Then this week, there were concerns about bicyclists, followed by a cool, innovative feature that allowed users to be driven to people, rather than places.
It's run at defiance appears to have stopped though, with Uber now reportedly agreeing to the state's request to stop its self-driving car tests. The company met with the DMV and Attorney General, with the DMV ultimately revoking the registration for 16 of Uber's autonomous vehicles.
The state apparently invited the company to apply for a self-driving car permit, while the company said it will look to move the cars to a new area for the time being. That said, Uber wants to stay committed to the state of California. Here is the company's statement:
"We have stopped our self-driving pilot in California as the DMV has revoked the registrations for our self-driving cars. We're now looking at where we can redeploy these cars but remain 100 percent committed to California and will be redoubling our efforts to develop workable statewide rules."
Nintendo's (NTDOY) new mobile game, Super Mario Run, may be one the most love-hate app controversies to-date.
While the app could very well be the first to register 40 million downloads in just four days, the company is seeing a lot of pushback from users. Once downloaded, users can play the first three levels of the game for free, before hitting a paywall to advance.
The cost? $10.
Although the game is fun and easy to play, the cost has turned off many users - with about half of reviewers leaving a one-star rating, according to TechCrunch.
That said, a lot of people who write the reviews, may be doing so out of frustration after being surprised with a $10 purchase decision. While the amount seems low compared to normal video games or general purchases, it is considered quite high for a mobile-game application.
That brings up the question: Would users rather have a free-game with in-app purchases to enhance that gameplay, or would they rather pay up front and get full access?
So far, the pushback from the up-front cost doesn't seem to be the most popular. Although perhaps if the cost was lower it would garner a different response.
Shares of over-the-counter traded Nintendo closed at $24.61 Thursday, down 4.4%.
What exactly is Facebook (FB) - Get Report when it comes to classifying companies. Is it social media or just media?
Facebook is a holding in Jim Cramer's Action Alerts PLUS Charitable Trust Portfolio. Want to be alerted before Cramer buys or sells FB? Learn more now.
According to CEO Mark Zuckerberg, it's not a "traditional media company." While yes the platform is used to connect friends and family over conversation and timelines, Facebook now serves as a go-to outlet for news and world updates.
That makes it more than just a social site, although it doesn't explicitly make it a media company either.
Zuck also said the company is a not a traditional tech company, making Facebook a very non-traditional puzzle piece. And while Zuckerberg isn't always right, he seems to be in this instance.
The stock has swelled over the years, climbing more than 112% over the past three years and currently trades with a market cap of $338 billion. With more than 1.7 billion monthly active users, the platform certainly has a lot of the world's attention.
Given the company's multi-year development, I think it's fair to say Zuckerberg is right; Facebook isn't a traditional media company, nor is it a traditional technology. But it is a little bit of each.
As time goes on, one could expect the company to continue its transformation and it will be interesting to see what it turns into.
Shares of Facebook closed at $117.40 Thursday, down 1.4%.
This article is commentary by an independent contributor. At the time of publication, the author held no positions in the stocks mentioned.