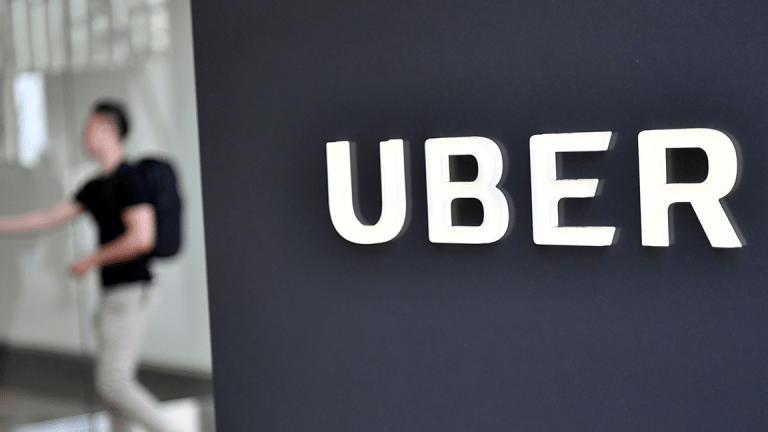 Uber, Lyft and Other Unicorns Could Face a Rough Road to IPO
A host of highly-anticipated tech IPOs are expected in 2019, but the government shutdown, market volatility and a sense of caution among investors could change the outlook.
A host of highly-valued private companies are planning to go public this year, but the winds could be changing for some of them.
Uber Technologies, Lyft Inc., Palantir and Pinterest are just a few of the unicorns expected to dive into the public markets in 2019, but a number of factors -- including shakiness in the broader markets, public appetites for the offerings and the ongoing government shutdown -- could delay some of them.
In an analysis published this week, The Information pegged Uber's market cap at $90 billion, a good deal less than the eye-popping $120 billion valuation that banks reportedly assigned Uber during a fall 2018 pitch process. The $90 billion figure was derived from undisclosed financial documents from Uber, and adjusted for recent market volatility. But there is a range of opinion on Uber's prospective market cap in an IPO. The Prime Unicorn Index, for example, placed Uber's valuation at $44 billion as of November 2018.
Several companies expected to go public in 2019 have been privately valued in the multiple billions, including Uber rival Lyft ($15 billion in its last private financing), data mining firm Palantir ($40 billion), visual search app Pinterest ($12 billion), and messaging service Slack ($7 billion).
But 2019 is already shaping up as a potentially tricky time for IPOs -- and not solely because of market volatility, explained David Ethridge, head of U.S. IPO services at PwC.
"We're at a unique point in the capital markets because it's not everyday that the SEC shuts down," Ethridge said, referring to the partial federal government shutdown, now in its 17th day, that has shuttered most of the Security and Exchange Commission's operations.
That means depending on at what point a company filed or plans to file, there's no one at the agency to read their documentation or to steer the comment period that follows a filing. It also means that once the lights come on, there will be a significant backlog to get through.
"Even if the shutdown ends by Jan. 15, you could see delays for some companies for a period of time," Ethridge said. And if the shutdown were to continue for weeks longer, there's a conceivable scenario in which no IPOs occur in the first quarter of 2019, he added.
How market volatility might affect IPO timing is another question entirely.
Alongside broader market weaknesses, large-cap tech names have collectively shed billions in value since the fall of last year, and according to Santosh Rao, Head of Research at Manhattan Venture Partners, investors might be feeling a bit more picky about what they're willing to buy in to.
"I think even the investors have become more careful," Rao told TheStreet's Kevin Curran in an interview this week. "They don't want to buy in to the hype that you get with all these consumer-facing Internet companies. I think they are more focused, and they will analyze everything."
(This article has been updated.)