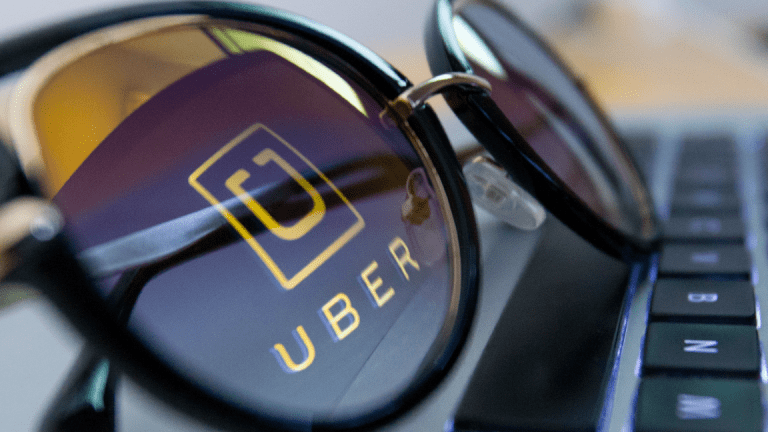 Uber Heads to Court in London as Licence Case Highlights Mounting Challenges
Uber's attempt to hold onto its London licence begins in Westminster Magistrates' Court Monday as the ride-sharing group's myriad challenges continue to mount for CEO Dara Khosrowshahi.
Uber Technologies started its long legal campaign to hold onto its London licence Monday with an initial court hearing that will ultimately lead to a decision on the ride-sharing app's fate in Europe's biggest and most lucrative market sometime next year.
Uber had its first hearing in Westminster Magistrates' Court against the city's regulator, Transport for London, which revoked the start-up's operating licence in September amid accusations it wasn't properly screen drivers and following broader rules for the taxi sector. The Court set a likely date for oral arguments in either April or June of 2018 with decisions on licensing in other British cities -- including Sheffield and Brighton -- likely to hinge on the ultimate ruling from London.
The group's new CEO, Dara Khosrowshahi, who has said he would like to float the company in 2019, will have his hands full next year as the London case winds its way through the U.K. legal system and he continues to fend-off negative headlines related to the group's aggressive expansion and at-times cavalier attitude towards data protection and city-by-city regulations.
Uber Investor Details Why He Intends to Sell His Stake in the Ride-Hailing Firm
Last month, a major security breach was unveiled at Uber that led to the theft of 7 million customers, emails and telephone numbers of around 50 million and licence plate information on some 600,000 drivers. The breach led to suggestions that one of its major investors, Japan's SoftBank  (SFTBY)  and its partners were prepare to offer $33 a share, plus 1 billion in direct cash, for a 14% stake in Uber that is essentially a 30% discount to the assumed valuation of Uber, based on its last round of funding, and would peg its worth now at $48 billion.
The San Francisco-based group is also facing increased competition from ride-sharing companies in some of its fastest-growing markets. 
Last week, Uber agreed to sell 51% of its operations in Singapore to the city's ubiquitous "yellow taxi" company ComfortDelGro Corp. for around $220 million, in an effort by both group's to challenge the surging market share dominance of Grab, which secured an undisclosed injection from Toyota Motor Corp. (TM) - Get Toyota Motor Corp. Sponsored ADR Report  earlier this fall that followed a $2 billion investment from Japan's SoftBank (SFTBY) and China's Didi Chuxing in July that valued GrabTaxi Holdings Pte Ltd. at just over $6 billion.
Uber is also still picking up the pieces related to the fallout from a blogpost earlier this year from former engineer Susan Fowler that lifted the lid on a culture of harassment and intimidation at the world's most-valuable start-up and is struggling to hold onto early-mover advantages in key markets such as London.
Uber lost a crucial battle in its attempt to hold onto its London licence last month after a U.K. tribunal denied its appeal in case involving workers' rights. The company was told last year that it had to treat its drivers as paid employees who would be entitled to minimum wage and holiday pay benefits as opposed to individually contracted partners. The company appealed the ruling to the central London Employment Appeal Tribunal but was denied its plea.