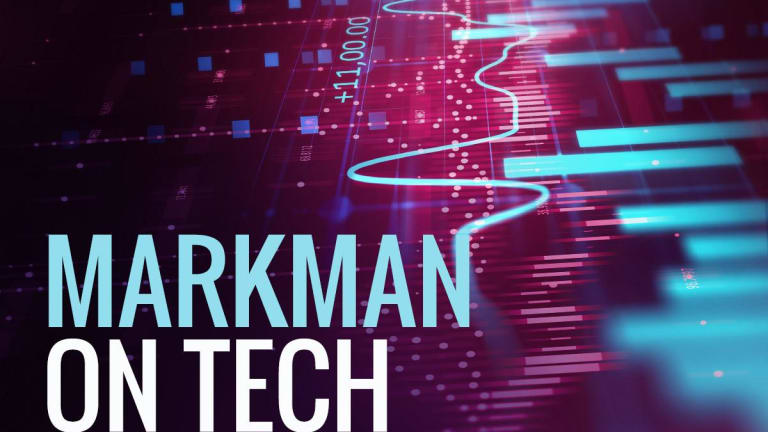 How Uber Has Driven Automakers Off a Cliff
Uber's secret is access to cheap capital, and great corporate story-telling. It is a killer combination. Sadly, long time automakers have neither, and it will be the death of them.
Big, established sectors of the global economy are being overrun by agile digital predators. And it is only going to get worse.
Uber is preparing for a 2019 public stock offering. According to reporting from the Wall Street Journal on Oct. 16, investment banks value the money-losing, ride hailing behemoth at $120 billion.
Many investors will be incredulous. The valuation seems to make no sense. Uber has never earned a profit. It does not make anything. It owns no fleets of gleaming yellow taxicabs. Yet, if bankers have their way, when shares begin trading next year the San Francisco company will be worth more than Ford (F) - Get Ford Motor Company Report , General Motors (GM) - Get General Motors Company (GM) Report  and Fiat Chrysler (FCAU) - Get Fiat Chrysler Automobiles N.V. Report combined.
Uber's secret is access to cheap capital, and great corporate story-telling. It is a killer combination. Sadly, long time automakers have neither, and it will be the death of them.
For investors, understanding this dynamic is paramount. This is not about making cars, or profits. It is about access to capital and the leniency to grow scale at the expense of profitability.
Uber was born at the intersection of cloud computing and smartphones. In 2009 Garret Camp and Travis Kalanick, both successful internet entrepreneurs, began tinkering with ways to reduce transportation costs. Most vehicles sit idle 94% of the time. They are parked. Increasing utilization, while finding a way to control a fleet of taxis, became a software problem solved with code running in the cloud, and an iPhone mobile app.
Behind the scenes, Uber engineers developed advanced analytics. Their algorithms ingested data from millions of commuter smartphones, local traffic conditions and the users' ride history. Payments were processed in real-time, calculated per mile and based on vehicle availability. Insurance costs got the same treatment. It was a revolution.
The pitch sold itself. Uber removed all of the friction from mobility. There was no need to own a car, or the associated maintenance, gas and insurance costs. An Uber was always nearby, reliable, and reasonably priced.
Business wise, investors saw an opportunity that could scale globally. Logistically, the company could move beyond people to cargo, packages and food delivery. It could move beyond taxicabs to bicycles, scooters and trucks. It was a pure digital business, fast and agile, that turned mobility into a service that could be easily monetized.
Such services could be a $1.5 trillion business by 2030, according to research from the global consulting company, McKinsey & Co.
The economics of Mobility-as-a-Service (MaaS), to use the latest terminology, is intoxicating for private investors. Uber has raised $24.2 billion since 2009. There have been 19 venture and private equity investor rounds.
Google Ventures, the search giant's investing arm, ponied up $258 million in 2013. At the time, Uber's valuation was $3.4 billion. The New York Timesreported the Public Investment Fund of Saudi Arabia invested $3.5 billion in 2016, with the valuation having risen to $62.5 billion. In August 2018, Toyota announced a new $500 million investment, making Uber worth $78.5 billion.
Many auto companies, including Toyota, are rushing to put their own spin on MaaS. They are rightly concerned software companies like Uber have a patently unfair advantage.
Volkswagen is the biggest auto company in the world by sales. It was part of a June 2018, $80 million investment in Gett. The Israel-based ride hailing app secured $300 million from Volkswagen in 2016. Ford partnered with Lyft, an Uber rival, in 2017. General Motors has been even more aggressive. It spent $1 billion to buy Cruise Automation, started a ride-sharing business called Maven and is seeking venture capital from the likes of Japan's Softbank (SFTBY) .
They are all desperately trying to head off a future where software companies collect all of the profits from MaaS, and car companies are stuck making fleet vehicles with shrinking margins. Investors should stay clear of car company stocks. Their business is bad and it will get worse.
Ultimately Uber, Lyft and others want to commoditize vehicles sales. More important, these companies do not have to make profits in the near term to justify their hefty valuations. They can continue to invest in scale and market share while telling the compelling story of MaaS.
Car companies have no such luxury. They are in a death grip.
To learn more about my recommendations at the crossroads of technology and mobility, check out my daily newsletter Strategic Advantage.
To learn about my practical research in the short-term timing of market indexes and commodities, check out my daily newsletter Invariant Futures
Jon Markman is editor of the independent investment newsletter Strategic Advantage and the commodities timing research service Invariant Futures.