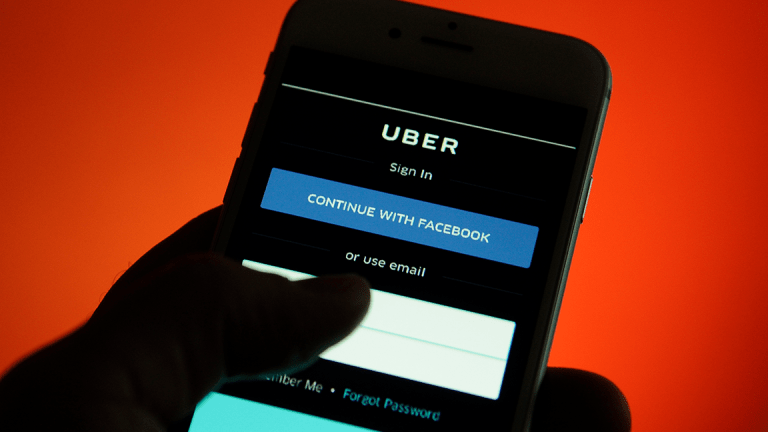 Publish date:
Uber May Keep Customers From Calling a Car If They're Too Drunk
Uber might be about to lose a large part of its customer base — drinkers who don't want to drive.
Uber might be about to lose a large part of its customer base — drinkers who don't want to drive.
Intoxicated Uber customers may soon find out that they're too drunk to call for a car.
Uber Technologies Inc. filed a patent application in 2016 for a new technology that uses artificial intelligence to detect when riders are intoxicated before they request a car, a document released by the U.S. Patent and Trademark Office showed. The technology would compare a how users typically interact with the app to be able to detect when they've had something to drink, and prevent them from requesting a ride.
"We are always exploring ways that our technology can help improve the Uber experience for riders and drivers," Uber spokesperson Jodi Page told the Washington Post. "We file patent applications on many ideas, but not all of them actually become products or features."'
The new feature would aim to "[identify] uncharacteristic user activity and may take an action to reduce undesired consequences of uncharacteristic user states," according to the filing.
With the new technology, the app will monitor how users hold their phone, how fast they are walking, how many typos they make and how long it takes them to process information among other factors to detect what the patent filing calls "uncharacteristic user activity."
The technology raises questions about user's privacy, as the patent application states that the system will store "data about past trips to train a computer model to predict a user state of a user submitting a trip request."
This will not be the first time the rideshare giant's quests to increase efficiency have raised privacy concerns. In August, public outrage forced Uber to remove a feature that allowed its app to track where users walked after they exited its vehicles and closed the app. That technology was designed to improve the accuracy of pick up and drop off locations, the company said at the time.
Uber has yet to announce any plans to integrate the technology into its app, and did not immediately respond to requests for comment.