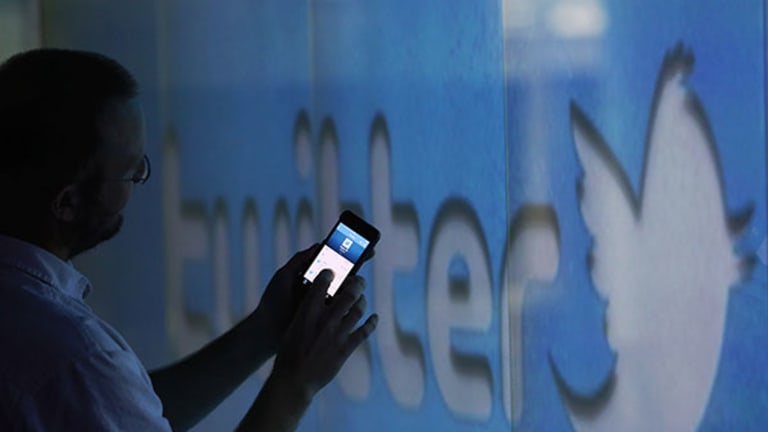 SAN DIEGO (TheStreet) -- No Twitter (TWTR) - Get Twitter, Inc. Report account? No problem. With a new homepage launched Wednesday, the social network is now showcasing the best tweets it has to offer to mere passersby.
The new Twitter.com homepage, available at launch on desktop in the U.S., shows off top tweets from top Twitter users, and invites visitors to stay and play for a bit. The new front door exists in stark contrast to the old one, which greeted visitors with no content whatsoever. It marks an important step in the company's ongoing efforts to turn Twitter into a more welcoming social network for those not versed in its sometimes daunting complexities.
Shares of Twitter were trading up a fraction of a percent at $51.29 on Wednesday afternoon.
Twitter.com visitors will now find a host of options should they wish to dive into what's happening in the world. The page features a left-hand menu with high-level categories such as news, sports and entertainment. The center of the page includes a more specific visual directory with topics such as "cute animals," "high-end fashion labels" and "country artists." Clicking on a section title brings up a timeline of image and video-rich tweets culled from popular accounts that Twitter has deemed newsworthy. Tweets are displayed in reverse chronological order, as is standard, but the format forgoes the real-time, always-updating structure of the standard timeline.
With a digital magazine-like feel and a de-emphasis on the at-this-very-second nature of the Twitter timeline, the new Twitter.com is not the Twitter existing users know -- which may be for the best.
Twitter has said in the past that it attracts around 525 million logged-out visitors per month, an audience that is distinct from the 288 million people who have accounts and use the social network at least once per month. The homepage alone attracts 125 million logged-out visitors a month, executives have said.
The hundreds of millions of people who pop by Twitter without accounts are evidence of the company's greatest challenges: turning bystanders into members and keeping their attention after they've signed up. But, in Twitter's mind, these people are proof that the company can attract the "largest daily audience in the world," despite its reputation as a niche network, as CEO Dick Costolo has promised Wall Street.
The new homepage might even help Twitter cash in on those visitors should it one day throw ads into the mix, something that Wall Street would surely support. The concern around Twitter's struggles to grow its monthly audience is tied to the fact that the company can only currently profit from actual members, who are served ads in the form of "sponsored tweets."