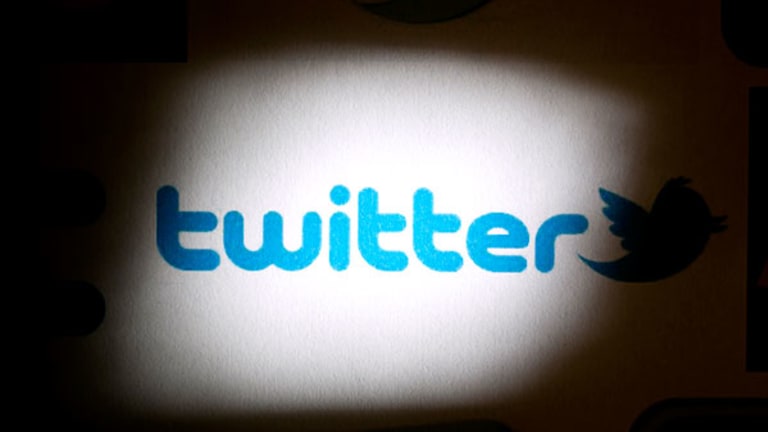 Twitter's Best End Game Is Still an Acquisition by Google
Now that Dick Costolo is stepping down as Twitter CEO, the best option for Twitter still remains as part of a larger entity, with Google still the most obvious buyer.
NEW YORK (TheStreet) -- Now that Dick Costolo is stepping down as Twitter (TWTR) - Get Twitter, Inc. Report CEO, the best option for the social networking giant remains becoming part of a larger entity, with Google (GOOG) - Get Alphabet Inc. Class C Report (GOOGL) - Get Alphabet Inc. Class A Report the most obvious buyer.
The majority of the $145 billion digital advertising money is still going to Google and increasingly to Facebook (FB) - Get Meta Platforms Inc. Class A Report, according to eMarketer. Google owned 31.4% of the market in 2014, while Facebook came in second, owning 7.9% of the market.
For Twitter to live up to its potential, as so many have discussed, it needs to spend inordinate amounts of money, a luxury the company doesn't have right now.
Twitter is not profitable on a GAAP basis and has never been, though it's profitable on a non-GAAP basis. Growth in monthly active users is slowing to a near crawl, with the company only adding 14 million in the previous quarter to end at 302 million. By contrast, Facebook ended the first quarter with 1.4 billion monthly active users.
Twitter is still in hyper growth mode, with first quarter revenue growing 74% year-over-year to $436 million. Most companies would kill for that kind of growth, but on a holistic scale, it's crumbs compared to the revenue Facebook or Google take in. By comparison, Facebook generated $3.54 billion in revenue, while Google's first quarter revenue was $13.91 billion, excluding traffic acquisition costs.
Google and Twitter have teamed up once again, integrating tweets into real-time search. Twitter advertisers can also use Google's DoubleClick to buy ads through DoubleClick Bid Manager and manage their ad campaigns from a centralized location.
Yet the partnership doesn't go far enough.
Jim Cramer's charitable trust Action Alerts PLUS owns Twitter and recently wrote about its place in the AAP portfolio. Get full analysis on the stock with a free trial subscription.
Google has had difficulties being relevant on mobile, a space where Twitter, with its 240 million plus mobile monthly active users is relevant.
Twitter just recently expanded its direct messaging capabilities to 10,000 characters, up from 140 characters, effectively starting the process to becoming a messaging app, something Google sorely lacks.
Hangouts is a nice product, but it's not on the scale of Facebook Messenger, which CEO Mark Zuckerberg recently announced surpassed 700 million monthly active users.
In order to continue to build out the products, Twitter needs to grow that 302 million monthly active user base. It needs to monetize the 500 million or so logged out users Twitter is constantly talking about. And it needs to spend not only to capture their attention, but show advertisers these people are deemed worthy of their advertising budgets.
Twitter has done some of this on its own, but it will need more than just the $3.6 billion in cash it has on hand to get to where people want it to be.
The velocity of money going into mobile advertising is far surpassing that of desktop, with an expected 61% increase to $68.7 billion worldwide in 2015, according to eMarketer.
With more than $64 billion in cash and multiple classes of stock that wouldn't dilute Larry Page or Sergey Brin's control over the company. So an acquisition made up of cash and stock remains the best outcome for Twitter.
When Costolo was asked about strategic alternatives and a potential acquisition, he said Twitter's board was going to try to become the best independent company it could be, but it still has a fiduciary responsibility to its shareholders.
An acquisition would have to start with a price tag of at least $50 a share, which would value the company around $33 billion, not including any debt Twitter has.
For months, Twitter's largest issue is that it can't grow its user base to the satisfaction of Wall Street and it doesn't have a founders class of stock or something of that nature to prevent a takeover from occurring, be it friendly or hostile.
With a former investment banker as its CFO in Anthony Noto, it only makes sense the speculation about an acquirer is likely to heat up until it happens.
The clock is ticking Google. Make it happen.