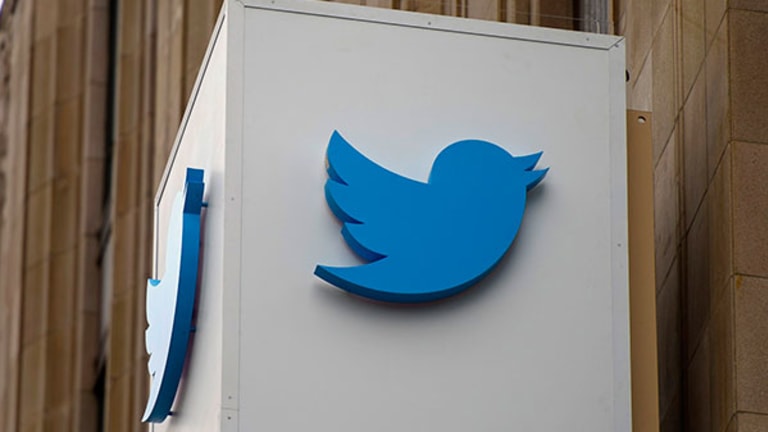 Publish date:
Twitter Users Are More Likely Than the Average Person to Do These 5 Things
Twitter users' distinctive tastes could help the company further distinguish itself from rivals in the eyes of advertisers.
Twitter users' distinctive tastes could help the company further distinguish itself from rivals in the eyes of advertisers.
SAN DIEGO (TheStreet) -- Twitter (TWTR) - Get Twitter, Inc. Report users certainly are a unique bunch.
The social network company's active audience, or the people who have used the service in the last month, showed a greater propensity than the average person for certain digital behaviors, according to a new report from digital analysis company GlobalWebIndex.
The report examines the demographics and attitudes distinctive to Twitter's audience. Its findings could be tapped to further distinguish the company from its rivals in the eyes of advertisers.
When it comes to using the Internet, Twitter users are on average 40% more likely than others to go online in order to share content, 39% more likely to post their opinions and 36% more likely to express themselves, according to the report. GlobalWebIndex polls an audience worldwide of more than 40,000 people aged 16 through 64 on a quarterly basis. The sample is said to be representative of the Internet population in each country.
Twitter users are well represented in the self-promotion department. Members of this set are 33% more likely than other people to promote their business acumen. Perhaps most intriguing for marketers using the network for customer service is that Twitter users are also 33% more likely to give feedback on companies and brands. 
The research firm's report, conducted in the fourth quarter of 2014, came with additional insights about Twitter's audience. Those who tweet prefer Samsung's (SSNLF) smartphones to Apple's (AAPL) - Get Apple Inc. (AAPL) Report iPhone, for instance. Samsung ranks as the top handset brand among Twitter users with a 40% share versus Apple, which had a 25% share among respondents to the survey. Meanwhile, on tablets, Google's (GOOG) - Get Alphabet Inc. Class C Report Android operating system dominates among Twitter users with a 27.3% share compared with Apple's iOS 18.9% share.
GlobalWebIndex's report also underscored what Twitter has been telling Wall Street since November: Its social network attracts a substantially large number of people who visit Twitter each month but never log in.
Twitter executives have said the company attracts more than 525 million non-logged-in visitors a month in addition to its monthly member base of 288 million people. Twitter has yet to quantify the value of a logged-out visitor, though management said during Twitter's fourth-quarter earnings call that the company is working on a "delightful" experience for these folks. The experience will one day include advertisements, Twitter said.
Including people who access Twitter without accounts, the social network now reaches 31% of the global Internet audience each month, according to GlobalWebIndex. Internet users in fast-growth countries are the most likely to visit Twitter without being registered. This is most common in Saudi Arabia, where 20% of respondents without Twitter accounts visited the service on a monthly basis.