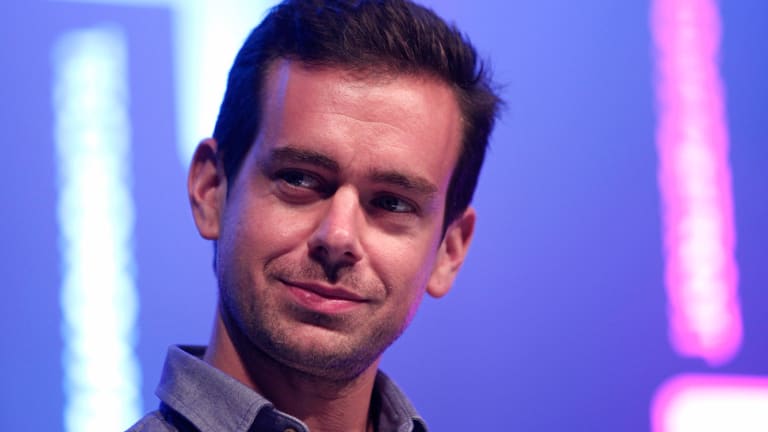 Twitter, Synaptics, Western Digital Jump; Barracuda Sinks: Tech Winners & Losers
Twitter shares responded favorably to a report that co-founder Jack Dorsey will be named permanent CEO.
NEW YORK (TheStreet) -- Major U.S. stock indexes finished higher on Wednesday, even as equities closed out their worst quarter in four years.
The technology-heavy Nasdaq Composite Index led the way with a gain of 2.3%. The Dow Jones Industrial Average and S&P 500 Index rose by 1.5% and 1.9%, respectively.
Many large technology stocks ended the day with significant gains. Twitter (TWTR) closed at $26.94, a jump of 5.2%, in the wake of a report by Re/code that co-founder and interim CEO Jack Dorsey would be named permanent CEO, perhaps as early as Thursday.
Adam Bain, Twitter's head of revenue and a popular inside candidate "was also seriously considered," Re/code reported. "But Bain refused to take the job so long as Dorsey still wanted it," the technology news site said.
Separately, Twitter reached agreements with three e-commerce companies -- Shopify, Bigcommerce and Demandware -- to integrate those sites into its e-commerce platform, Bloomberg News reported.
"The goal for all our commerce initiatives on Twitter is simple: make it as easy as possible for businesses to connect directly with, and sell to, customers on Twitter," said Nathan Hubbard, Twitter's vice president of commerce, in a company blog post.
"With Buy Now, businesses can drive more conversions and remove much of the friction in the mobile purchasing process."
Among other large technology stocks Apple (AAPL) gained 1.1% to $110.30 Wednesday. Amazon (AMZN) rose by 3.1% to $511.67.
Facebook (FB) finished the day up 3.7% to $89.90 and Microsoft (MSFT) shares rose by 1.8% to $44.20.
Netflix (NFLX) , the streaming media company, rose by nearly 5% to $103.24. Tesla Motors (TSLA) shares were up by almost 1% to $248.40. Tesla CEO Elon Musk unveiled the company's first electric SUV, the Model X, at an event Tuesday night in Fremont, Calif. Check out TheStreet'svideo report of the rollout.
Shares of Synaptics (SYNA) soared by 27% Wednesday, closing at $82.46,  after Bloomberg reported the touchscreen maker turned down a $110-per-share offer from a Chinese investment group that wanted to buy it. That would have valued the San Jose, Calif.-based company at $4 billion.
"Synaptics isn't interested in selling at that level and may be holding out for as much as $125 a share," Bloomberg said.
Western Digital (WDC) jumped by 15.4% Wednesday, closing at $79.44.
China's Tsinghua Holdings plans to buy a 15% stake in the data storage company, which is based in Irvine, Calif., Reuters reported.
Barracuda Networks (CUDA) plunged by 34% Wednesday, closing at $15.54.
Shares of the data storage company, which is based in Campbell, Calif., took a dive after it reported second-quarter earnings on Tuesday that missed analysts' estimates, Bloomberg reported.
Macquarie Group downgraded Barracuda Networks stock "to neutral from outperform, while Piper Jaffray downgraded it to neutral from overweight," the news service said.
This article is commentary by an independent contributor. At the time of publication, the author held no positions in the stocks mentioned.