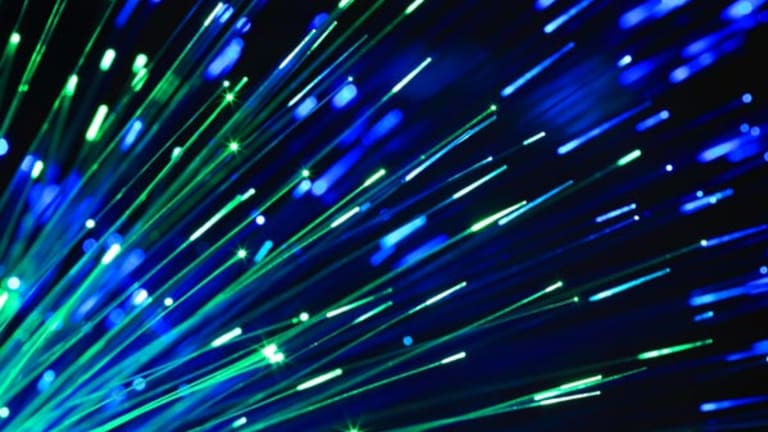 Twitter Still Undecided on China
Twitter is still deciding whether seek out ways to deploy its social network in China, said co-founder Biz Stone at CTIA.
ORLANDO , Fla. (
) --
Twitter
is still deciding whether to seek out ways to deploy its social networking service in China, said co-founder Biz Stone, who took part in a roundtable discussion at the
conference.
"We have been resistant to do anything with China because its government is against what we are around for," said Stone during a Thursday panel discussion, which included Human Rights Watch executive director Kenneth Roth and John Stanton, chairman of wireless specialist
Trilogy International Partners
. "Our philosophy all along has been that
Twitter has been open exchange of information."
Twitter is currently blocked in China, although Stone said that some people in the country are using the service via proxy servers.
A number of companies, including
Google
(GOOG) - Get Free Report
,
Microsoft
(MSFT) - Get Free Report
and
Yahoo!
(YHOO)
, have thrown their weight behind an organization called the Global Network Initiative, which aims to smooth relations between U.S. tech companies and difficult overseas governments like China.
Google has dealt with
for a long time, a struggle that probably best highlights the challenges for western firms attempting to do business in the booming Asian market.
Twitter is reviewing the Global Network Initiative, according to Stone. "We plan to be around for a long time," he said. "At the current point in time, we're not
simpatico
; but who knows?"
Roth of Human Rights Watch pointed to the dangers of authoritarian regimes using social networks like Twitter and
Facebook
to monitor citizens. "There is a real risk of governments using this technology to control people," he said. "It gives governments an entry into who is doing what."
The panelist also noted Syrian President Bashar al-Assad's recent decision to allow use of Facebook and how it backfired when activists used the Web site to fuel anti-government protests.
Twitter, which has more than 175 million users, has nonetheless entered the political mainstream elsewhere in the world. "We're thrilled with the number of world leaders on Twitter," said Stone. "We had President Medvedev
of Russia come to our office to do his first official tweet.
"Obama is also on Twitter," added Stone. "He said, 'Oh great, President Medvedev is on Twitter; maybe we can do away with the red phone!'"
--Written by James Rogers in Orlando.
>To follow the writer on Twitter, go to
http://twitter.com/jamesjrogers
.
>To submit a news tip, send an email to:
.