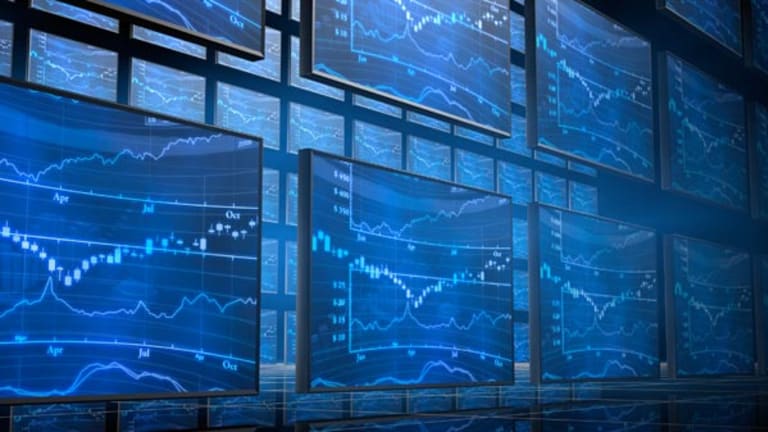 Twitter Moves to Wall Off More of the Internet
The social media company copies an idea from StockTwits to lure an investing audience.
NEW YORK (
) -- In the world of social media, a single tweet may have changed Wall Street forever.
Twitter
yesterday that you can click on ticker symbols on the company's main Web site to "see search results about stocks and companies." There's just one problem with this:
already created this.
StockTwits curates streams based on stock tickers like
Apple
(AAPL) - Get Free Report
,
Microsoft
(MSFT) - Get Free Report
and others, as it differentiates itself from other social media sites, including Twitter and
Facebook
(FB) - Get Free Report
. It's a social network for investors. Twitter's decision to start using the dollar sign in front of tickers (which it refers to as a "cashtag") could play havoc and cause confusion. Twitter could not be reached for comment on this story.
StockTwits CEO Howard Lindzon was expecting something like this from Twitter, but feels his company is in a better place to execute than Twitter is. "The dollar sign is just a helluva good idea," he said in an interview. "It's execution, and it's a different type of user." He declined to answer whether the idea of placing a dollar sign before a ticker was patented or otherwise protected.
Even though Lindzon is disappointed by Twitter's decision, he benefits if the company generates revenue from this venture. He's an investor in Twitter through the
Tweetdeck
acquisition, holding "a little bit of stock." He recently sold a significant portion of
StockTwits is a partner with a variety of finance sites such as
Google Finance
,
MSN Money
,
Yahoo! Finance
, and
CNN Money
.
TheStreet
has worked with StockTwits in the past.
Twitter's foray into stocks and companies may make life more difficult for StockTwits, given the vast user base the San Francisco-based social network has. Twitter recently passed 500 million users. Lindzon wouldn't say how many users StockTwits has, but the company's Twitter account is following over 100,000 people, with over 200,000 people following it.
Twitter's entry into investing is just the beginning, but Lindzon is confident StockTwits' other metrics will win out. "Eventually it drives revenue for Twitter, but it only brings more awareness for us," Lindzon said.
"We have our own data sets. Our heat maps are interesting, it's wanted," Lindzon said. There are also other features such as compliance for registered investment advisers (RIAs) and analysts, and the ability to send messages elsewhere, including Facebook and
LinkedIn
(LNKD)
.
Twitter has had a history of closing off its partners as it continues to bring its users into what Lindzon described as a "walled garden." Prior examples of this include the Tweetdeck acquisition, stopping LinkedIn from showing tweets on users' pages, and launching its own photo-sharing section, hurting a company like
Twitpic
.
Twitter has also started to cut off
Instagram
, which Facebook
announced its intentions to buy earlier
this year.
With the venture by Twitter just starting, it's worth keeping an eye on whether Twitter is helping StockTwits or if other companies get shut out.
Interested in more on Facebook? See TheStreet Ratings' report card for
this stock
.
Check out our new tech blog,
Tech Trends
. Follow TheStreet Tech
.
--
Written by Chris Ciaccia in New York
>Contact by
.
Follow @Commodity_Bull