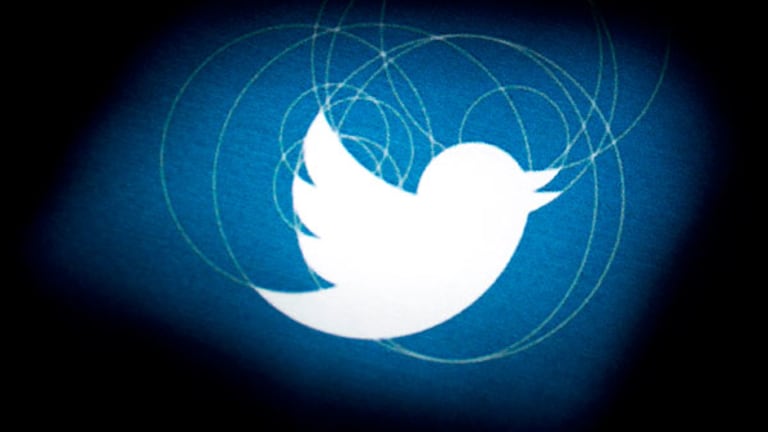 SAN DIEGO (TheStreet) -- When it comes to American teenagers, Facebook (FB) - Get Facebook, Inc. Class A Report is in the driver's seat and Twitter (TWTR) - Get Twitter, Inc. Report is in the trunk.
Just one-third of teens between the ages of 13 and 17 use Twitter, making the social network much less popular among this age group than most of its competitors, according to a new report from the Pew Research Center. By comparison, 71% of teens use Facebook, 52% use Instagram, and 41% use Snapchat.
Pew surveyed 1,060 U.S. teens and their parents on their digital preferences between September 2014 and March 2015 for its report, "Teens, Social Media, and Technology Overview." The research institute asked teens about seven specific social media services -- Facebook, Twitter, Instagram, Snapchat, Tumblr (YHOO) , Google+ (GOOG) - Get Alphabet Inc. Class C Report (GOOGL) - Get Alphabet Inc. Class A Report and Vine -- with 89% of the youngsters indicating that they use at least one of the sites, and 71% saying they use two or more.
Shares of Twitter were down in mid-Thursday trading, off 0.59% to $51.99.
Though Twitter outranked Tumblr and its own video-property, Vine, the social network noticeably lagged behind its closest rivals in the teen demographic. Just 6% of American teenagers said they used Twitter more often than other networks, and less than 2% said they used Twitter as their sole social media service. Facebook and Instagram were the most-favored platforms as 41% and 20% of teenagers said, respectively, they used these services most frequently. And 11% of teens indicated they used Snapchat the most.
The findings have interesting implications for both Facebook and Twitter.
Facebook is widely considered to have lost its cool factor among youngest online set, who are now getting their kicks from Instagram (purchased by Facebook in 2012 for $1 billion in cash and stock) and Snapchat, where there are likely fewer parents and more entertaining distractions. Even Facebook has admitted as much. "We believe that some of our users, particularly our younger users, are aware of and actively engaging with other products and services similar to, or as a substitute for, Facebook," the company said in a February 2013 filing with the Securities and Commission.
But, despite some teen attrition and a less-fun reputation, Facebook is still the No. 1 social destination for teenagers, by Pew's count. That means we probably won't be getting any more disclosures from the social network, which has stopped talking about teens altogether.
Twitter, meanwhile, doesn't appear to be making inroads with the future social networkers of America. That can't be encouraging news for the company or investors, especially in light of Twitter's challenges in attracting and keeping new users.
TheStreet's Brian Sozzi thinks it's likely that Twitter will get acquired, while Eric Jackson disagreed, saying the time for such a deal has past.
Twitter is heading into its first quarter earnings report at the end of the month with renewed confidence from Wall Street. Shares are up nearly 40% since the beginning of February, when Twitter's stock was trading in the high $30s. But those gains could be short-lived if Twitter reports another three months of disappointing growth on the user front. The company added a net of just 4 million monthly users in the fourth quarter, bringing its total to 288 million monthly users, but promised to deliver substantially more in its next report.