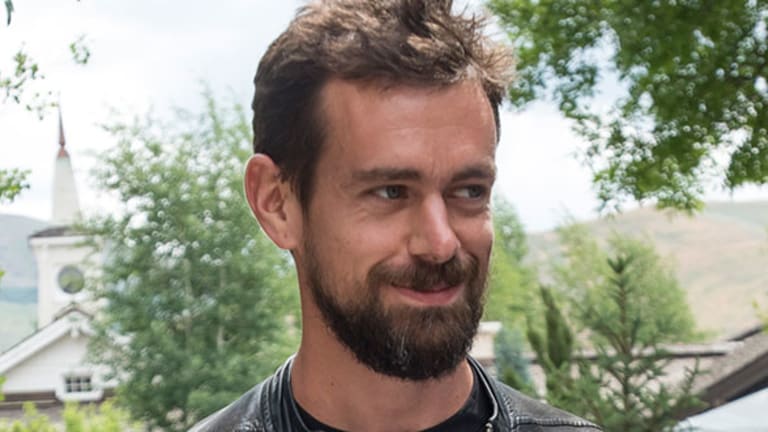 Twitter Is Still a Huge Takeover Target: Here's Why
As its market cap declines toward $20 billion, Twitter is still likely to get bought by a company that can help Twitter simplify its product and grow its user base.
NEW YORK (TheStreet) --Twitter (TWTR) - Get Twitter, Inc. Report still needs to be acquired to be successful. It's only a matter of time.
As the company's market cap drops toward $20 billion and shares hit a record low, it's still likely that a larger technology company will come in and figure out how to grow the user base, which has been Twitter's No. 1 one problem since it went public almost two years ago.
Since December 2014, when I first wrote Twitter was likely to get bought, it has only added 32 million monthly active users, increasing its total to 316 million (including those texting via SMS). Put another way, that's slightly more than 5 million new monthly active users a month.
By comparison, Snapchat has approached 100 million DAILY active users during that time frame. Facebook (FB) - Get Meta Platforms Inc. Class A Report has ADDED 100 million monthly active users, bringing its count to 1.49 billion at the end of the second quarter.
It's abundantly clear Twitter is too hard to use for most people (or at least, that's the ongoing message from company management, including interim-CEO Jack Dorsey, pictured above). By installing someone to oversee and simplify the product, Twitter could actually provide value to the hundreds of millions of people who have either stopped using the service or attract the ones who've never signed up in the first place.
Simplifying is something Google (GOOGL) - Get Alphabet Inc. Class A Report has notoriously been good at for ages.
Its core product, search, couldn't be easier. It's a giant white screen with a search box and you type in what you're looking for it -- that's it. That's why it had 88.4% of the worldwide search market as of April 2015, according to Statista. It's incredibly easy to use Google and get what you want, a characteristic that Twitter has not been able to display so far.
On Twitter's second-quarter earnings call, CFO Anthony Noto said the company didn't expect to "see sustained meaningful growth in MAUs (or users in its network) until we start to reach the mass market." What's more mass market than Google? (EDIT: Google currently has a deal with Twitter to integrate tweets into search).
San Francisco-based Twitter has started to try and simplify the product, testing a News Tab that makes it easier to find things. This comes on the heels of other initiatives, such as making it easier to sign up and have a timeline auto-populated to get users up and running the minute they sign up for the account.
Twitter's big problem has never been growing revenue. In the second quarter, revenue rose 61% year-over-year to $502 million, well above what Wall Street had expected. Heck, it even beat on earnings, showing that it's a profitable business (albeit on a non-GAAP basis). The growth in revenue is a testament to the talents of Adam Bain, Twitter's head of sales (he of the #AdamBainIsSoNice hashtag, started by Kara Swisher).
Bain has been mentioned as a likely candidate to replace former CEO Dick Costolo (as has the aforementioned Dorsey). But why would you mess with success and put Bain in charge of the entire company when it's clear that his team is the only part of Twitter that's currently working right? You don't take baseball star Mike Trout out of center field and make him the manager of the Los Angeles Angels of Anaheim simply because he's the best player on the field. The same logic applies here.
Though there are some who feel that Twitter is on its own and a white knight isn't likely to rescue it, they're missing a giant hint that Twitter may indeed be prepping itself for a sale.
In the first quarter, Twitter said it expected capital expenditures for 2015 to be between $500 million and $650 million. In the second quarter, it said capital expenditures are likely to be between $450 million and $550 million. Why else would it cut planned spending on things such as property, plant and equipment by such a drastic amount in just 90 days?
In June, then CEO Costolo said the board would consider any offers for the company, as is its fiduciary duty. Despite Costolo being replaced by Dorsey in the interim, nothing has changed. The board still has that fiduciary duty and there is nothing stopping Twitter from preventing a takeover with any of the usual methods -- a founders' class of stock, poison pill, etc.
Twitter is an incredible service, one that's valuable and powerful for those who want to know what's happening in the world or expand their minds. Even so, it needs a larger partner to help it reach that goal of mass market appeal.
It's still more likely than not that it gets sold, making shares tempting at these levels.