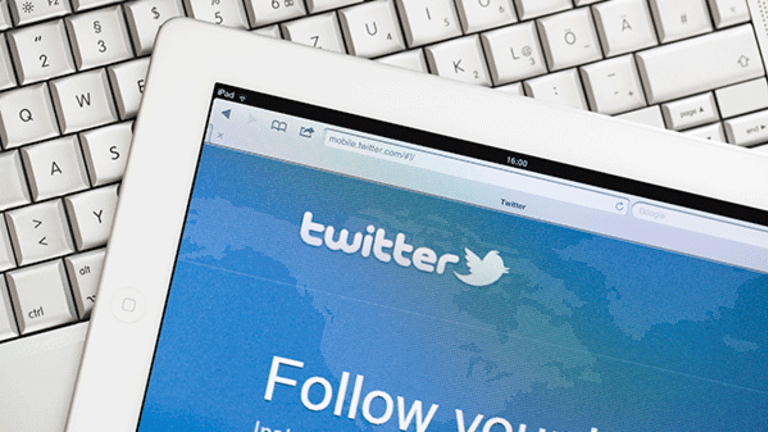 Twitter Is Already Whiffing on Its Improvements -- Tech Roundup
Twitter is trying to make its platform a better experience for users, but it's already gotten off on the wrong foot.
Twitter (TWTR) - Get Twitter, Inc. Report knows it has issues. That's why the company has set out to make the necessary changes in order to (hopefully) boost its user growth. Near the end of 2016, CEO Jack Dorsey asked his Twitter followers, "what's the most important thing you want to see Twitter improve or create in 2017?"
Users wanted to the ability to edit their tweets, more easily find topics and interests and curb abuse. In response to that, Twitter recently announced that it would attempt to improve the user experience by no longer notifying them when they get added to a list. 
"We want you to get notifications that matter," the company said. 
Of course, this drew instant criticism from users and caused a number of them to push back, saying that the move makes abuse even easier on the platform. To Twitter's credit, the company has reversed its decision, but it doesn't seem comforting that one of the company's first moves in making Twitter a better, safer place has already backfired. 
Shares of Twitter closed at $16.74 Wednesday, up 1.3%. 
Shares of Yahoo! (YHOO) caught a boost Wednesday, after reports said that Verizon (VZ) - Get Verizon Communications Inc. Report would only lower its previously agreed upon bid of $4.83 billion down by $250 million. 
If you haven't heard, following the buyout agreement, Yahoo! announced it suffered two massive breaches several years ago, in which one incident involved 500 million accounts in 2014 and another involved 1 billion 2013. 
This is an insane amount of accounts, which is why some were suggesting Verizon should seek a big discount on the deal. 
With this deal apparently in the works, Yahoo!'s timing could've been a little better. So how very Yahoo!-like for the company to announce a warning to users that "malicious activity on their accounts may have taken place between 2015 and 2016," according to CBSNews. 
In essence, the latest warning has to do with forged cookies, which allows hackers to gain access to accounts without entering a password. This is important in Yahoo!'s case because it comes after the 2013 and 2014 hackings, happening far more recently. 
So far it's unclear whether this will impact any sort of deal between the two companies or what kind of damage could have been done. But it shows that Yahoo! really needs to get it together - and work on its timing. 
Shares of Yahoo! closed at $45.65 Wednesday, up 1.4%, while Verizon closed at $48.08, down 0.4%. 
After the close Wednesday, Applied Materials (AMAT) - Get Applied Materials, Inc. Report reported earnings. The company beat earnings per share estimates of 66 cents per share by a penny, and grew revenues 45.1% year-over-year, paving the way to topping analysts' expectations as well. 
While Applied Materials reported fiscal first-quarter revenues of $3.28 billion, the company generated a record $4.24 billion in orders.
The good times are expected to last too, with management expecting the company to generate record earnings per share and revenue for the second quarter. 
Digging a little deeper into the results, Applied Materials also saw a boost in margins. Gross margins climbed 350 basis points year-over-year to 44.1%, while operating margins rocketed 890 basis points to 24.6%. 
For next quarter, management sees revenues in the range of $3.45 billion to $3.6 billion, with EPS expected to come in the range of 72 cents per share and 80 per share. 
Both estimates came in far ahead of analysts' expectations. The highest EPS estimate on the Street is 73 cents per share, near the bottom of management's current guidance range. For sales, the Street-high estimate is $3.51 billion, with the average estimate at just $3.26 billion. 
Shares bounced around in after-hours trading, but were marginally higher at 4:20 p.m., with the stock up about 0.75% to $35.75. 
While this was a great quarter, the stock's 10% year-to-date run and 120% rally over the past 12 months is likely holding the stock back a bit. 
This article is commentary by an independent contributor. At the time of publication, the author held no positions in the stocks mentioned.