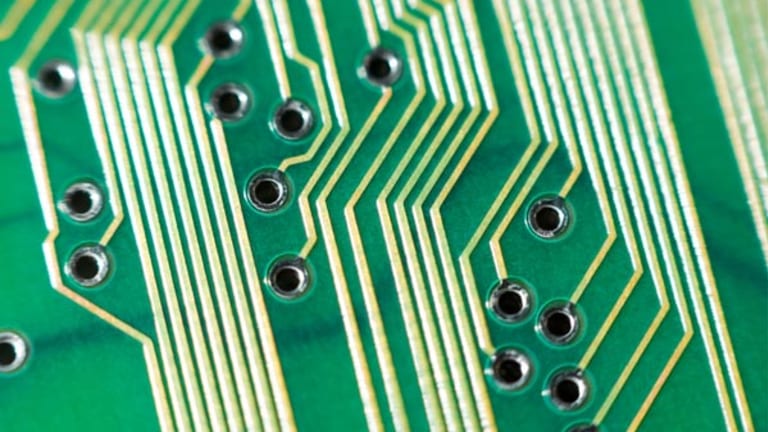 Twitter Plunges to All-Time Low as Lockup Expiry Hits
Shares of Twitter continued their post-earnings slide, falling to a fresh new low as the lockup expiration for company insiders and early investors expires.
Updated from 10:42 a.m. to include analysis about lockup in the sixth paragraph.
NEW YORK (TheStreet) -- Shares of Twitter (TWTR) - Get Twitter, Inc. Report continued their post-earnings slide, falling to a fresh new low as the lockup expiration for company insiders and early investors expires.
Shares of Twitter plunged in Tuesday trading, falling 14.9% to $32.97, after having hit a high of $74.73 in December of last year.
An additional 480 million shares are now eligible to be traded, as the micro-blogging social network allows early investors and employees to sell shares, following the company's initial public offering in November. At the time, San Francisco-based Twitter sold $1.8 billion worth of stock at $26 a piece.
Currently, there are 205 million shares of Twitter available for trade.

WATCH:
Jim Cramer Is Worried About Twitter Lockup Expiration, JPM Downgrade
More videos from Jim Cramer
The lockup expiry comes after Twitter reported first-quarter earnings that saw the company beat Wall Street estimates, but concerns about user growth continued to weigh on the stock. In recent weeks, CEO Dick Costolo has said that he, as well as co-founder Jack Dorsey and early investors including Benchmark Capital and others would not sell their shares with the lockup expiry coming up, as a sign of confidence in the nascent social networking company.
In a research note following the company's earnings last week, SunTrust analyst Robert Peck estimated that of the 480 million shares eligible to trade, around 200 million could be available for sale. "We estimate that ~275m shares are attributed to holders that have disclosed they will not be sellers at the lockup, leaving ~200m available for sale which could pressure the stock if certain sellers wish to monetize the ~45% upside in the shares compared to the $26 offering price.
During the first quarter, Twitter posted breakeven results on $250.49 million in revenue, as advertising revenue surged 125% year over year to $226 million. The company said mobile advertising revenue was approximately 80% of total advertising revenue, while data licensing and other revenue totaled $24 million, a year-over-year increase of 76%.
The company reached 198 million mobile monthly active users (MAUs) during the quarter, up 31% year over year. Timeline views reached 157 billion for the first quarter of 2014, an increase of 15% year over year, and advertising revenue per thousand timeline views reached $1.44 in the first quarter of 2014, a year-over-year increase of 96%. Though the company surpassed 255 million MAUs, up 25% year over year, the growth is slowing down. In the fourth-quarter of 2013, MAUs grew 30.9% year over year.
Prior to today's lockup expiration, Amazon (AMZN) - Get Amazon.com, Inc. Report, announced a deal where users could tweet a reply to an Amazon product link using the hashtag #AmazonCart, which would allow the product to be automatically added to their Amazon shopping basket.
This is not the first lock-up expiry Twitter has faced. There was an earlier lockup expiration in February, which saw an additional 9.87 million shares come to market.
Amidst the upcoming lockup expiration, Twitter addressed the possibility of a secondary offering on the company's earnings call, with CFO Mike Gupta saying there was no need for one.
"One of the primary reasons companies typically pursue a secondary offering is to provide organized liquidity to early investors who are looking to sell stock," Gupta said on the earnings call. "As you may have seen in our recent 8-K and in statements made to the press, many of our largest insiders and early investors have indicated that they have a long-term belief in the company and are taking a long-term view of the stock. As such, they do not currently have any plans to sell stock immediately upon lock-up expiration. And as a result, we have no plans to pursue a secondary offering at this time."
Also See: Twitter Plunges: What Wall Street's Saying
Also See: How Apple Is Going to Give the iPhone a Boost
--Written by Chris Ciaccia in New York