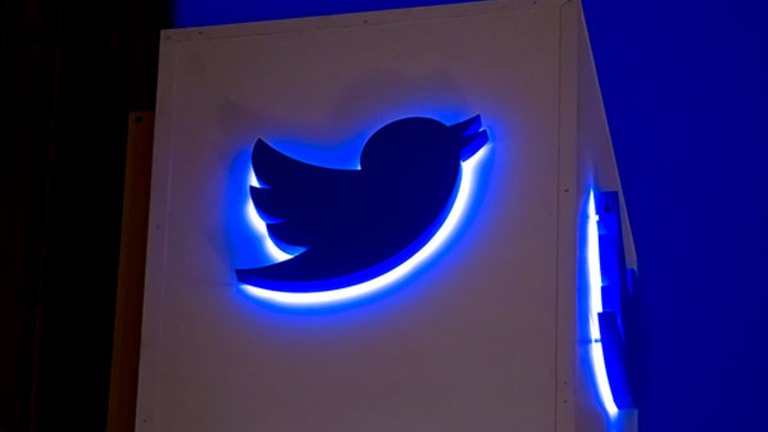 Twitter Continues Its Quest for Mass Appeal With Trending Topic Descriptions
The feature update signifies Twitter's renewed interest in its trending topics, which were one of the social network's original distinguishing features.
SAN DIEGO (TheStreet) -- Twitter's (TWTR) - Get Twitter, Inc. Report trending topics are a way for the hip and with-it crowd to keep up with what's buzzing in the world. But for the rest of us, Twitter trends often read like gibberish -- not anymore though.
Wednesday, the social network company said it was updating its mobile applications to include descriptions of trending topics. The change is part of an ongoing mission to make Twitter more approachable for the masses and follows the release of the company's enhanced feature for quoting tweets in a less confusing manner.
"We know that trends aren't always self-explanatory, so now you'll see a description below each trend," Twitter project manager Gabor Cselle wrote in a blog post.
Trend descriptions may also come with an arrow indicating whether a topic is trending up or down or display how many tweets have been sent on the topic. As part of the update, Twitter has relocated its trends information to the search page in the hopes that more people can find them. The company is stripping out its Discover section, the previous home for trends. That section highlighted the Twitter activity of the people followed by a given user. 
Jim Cramer's charitable trust Action Alerts PLUS owns Twitter and recentlywrote about its place in the AAP portfolio. Get full analysis on the stock with a free trial subscription.
The app update signifies Twitter's renewed interest in its trending topics, which were one of the social network's original distinguishing features. Though this element since been copied by rivals (including Facebook), Twitter's trending topics are still used to gauge what the world is atwitter about. The trends, often denoted by the # hashtag, have helped to catapult the hashtag into mainstream consciousness. 
Trending topic descriptions fit in with Twitter's grander plan to attract -- and keep -- new users and help unravel the complexities associated with the service. The company has struggled to its grow its audience in recent quarters, which has led to criticisms invoking mismanagement and a lack of innovation.
Now, Twitter either is -- or is not -- defending itself against a takeover bid, depending on whom you believe.
On Tuesday Twitter shares spiked 4% on rumors that the social network had hired Goldman Sachs to fend off would-be buyers such as Google (GOOG) - Get Alphabet Inc. Class C Report or Facebook (FB) - Get Facebook, Inc. Class A Report. Then on Wednesday media outlet Re/codecountered that the takeover chatter is baseless and the TheStreet's Eric Jackson argued that a Google (GOOGL) - Get Alphabet Inc. Class A Report acquisition of Twitter "just won't happen."
Twitter did not immediately return a request for comment.