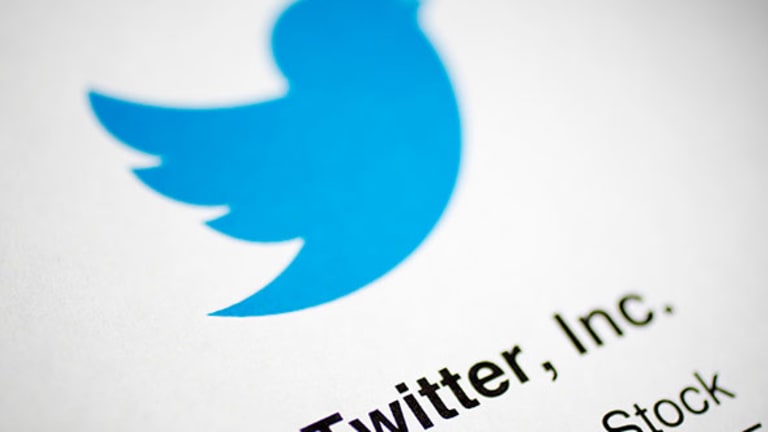 Publish date:
Twitter Changes the Rules to Make Private Messaging More Inclusive
The company looks to raise its profile in the highly competitive messaging market with changes designed to spark private conversations.
The company looks to raise its profile in the highly competitive messaging market with changes designed to spark private conversations.
SAN DIEGO ( TheStreet) -- Twitter (TWTR) - Get Twitter, Inc. Report is changing the rules for its private messaging service, known as "Direct Messages" (DM) in an effort to boost activity.
Monday, the company said users can now choose to receive private messages from anyone, whether they follow the person or not. The rule change marks a conspicuous departure from the status quo. It is designed to spark more private conversations on Twitter while simultaneously helping the company raise its profile in the highly competitive messaging market. Prior to the update, Twitter users could only communicate via direct message if they followed one another. 
Starting today, Twitter users will get a new profile setting, which allows them to receive DMs from anyone. Users can also now reply to direct messages from people they don't follow. The company has added a new direct message button to members' profile pages on its iPhone and Android apps to clearly denote who can accept private messages.
Shares of Twitter were rising in Monday trading, up 1.1% to $51.20.
"We hope these changes help you connect more easily -- and directly -- on Twitter with the people, causes and businesses you care about most," Twitter said in a statement.
As the statement suggests, the change in DM direction is designed to simplify the process of taking public conversations private, which has previously been a pain if users do not follow one another. Businesses who use Twitter for customer service, for instance, may appreciate the alteration as it allows them to communicate privately with customers without needing to follow them.
By making DMs more accessible to all users, Twitter hopes its service will become more synonymous with messaging. 
Messaging is one of the few activities that people do more than social networking, Facebook (FB) - Get Facebook, Inc. Class A Report CEO Mark Zuckerberg has pointed out repeatedly, and his company sits at the center of the all-important trend. Facebook-owned WhatsApp is bigger than SMS, handling more than 30 billion messages per day compared against 20 billion SMS messages sent per day.
But unlike its peers in the social media space, Twitter is not a powerhouse in the messaging arena -- and it's partially to blame for the problem. The company's most formidable opponent, Facebook, currently dominates the market with the two most-popular mobile messaging apps: Facebook Messenger and the aforementioned WhatsApp. The messaging apps have rapidly added hundreds of millions users, and now have a monthly audience of 600 million people and 800 million people, respectively. Twitter, meanwhile, has a total monthly audience of 288 million members, but doesn't disclose the audience size of its DM service. It has been criticized for neglecting the product and overlooking the significance of messaging.
Twitter publicly changed its tune on messaging in November 2014, promising investors at its analyst day that it planned to improve the DM experience. The company has since added a few basic features such as the ability to share tweets privately and participate in group DM exchanges.
It's unclear if the updates will be a catalyst for more private conversations -- or for more frustration. Twitter previously tested a similar approach but pulled the plug after just a few weeks, likely because the changes complicated direct messages. Those issues could resurface as users who do opt-in to receive private messages from anyone may find their DM inbox flooded with spam and other unwanted messages. 
Company executives will surely address the messaging topic when Twitter reports its first-quarter results at the end of the month.