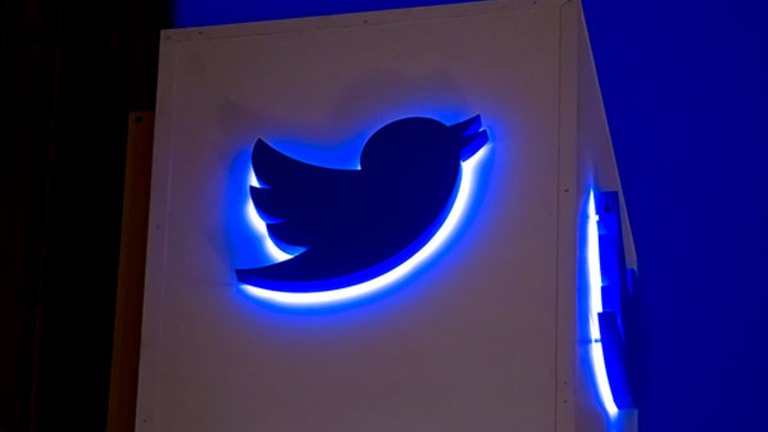 Updated from March 13th to include information about Meerkat being cut off in the tenth paragraph.
SAN DIEGO (TheStreet) --  Twitter (TWTR) - Get Twitter, Inc. Report confirmed the purchase of the live video app Periscope on Friday, a move that underscores the company's efforts to enhance the social network beyond text.
Periscope is a mobile application that captures and shares videos as they happen. The application, which is not yet publicly available, will likely go head to head with Meerkat, a similar platform. The social network completed the deal in January, according to a tweet from Periscope, but both parties are remaining mum on the app's exact launch date as well as details about its features.
Twitter reportedly paid $100 million in cash plus an additional stock compensation package, according to TechCrunch. 
Shares of Twitter were falling Monday, losing 0.92% to trade at $46.23.
Indeed, it is hard to assess just how much revenue will be added because of increased video, which is becoming a commodity. But Twitter's motivation appears to be the desire to cater to a growing number of younger viewers who consider live video to be the digital equivalent of a "selfie." 
Live video piggybacks on the trend of "accidental narcissism," the preference to look at oneself while talking to others through Skype or FaceTime, said Altimeter Group Principal Analyst Brian Solis. Periscope has the potential to align with Twitter by providing users a way to indulge in even more stream-of-conscious communication, albeit with in-the-moment videos instead of text or photos.
"Live video is the new medium for self expression," Gartner analyst Brian Blau said in a phone interview in December, adding at the time that live video would become big in 2015.
Twitter, then, is right on trend, and the trend is evolving quickly with the prevalence of cameras, which have normailized streaming live video while talking on a phone or playing a video game. 
Nonetheless, Twitter's Periscope announcement comes as public attention is fixated on Meerkat, which has exploded in popularity since its launch at the end of February. The Meerkat app is intertwined with Twitter and lets users stream video from their iPhones to their Twitter pals who can post comments and then blast them to their followers.
The configuration has proved a catalyst for instant virality, with Meerkat already having found favor with celebrities, sports teams, brands, and television shows. Meerkat may also benefit from added exposure during the ongoing South by Southwest Interactive Festival over the next week in Austin, Texas.
Twitter seems aware of the threat Meerkat's instant popularity poses to the eventual success the of its new property. Late Friday, the social network restricted Meerkat's access to its API, cutting off the app's ability to automatically import users' Twitter relationships in a transparent effort to curb Meerkat's rapid circulation on the back of its service.
Twitter's Periscope acquisition resembles its purchase of novel video app Vine in 2012 ahead of its release. Vine, which allows users to share six-second video clips that play on repeat, has proved a viral success since its early 2013 debut.
The app also doubled as Twitter's only video service until earlier this year when the company added a video record and upload feature. Twitter video lets users capture and share 30-second clips that they can edit from within Twitter's iPhone and Android applications.
The Periscope buy, which was completed before the comeuppance of Meerkat, underscores Twitter's struggle to stay in front of trends in social media. Most notably is Twitter's botched attempt to acquire Instagram in 2012, which landed in the hands of Facebook (FB) - Get Facebook, Inc. Class A Report soon after and has since gone on to surpass Twitter in size.
More recently, ephemeral photo and video app Snapchat has moved in on Twitter's turf with its news hub Discover and the extremely popular community feature Our Story, which consists of a feed of disappearing photos and videos, or snaps, contributed by users at major events.
Still, it's early days for the live video trend, which means we'd be wise not to count out Periscope -- at least until we see it. It will have the force of Twitter behind it, after all, and that's proved magical for Meerkat.