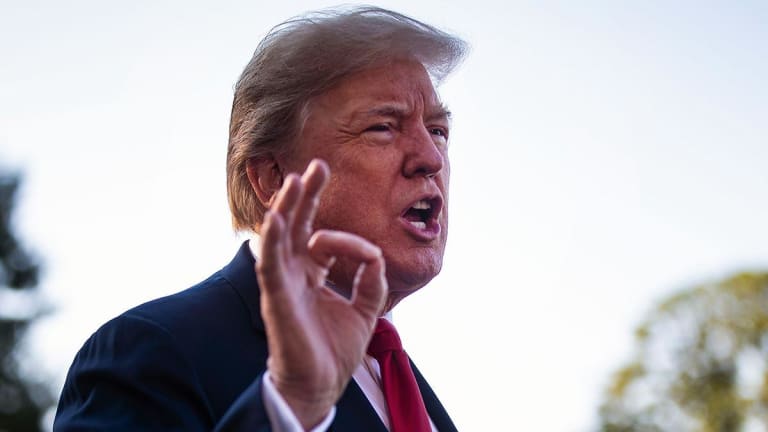 Trump Signs Executive Order to Prioritize AI, But There Are Obstacles Ahead
The order is intended to ensure the U.S. continues to lead the world in artificial intelligence. While interest groups hailed the move, a splintered data policy landscape could mean challenges ahead.
President Trump signed an executive order on Monday intended to promote the development of artificial intelligence and ensure the U.S.'s continued leadership in the field. 
Earlier in the day, the White House's Office of Science & Technology Policy published a press release previewing key details of the order, which is intended to "increase our Nation's prosperity, enhance our national and economic security, and improve quality of life for the American people."
Dubbed the "American AI Initiative," the order focuses on five areas: Research and development, establishing AI governance standards, international engagement, building the AI workforce, and "unleashing AI resources" by making federal data, modeling and computing resources available to AI R&D experts.
"These efforts will work in concert with the President's Management Agenda and implementing the Open, Public, Electronic, and Necessary, (OPEN) Government Data Act," the release said. It didn't specify how much funding would be designated to any of the goals of the AI initiative, however.
The executive order was welcomed by some interest groups focused on innovation, but not without some reservations.
"Accelerating the development and adoption of AI holds the potential to increase productivity, grow the economy, and harness the many societal benefits the technology can bring," wrote Daniel Castro, director of the Center for Data Innovation, in a statement. "It will need to do more than reprogram existing funds for AI research, skill development, and infrastructure development." The Center urged the White House to request increased research funding, encourage low-touch regulation and to foster AI adoption in government.
Jamie Nafziger, a partner at Dorsey & Whitney specializing in privacy, added that while prioritizing AI development, such efforts could be held up by splintered laws and regulations surrounding the use of data. Lawmakers are in the process of weighing a national privacy law that would supersede laws by states, such as California's consumer privacy act.
"As an innovation leader in software and data applications for many years, it makes sense that the U.S. should lead in artificial intelligence as well. China's significant focus on and investment in AI in the last few years has challenged the U.S. to do more," Nafziger said. "However, access to data is becoming increasingly splintered in the U.S. as states begin to legislate in the vacuum created because we have no comprehensive federal privacy law. What the AI field may need most is funding and greater access to data."