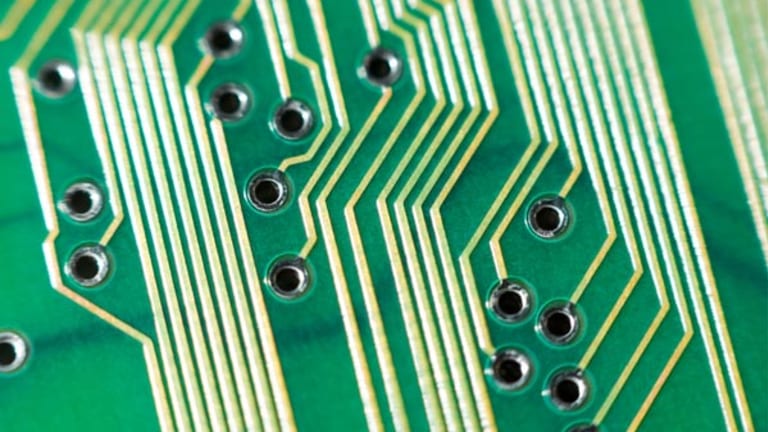 Top 3 Priorities for HP's Meg Whitman
On Meg Whitman's first full day as CEO, <i>TheSteet</i> outlines what her top three priorities should be.
PALO ALTO, Calif. (
) - The first day of any job is never easy, but what if, like new
HP
CEO Meg Whitman, you are taking the helm of a company in crisis?
With shareholders scurrying for the exits and big questions being asked about its strategy, HP's pressured board took the drastic step of ousting CEO Leo Apotheker on Thursday. The former
SAP
(SAP) - Get SAP SE Report
chief, who unveiled his
for the company last month, oversaw a sharp decline in the company's share price, something that Whitman has vowed to halt.
"HP has really disappointed investors in recent quarters; I am not happy about that," she explained, during a conference call late on Thursday. "We understand that our performance is under intense scrutiny."
Whitman, not a
universally popular choice
for the HP hot seat, certainly has one of the toughest jobs in tech. Critics have already derided the company and its board as "dysfunctional," so the new CEO must pick up the pieces of this mess and somehow get HP back on track.
Here are the three areas that Whitman should make her top priorities:
Get the Corporate Message Straight
HP's bumbling attempts to communicate its new strategy last last month were nothing short of disastrous, something which executive chairman Ray Lane admitted during Thursday's conference call.
Lane described the communication surrounding the Aug. 18 strategy announcements as an embarassment, so Whitman's first job should be finding out what exactly went wrong. The incoming CEO then needs to build stronger lines of communication around HP, and quickly reach out to shareholders.
Whereas her predecessor paid the price for keeping a relatively low profile, Whitman will be a much more visible presence. One of the best-known faces in Silicon Valley, the one-time
eBay
boss is an accomplished public performer, so expect to see her on TV and the keynote circuit hammering home HP's strategy.
Sorting out HP's messaging, though, is just the tip of iceberg, according to Goldman Sachs analyst Bill Shope.
"We have little doubt that HP's new CEO can more clearly articulate a long-term strategy," he explained, in a note released on Friday. "Once this is done, however, it will be even more important to explain the costs of implementing this strategy."
Quickly Resovle the PC Dilemma
Shareholders hate uncertainty, so the cloud hanging over HP's vast PC business needs to be resolved as soon as possible. One of the most controversial aspects of the Apotheker era was a potential spinoff of the company's Personal Systems Group (PSG), which accounts for around a third of its revenue.
One commenter on
of Thursday's conference call even compared the possible spinoff to chopping off part of HP's identity. Some 46% of respondents to a poll conducted by
TheStreet
even cited the PC move as the biggest factor in Apotheker's downfall.
At least initially, Whitman appeared to back Apotheker's move away from the low-margin PC business. "From what I know now, I think that the strategy is right," she said, referring to last month's slew of announcements, but hinted that her stance could change. "I will have a more informed point of view on our next earnings call."
For PSG specifically, investors should see a decision in 2011. "We expect the board to make a determination by the end of the year, if not earlier," she said.
In the interim, though, HP's PC group will be under serious pressure as customers react to the uncertainty. "We continue to expect HP to be a PC market share loser given service and support concerns of Enterprise buyers," explained Jayson Noland, an analyst at Robert W.Baird, in a note released on Friday.
"On that PC decision, are they going to keep it, are they going to spin it out, are they going to sell it?" asked Pat Becker Jr. of Becker Capital Management, during an interview with
CNBC
on Friday. "The question needs to be asked sooner rather than later."
WIN OVER HP'S EMPLOYEES
With HP clearly in a state of flux, the last thing that Whitman needs is an employee exodus, something which at least one commenter on
TheStreet's
live blog cited as a possibility. After the aggressive cost-cutting of her predecessor Mark Hurd, Whitman needs to keep close tabs on HP's morale, ensuring that the firm's huge workforce is behind her.
HP's workers even featured during Lane's opening comments during the call. "We believe that she will refocus the energy of our 320,000 employees," he said.
During the call, Whitman duly promised to focus on staff retention, as well as hiring the best people to work at HP.
"We have a great set of people of HP," she explained, also lauding the company's leadership, who will play a key role in implementing her vision.
Wall Street, though, will be keeping a close eye on HP's internal comings and goings.
"What is most important now is assuring HP's many customers and partners, as well as employees, that the company can continue to be trusted," explained Krista Macomber, an analyst at Technology Business Research (TBR), in a note. "Once it is clear HP will continue to do business in its long-established manner, the company can address its strategic evolution going forward."
--Written by James Rogers in New York
>To follow the writer on Twitter, go to
http://twitter.com/jamesjrogers
.
>To submit a news tip, send an email to: