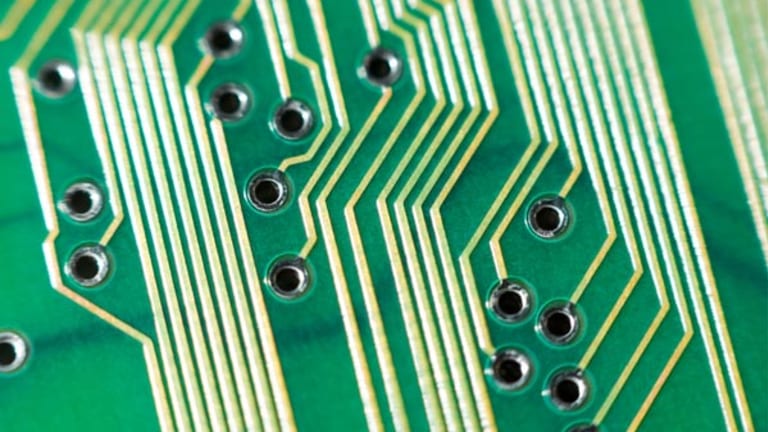 Today's Tech Winners: Positive Outlooks for Sprint, GameStop
Sprint Nextel hangs in between two massive buyout deals from SoftBank and DISH Network. Sony's new console may assist in GameStop's recovery.
NEW YORK (TheStreet) -- Sprint Nextel (S) edged up 2.51% to a $7.36 share price as the company negotiates a potential multi-billion dollar merger. The question is, with who.
SoftBank
, a Tokyo-based mobile phone carrier, has put forth a favorable bid. While already having offered Sprint a pricey proposal, the company raised its offer to a whopping $21.6 billion. With this buyout, $16.6 billion would go to shareholders, while the other 5 billion would be injected into capital. In return, SoftBank would receive a 78% slice of the US telecom provider, according to a
.
SoftBank's inflated bid was a stern response to the $25.5 billion offer put forth by Dish Network. However, this proposal is somewhat unrealistic. Wells Fargo analyst Jennifer Fritzsche argues, "We believe the deal as proposed by DISH would be a difficult one to accomplish (especially on the corporate governance side)."
By the end of the current fiscal year, earnings-per-share are supposed to hit as low as 88 cents, according to a Wells Fargo report.
On June 25, shareholders will cast a vote on the billion-dollar SoftBank buyout. However, if this pricey tug-of-war game continues, the buyout price may still have fuel to grow.
GameStop
(GME)
shot up 8.83% after the unveiling of the next generation
Sony
undefined
console, PlayStation 4.
Sony's new console -- priced 100$ under the Xbox One -- will feature a somewhat liberal used game policy. Purchasers will have the right to trade and sell games, and, unlike the Xbox One, will not require an Internet connection to play. This will provide a needed tailwind for GameStop, as a continual shift toward mobile gaming has been a hit to the company. By the end of April, pre-owned video game products accounted for 31% of total sales, according to a PiperJaffray report.
For the 2013 fiscal year, Wedbush analysts expects the gaming outlet to post $3.13 in share earnings on over 8.7 billion in revenue. This would be a slight downgrade from the 8.87 billion the company posted in 2012.
--
Written by David Webster in New York
>Contact by
.
Follow @thedavidwebster