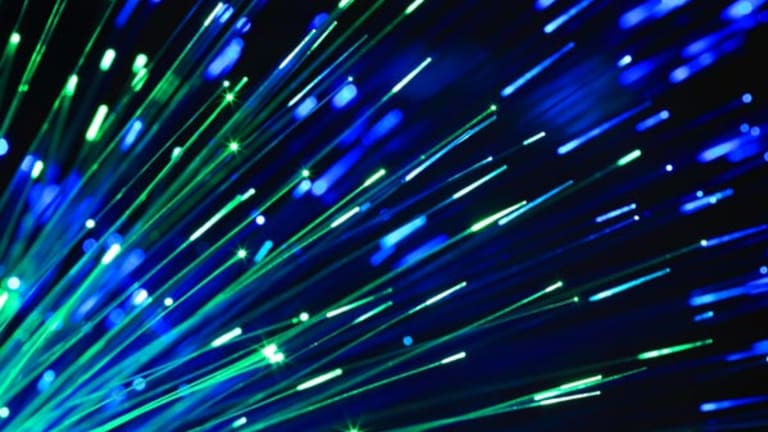 Tim Cook: TV Is 'an Area of Intense Interest'
Tim Cook sat down with <I>NBC's</I> Brian Williams and hinted at Apple's next move. Is Apple building a television set?
Tim Cook sat down with <I>NBC's</I> Brian Williams and hinted at Apple's next move. Is Apple building a television set?
NEW YORK (
) --
Apple
(AAPL) - Get Report
CEO Tim Cook sat down with
NBC's
Brian Williams to discuss a multitude of topics, and one that is of most interest to investors is where Apple goes next. Cook hinted again at a television.
In his first
since former CEO Steve Jobs died, Cook revealed that Apple has a strategy for the living room, which has been speculated about ad nauseam.
"When I go into my living room and turn on the TV, I feel like I have gone backwards in time by 20 to 30 years," Cook told Williams at the end of the interview. "It's an area of intense interest. I can't say more than that."
Many have been speculating about an
for months, after Jobs mentioned it in his biography that came out at the end of 2011.
"I'd like to create an integrated television set that is completely easy to use," Jobs told his biographer, Walter Isaacson. "It would be seamlessly synced with all of your devices and with iCloud." No longer would users have to fiddle with complex remotes for DVD players and cable channels. "It will have the simplest user interface you could imagine. I finally cracked it."
10 Technology Predictions for 2013
When the television (if it is indeed a television) might come out is anybody's guess. Piper Jaffray analyst said he Gene Munster
to come out in late 2013, in time for the holiday shopping season.
"We believe Apple will launch a TV in time for the 2013 holiday," Munster wrote in a recent research report. "As we have previously discussed, we expect a $1,500-2,000 MSRP (Manufacturer's Suggested Retail Price) with screen sizes in the 42"-55" range." He rated Apple overweight with a $900 price target.
Given that some Wall Street analysts started to incorporate television revenue into their numbers leads us to believe that Apple is going to come out with its own TV set, despite the intense competition in the space. Companies like
Sony
(SNE) - Get Report
,
Panasonic
(PC)
,
Samsung
, and others all make their own television sets, though margins are very slim and un-Apple like.
Apple's gross margin was 40% in its
down slightly from 40.3% in the year-ago period.
Jobs mentioning the television is one thing. Cook has continuously hinted that the Apple TV is a "hobby," and there is something more there. For him to mention "
it's an area of intense interest" hints we may see a television set sooner rather than later.
The whole world will be watching. Perhaps on an Apple TV too.
Interested in more on Apple? See TheStreet Ratings' report card for
this stock
.
--
Written by Chris Ciaccia in New York
>Contact by
.
Follow @Commodity_Bull