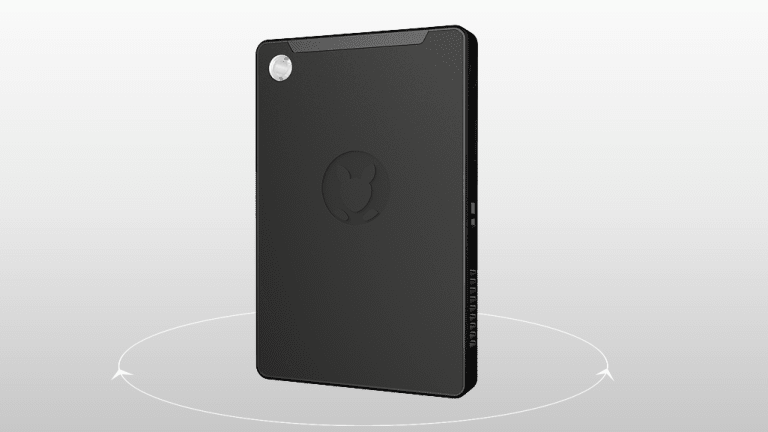 This Windows 10 Computer Will Only Cost You $99
It fits in your pocket, runs a full version of Windows 10 and can be controlled with your iPad.
Want a desktop PC the size of a large smartphone that runs Microsoft (MSFT) - Get Report Windows 10 Home Edition on a quad-core Intel (INTC) - Get Report processor and sells for only $99? The Kangaroo is the one for you.
The Kangaroo, which has been in development for a number of years, is the fruit of the company's engineers having worked closely with Microsoft to create a new breed of PC. It can fit in a pocket, purse or briefcase and is designed to provide users with a mini-powerhouse to be be used as a desktop, media hub or battery-powered, portable presentation delivery system. And, of that's not enough, you can hook it up to your monitor, keyboard and mouse or use an
Apple
(AAPL) - Get Report
iPad.
We've been testing a Kangaroo for a few weeks and are impressed with what it can do. We have used it as a plug-in replacement for our large, desktop PC, a portable PowerPoint presentation server, a video streaming device for our home theater system and as a high-resolution music streamer for a hi-fi set-up. In every instance, Kangaroo delivered more than we would expect from a $99 computer.
Despite the accliam, it's far from perfect. You shouldn't t expect blazing speeds from an Intel Atom x5 processor attached to only 2 GB of RAM. It does its job but it's nowhere near the most powerful Windows 10 computer on the market. When it comes to internal storage, its 32 GB won't hold all that much. But, in this age of cheap computers, microSD and "cloud" storage Kangaroo's choices seem to be nearly perfect.


The relatively small and lightweight device is deceptive. The 5-inch black slab comes with a bright blue light to let you know when it's on. There's a microUSB connection so you expand the memory and a expansion slot for a Kangaroo Dock. The dock adds another 1.5 inches of length as well as one HDMI, one USB 3.0, one USB 2.0 and a port for the (supplied) heavy-duty, AC adapter. Additional docks are promised in the near future, at a cost of $39.
There is also a rechargeable lithium battery pack inside, which powers this little PC for up to 4 hours on a full charge. Kangaroo can also get very warm to the touch during heavy use. Despite the ability to hide the computer from view, users need to make sure that none of the device's side ventilation holes are blocked.
The Kangaroo provides a wonderful computing experience when connected to a monitor, USB keyboard and mouse, but, this little PC comes with an program called OSlink which allows you to control it with an iPad. All you have to do is download/install the tablet app from the App Store. From that point on you can use your iPad as your monitor, keyboard and very large touchpad/mouse. We love the convenience and think it's a great solution for using the Kangaroo from across a room.
A year ago, the target price for Kangaroo was $200. You can buy one half that price. It's a clever, near-perfect starter PC, portable PC or very inexpensive desktop. And, you control it with your iPad. It's an amazing deal.
Overall Score: 9/10
This article is commentary by an independent contributor. At the time of publication, the author held no positions in the stocks mentioned.