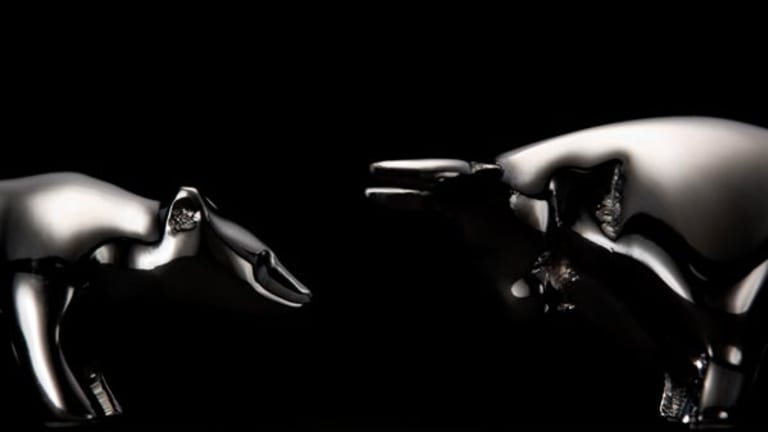 This Israeli Defense Company Is Making Smartglasses for Cyclists
Everysight will draw on Elbit's legacy making helmet-mounted display systems for fighter pilots - only now the target audience is competitive cyclists
Though Google's (GOOG) - Get Alphabet Inc. Class C Report (GOOGL) - Get Alphabet Inc. Class A Report iconic flop, the Google Glass, was just the beginning when it comes to "augmented reality" glasses, the next wave is already here.
The latest incarnation of "wearable tech" is compliments of drone-maker ElbitSystems (ESLT) - Get Elbit Systems Ltd Report , one of the largest defense technology conglomerates in Israel. Its new civilian spin-off Everysight will draw on the company's legacy making helmet-mounted display systems for fighter pilots - only now the target audience is competitive cyclists.
The new glasses will let wearers see computer-generated images on top of the world around them and it's striving to see retail markets more clearly than its predecessors.
The new Raptor "smartglasses" are a heads-up display for bike-riding weekend warriors, showing information about speed, incline, distance and road curvature, as well as health stats like heart rate. Everysight is hoping this gear-savvy demographic will have the interest and disposable income to adopt the product wholeheartedly.
By contrast, Google's $1,500 price point for their own casual computing Glass was seen as one of the major flaws of its launch.
Haifa, Israel-based Everysight will start selling the Raptor in 2016, but the price point has not been determined yet.
"The company chose to focus first on smartglasses for cyclists," spokesperson Alison Deffner said in a statement. "The team spent several years working with professional cyclists to design and optimize Raptor, which looks and feels like traditional sports eyewear, but with hidden technology that helps athletes get the most out of their activity."
"We have more than 30 years of experience and dominate the market in vision systems and augmented reality, integrating real-time data in pilots' helmets to optimize performance and keep pilots safe and focused on what matters," Asaf Ashkenazi, CEO of Everysight, said in a statement.
Now, Askenazi hopes to bring what the company has learned from former parent company Elbit as it ventures off into the consumer market and ultimately create "a full line of smartglasses."