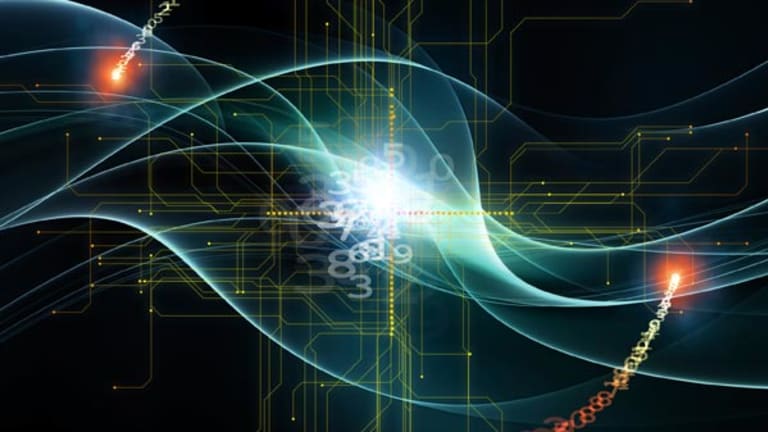 Publish date:
TheStreet Made Easier on the Eyes and Fingers
TheStreet's new app is an improvement that will make it easier for users to get what they need, writes columnist Gary Krakow.
TheStreet's new app is an improvement that will make it easier for users to get what they need, writes columnist Gary Krakow.
NEW YORK (
) -- The home makeover folks arrived, and the product's shining.
I was aware that
TheStreet's
mobile app was in need of an overhaul for a while but I didn't know how to tell the Powers That Be. Luckily I didn't have to.
TheStreet
now has a new mobile app for iPhones and iPads, and I'm happy to report it was worth the wait.
The new app, The Street 2.0, has been rewritten from top to bottom - this time in the HTML5 standard. That means it's using the latest, up-to-date technology to deliver the news. There's a universal version of The Street 2.0 for both iPhones and iPads, and tablets can take full advantage of its adaptation to the larger screen.
The clean new tiles assist users in navigating the revamped home screen layout. These tiles highlight the top news stories of the day as well as the more than 20 in-house videos produced daily on market news and business trends. The new layout is a welcome change. It looks good and is easy to use.
Additionally, the site highlights about fifteen feature stories, columnist commentaries and tech reviews on the new home page. Rotate your iPad screen and you'll also access the latest market summaries.
I also found it easy to navigate to
TheStreet's
other sections: personal finance stories, the Technology section (my favorite, of course), stock picks and opinion, as well as Jim Cramer's Mad Money TV show recap.
The app automatically downloads the latest stories "in the background," which means you can load and read stories without maintaining a live connection to the Internet. Start the app while you're connected and the content is quickly delivered onto your unplugged device to take anywhere.
If you've figured out that I like the new software - you're right. Yes, I write for
The Street
, but that doesn't mean its new app automatically gets an approval. Overall, the new app is a welcome improvement and well worth the price. Especially since The Street 2.0 is free.
TheStreet 2.0 is available now for download from
Apple's
(AAPL) - Get Report
App Store. You need to be running iOS version 5.0 or newer for the best results. New
Google
(GOOG) - Get Report
Android and
BlackBerry
apps - as well as a version for premium content subscribers - are all currently in the works.
Written by Gary Krakow in New York
Gary Krakow is TheStreet's senior technology correspondent.