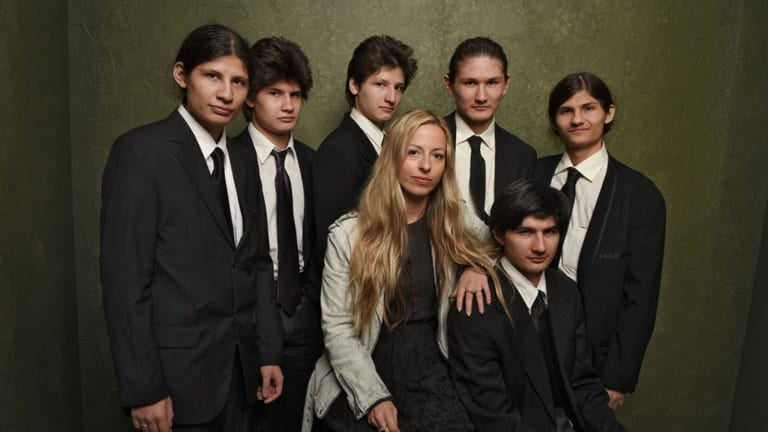 Publish date:
'The Wolfpack' Highlights Shifting Landscape of Indie Movie Business
Independent movies are having to finding new ways to get to the eyes of viewers
Independent movies are having to finding new ways to get to the eyes of viewers
NEW YORK (TheStreet) -- For The Wolfpack, a documentary film about six brothers growing up in their odd and oppressive home in New York's Lower East Side, finding financial success may be as bewildering as the story itself.
Filmmakers and distributors have more options than ever for making back the investment on their projects -- but that doesn't ensure success.
The Wolfpack was developed over several years by its director Crystal Moselle, a graduate of the School of Visual Arts in New York, after meeting the subjects of her documentary walking the city's sidewalks. After earning a spot at this year's Sundance Film Festival and then winning its grand jury selection for best documentary, The Wolfpack's distribution rights were acquired over the winter by Magnolia Pictures, the New York-based film company known for titles including Alex Gibney's Steve Jobs: The Man in the Machine and Blackfish.
The Wolfpack's distribution is slated to begin in selected national theaters beginning in mid-June. After its theatrical release, the plan calls for releasing the film to a video on-demand service.
Whether or not that will translate into financial reward remains a confounding question for a filmmaker such as Moselle, who bore the brunt of her project's production costs.  
"There's not the biggest financial reward when making a documentary," Moselle said Saturday as her film was simultaneously screened on two warehouse rooftops in Brooklyn. "I financed the film for the first three years, and it took four and a half years to make."
Distributors like Magnolia Pictures usually purchase the rights to a film after it's already made, leaving the filmmakers to hope that they'll get their money back. Magnolia makes its money from licensing deals with theaters and online platforms.
Online VOD platforms "function in the same way as TV licenses -- one upfront price for a time period," said Eamonn Bowels, president of Magnolia Pictures, in an email. "If a film is doing very well, there's no additional revenue for the film. The reverse is also true."
The outsized importance of VOD platforms was made clear in a December report by Nielson Holdings which stated that the modern day film market has become a "vast media playground for the consumer who is now in control of what they watch and when they watch it."
Consumers are moving away from their televisions to watch their video on phones, tablets and laptops. The number of households with a subscription video on demand services increased by 19% last year, compared to those with DVD players which declined by 2%, according to the report.
As the number of VOD platforms expands, it's easier for young filmmakers to get into the business, but getting paid for that distribution remains difficult, said Tom Jennings, founder of the independent film company 2over10.
"I'm not seeing the supply and demand bending my way," Jennings said in a phone interview. "It hasn't translated to bigger budgets."
The reason people are moving to watch on their own devices is because the number of distribution platforms, namely Netflix (NFLX) - Get Report, Hulu Plus and Amazon Prime (AMZN) - Get Report, are growing, Jennings added.
Other video services are offering more tools for independent movies. Vimeo, owned by IAC Interactive (IACI) , announced a new subscription model for its video producers last week. The service will allow viewers of the site to pay a monthly fee for access to all of a producer's content, which is an addition to the single purchase video on-demand platform the company already provides. Vimeo is also a sponsor of the Rooftop film series, the company responsible for the Saturday screening of The Wolfpack.
The Wolfpack will begin its theater run in New York starting Friday followed by digital distribution.
"We think that based on media response and visceral audience reactions, we're poised to do very well with the film," Bowles said. "Viewers seem to be gravitating to these SVOD platforms for all their viewing, and independent film in particular."
"There's definitely a bigger demand for documentary films these days, for sure," Moselle said. "People want to see real life in a way that seems genuine."