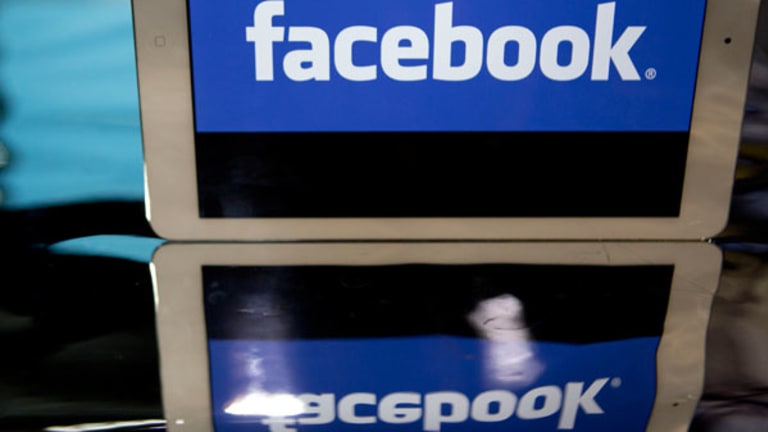 The Numbers Behind Facebook's Fight for Premium Video Content
Facebook reportedly wants to go to war with YouTube. At stake is a digital video ad market expected to balloon to $12.82 billion in the U.S. alone by 2018.
SAN DIEGO, CALIF. (TheStreet) -- With adults now spending about a sixth of their daily digital time consuming video, and advertisers allocating larger chunks of their budgets to the format, digital video is clearly on the upswing. No company knows this better than Facebook (FB) - Get Free Report, which is the number two destination for video views after Google (GOOG) - Get Free Report in the U.S. and reportedly on the prowl for talent to appropriate from its rival.
Facebook is courting top YouTube producers such as Disney-owned (DIS) - Get Free ReportMaker Studios and looking to introduce a new video ad format before the end of the year, according to The Wall Street Journal. The idea is to convince content creators to go native with Facebook, in lieu of posting YouTube clips, and bite off hundreds of millions of monetizeable video views in the process.
At stake is a digital video ad market expected to balloon to $12.82 billion in the U.S. by 2018, by eMarketer's account.
Those views could be Facebook's to throw ads against. As it stands, the social network attracts roughly 10% of U.S. digital ad spend, according to eMarketer. In the second quarter, Facebook generated $2.91 billion in revenue, with advertising revenue accounting for $2.68 billion of that, a 67% increase year over year. Mobile advertising revenue rose rose 41% year over year, accounting for 62% of total advertising sales, coming in at $1.66 billion.
Given that a massive chunk (11.7%) of digital ad spend now goes directly toward online video, it's easy to see why Facebook would want to expand its video ad offerings into the premium realm and gobble up that share.
Some other data points worth noting:
In 2013, the digital video ad format surpassed the digital classified ad to become the fourth largest ad format behind search, banner, and mobile. The ad type brought in $2.8 billion in revenue. Source: IAB/PwC 2013 Internet Advertising Full-Year Report.
Digital video ad spending in the U.S. is projected to more than double this year to $5.96 billion. Source: eMarketer.
Between April and June of this year, video ads and video views for professional, rights managed video each inflated 28% over the same period one year ago. Source: FreeWheelVideo Monetization Report Q2 2014.
In the second quarter, ad views on long-form digital video, which includes TV shows, livestreams, feature films, and sporting events lasting 20 minutes or longer, grew 35% year-over-year. Source: FreeWheel Video Monetization Report Q2 2014.
Between June and September, there was an average of more than 1 billion video views on Facebook every day. Source: Facebook.
In August, 160 million people in the U.S. viewed videos on Facebook. Google properties, primarily YouTube, attracted 196.5 million unique viewers. Source: ComScore August 2014 U.S. Online Video Rankings.
In 2014, video will account for 15.9% of adults' digital time in the US. Source: eMarketer.
Not to say Facebook will be successful in its video endeavor -- users will surely protest the addition of more ads -- but far be it from the social network to leave money on the table or shy away from a challenge to beat Google.
For the time being, the Menlo Park, Calif.-based company is hush-hush on its intentions. When reached via e-mail, a Facebook spokesperson declined to provide comment.
--Written by Jennifer van Grove in San Diego, Calif.
>Contact by Email.