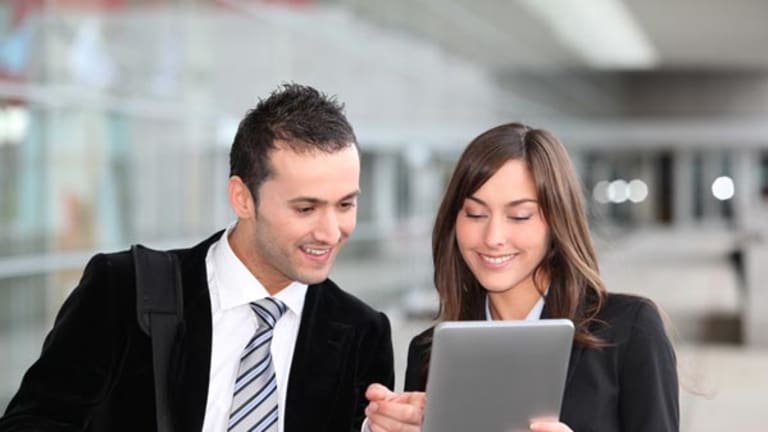 The Many Faces of the Next Facebook
Privacy, protest and retail partners are considered the secret to success for social-network hopefuls.
PALO ALTO, Calif. (TheStreet) -- It doesn't matter that Mark Zuckerberg's $6.9 billion makes him richer than Apple's (AAPL) - Get Apple Inc. Report Steve Jobs, that Jesse Eisenberg is playing him in The Social Network or that his $100,000 million donation to Newark schools makes him a philanthropic force. Facebook's going down.
If there's one truth about social networks, it's that there's always another waiting right behind it. Xanga begat Friendster. Friendster begat MySpace. MySpace begat a $580 million buyout by
News Corp.
(NWS) - Get News Corporation Class B Report
that made social networking a gold mine. That gold mine begat Facebook and a business strategy that made Zuckerberg and his site worth more than the GDP of Angola.
This always begets the question "What's the next Facebook?" The answer's not so easy, as even Facebook won't be Facebook in its current form if a rumored IPO comes to fruition. Is it Twitter, which is still launching "New Twitter" and figuring out how to monetize tweets? Maybe not, but the "next Facebook" likely won't look anything like Facebook at all. Much as MySpace tweaked Friendster's formula and Facebook cleaned up MySpace's approach, another concept will succeed where Facebook will inevitably fail. These are the best guesses as to what that heir to the social throne may look like:
You know you're onto something when Zuckerberg himself helps fund your project. Still under development, the project is the brainchild of four students from New York University who freaked out a little bit when Columbia University law professor Eben Moglen characterized centralized social networks such as Facebook as "spying for free." The group wanted to create an open-source Web server that would remove a social network's hub and allow users greater propriety over its information and content. An April announcement on fundraising site
collected $200,000 from more than 6,000 donors, including Zuckerberg, who thought it was a "cool idea." Though a preview released earlier this month was flogged for its security shortcomings, the group still plans to have make its multimedia sharing, Voice over Internet Protocol and instant-messaging platform consumer-ready by October.
Why settle for the next Facebook when you can have the next Facebook, Twitter, LinkedIn and whatever comes next with you at all times? The purpose of Meebo, which went live in 2005, is to make it possible for social media users to access all of their friends lists at once and be able to send those friends information from various sources. The site has agreements with
Google
(GOOG) - Get Alphabet Inc. Class C Report
,
Yahoo
(YHOO)
,
AOL
(AOL)
, Twitter and, yes, Facebook to help it offer this service to 63 million unique users, but those agreements aren't without their problems. Last year, Facebook forced Meebo to take down its integrated Facebook chat when they felt Meebo's method wasn't secure enough.
FourSquare's maps, merit badges and mayors only came into being last year, but Dennis Crowley and Naveen Selvadurai's location-based social networking platform is still growing and has done one thing its competitors couldn't: get retailers into the game. Rather than just announcing sales or specials, retailers including
Starbucks
(SBUX) - Get Starbucks Corporation Report
and
The Gap
have offered discounts to customers who check into their stores on Foursquare and actually drive traffic. Facebook got some privacy-based public pushback when it launched Places last month, but Foursquare's more than 3 million users seem just fine with trading details of their whereabouts for goods and services.
Though not exactly a juggernaut, considering it has little more than 20,000 users, and despite a format oddly similar to that of Facebook, Pip.io has tapped into Facebook users' concerns about privacy to create a more secure social network. Launched this year, Pip.io allows users to squirrel away more of their information. That the service's first apps include Facebook, Twitter and Google Buzz isn't exactly promising, but a more private version of Facebook in lieu of a social networking revolution is exactly what most of Facebook's detractors are clamoring for.
Remember when Facebook users got to lord their college educations over MySpace users back home? Good times, and exactly what Trumpet Technologies wants to bring back by producing Scoop for college students and campus-oriented events. The two college students working on the project envision a mobile app-based network for promoting groups, parties and events. With smartphones making up more than 25% of the mobile market, according to Nielsen, this seems like a plan that will easily find its legs on college campuses. Google CEO Eric Schmidt has already invested in it, but plans to promote its launch on Facebook seem somewhat counterproductive.
Put down that flier, step away from the soapbox and stop planning that 10-band crust punk benefit show: Something better has arrived. For those who like their social networking with all the people but none of "The Man," there's Crabgrass: the social Web app "to create communication tools that are tailored specifically to meet the needs of bottom-up grassroots organizing." For activists who've been kept in one-too-many steel-barricade-encircled "free-speech zones" in their lifetime and don't want to tell law enforcement exactly where to clothesline them during a
ride, there's sincere concern about the privacy and commercial nature of established social networking sites. With Crabgrass, which was developed by the activist group Riseup Collective, content such as messages, forums, wikis, images and audio files are encrypted and tucked safely away. When the Internet both heralds "a deep change in democratic communication" and is "the most effective tool for mass surveillance ever devised," Crabgrass offers activists more of the former and none of the latter.
Don't wait for someone else to build the next Facebook for you. Build your own with Elgg, an open-source platform that allows administrators to build their own social networks with blogging, file sharing and networking capability. Elgg users can also add plug-ins for streaming video, online radio, auctions, calendars, language translation and more. Admins can simply take the source code to build and host a social network themselves, build their own network and have Elgg's parent company Curverider Limited manage it (as the group does for Oxfam, MITRE and Wiley Publishing) or have Elgg build a social network for your college or university with Elgg Campus. Though the software only launched in May, the Elgg project has been in existence since 2004. With clients including the Australian and Canadian goverments, Elgg may have bigger aspirations than being simply "the next Facebook."
OneSocialWeb:
If you're already wearing a tinfoil hat and attending a NAFTA superhighway protest, you might want to look at what OneSocialWeb is doing. If you're already mad about a non-existent North American Union and its "Amero" currency, you're going to hate the idea of an open-sourced decentralized platform that links all social networks in a fashion similar to e-mail, in which separate providers offer addresses and access to the same fundamental service. But wait, how would we advertise on that? How do we monetize it? Which nations or governing bodies would have jurisdiction? None of their concern. This project, created by
Vodafone's
(VOD) - Get Vodafone Group Plc Report
R&D branch, is attempting to build on the XMPP instant-messaging engine and make it the common thread running through all social networks. It isn't close to completion, but what we can say about it is this: The Illuminati aren't testing it.
We're not joking. While two generations removed for most social-networking Americans, old-news Friendster is not only huge in Asia, but has more unique visitors there than any other social network. Roughly 90% of Friendster's more than 61 million unique page views each month come from Asian countries, with Indonesia, Malaysia, the Philippines and South Korea providing much of its traffic. Founded in 2002, Friendster predated MySpace as America's go-to social site and actually rebuffed a buyout from Google in 2003 before a fickle public ditched it for the next, more versatile thing. Meanwhile, the website has received millions more in venture capital, relaunched last December and added microfinance to its list of features. While Facebook's $40 million buyout of Friendster's patents may prevent it from becoming a force again in the U.S., in other countries, it already
is
the next Facebook.
>To submit a news tip, email:
.
RELATED STORIES:
>>Facebook Down: 'Like' Buttons Vanish
>>Zuckerberg Gives $100M to Newark Schools
Follow TheStreet.com on
and become a fan on
Jason Notte is a reporter for TheStreet.com. His writing has appeared in The New York Times, The Huffington Post, Esquire.com, Time Out New York, the Boston Herald, The Boston Phoenix, Metro newspaper and the Colorado Springs Independent.