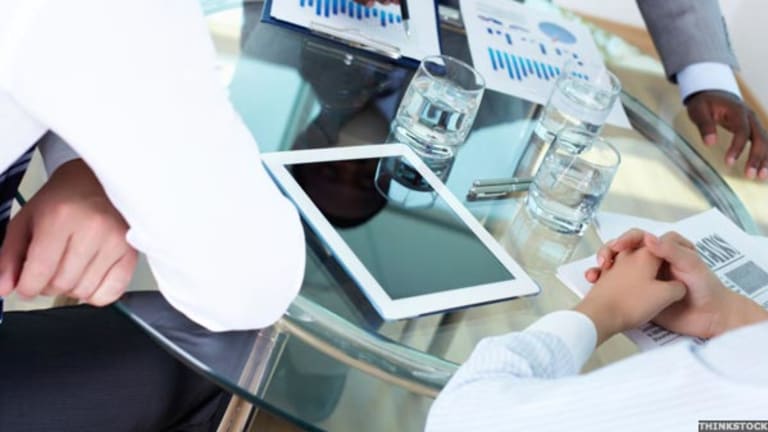 Publish date:
The Great Google $600 Debate
Having hit a 52-week high of $507, Google's spurred some analysts to raise their price targets to $600 -- but the facts suggest this optimism might not be warranted.
Having hit a 52-week high of $507, Google's spurred some analysts to raise their price targets to $600 -- but the facts suggest this optimism might not be warranted.
MOUNTAIN VIEW, Calif. (
) -- This was the year
Google's
(GOOG) - Get Report
business
, but you wouldn't know it from the stock, which keeps on climbing.
Having recently hit a 52-week high of $507, some analysts have started a new round of Google $600 price target forecasts. The working thesis for this optimism is that online ad spending may soon pick up and Google, the colossus of the search ad industry, will collect the most money.
"We believe that Google benefits materially from a search spending rebound especially by retail, financial services, and the auto sector," Collins Stewart analyst Sandeep Aggarwal wrote in a research report, adding that these three segments make up about 50% of Google's ad revenue.
No question, Google needs a few industries to start spending a little more freely, but there's been no clear sign that those good times are coming back.
Google's most recent quarterly results certainly didn't offer any solid evidence. If anything, Google's aggressive 15% ad-placement growth and depressing 13% slump in revenue per click for the quarter were troubling. Google is priming the pump with more ads, but consumers aren't clicking and buying.
After its
in the first quarter, Google stayed flat in the second quarter with revenue and operating costs sequentially flat. That's a glass half unchanged.
About 94% of Google's revenue comes from search ads, and try as it has, the firm has been unable to find new avenues to growth. YouTube remains the most popular Web video site, and Android has taken hold as a challenger to
Apple
(AAPL) - Get Report
,
Research In Motion
(RIMM)
and
Nokia
(NOK) - Get Report
in the mobile operating system game. But neither YouTube nor Android have contributed much to Google's top-line growth.
NEXT: Google Doesn't Have All the Answers
Google is certainly trying.
Earlier this month, the company introduced a
called Google
that delivers pictures of news pages and serves display ads. The effort is one of the first sightings of
DoubleClick
, the display ad business that Google bought two years ago to compete with
Yahoo!
(YHOO)
.
Last month, Google made another assault on rival
Microsoft
(MSFT) - Get Report
. The company introduced a Chrome Web-based operating system to challenge Microsoft's Windows franchise. The move adds to Google's efforts to push the Chrome browser, a product that aims to take a piece of Microsoft's Internet Explorer business.
Google also says it is
small companies to keep an edge. However, CEO Eric Schmidt didn't offer many clues on where or what Google would be shopping for.
All the noise aside, for investors, it always comes back to Google's core search business and the health of ad spending.
In a note last month, Broadpoint AmTech analyst Ben Schachter said Google is in the "pole position" in the search engine race. "We believe that Google remains in a leadership position to introduce the most meaningful innovations to search advertisers," Schachter wrote.
In other words, Google's all revved up with nowhere to grow.
-- Written by Scott Moritz in New York