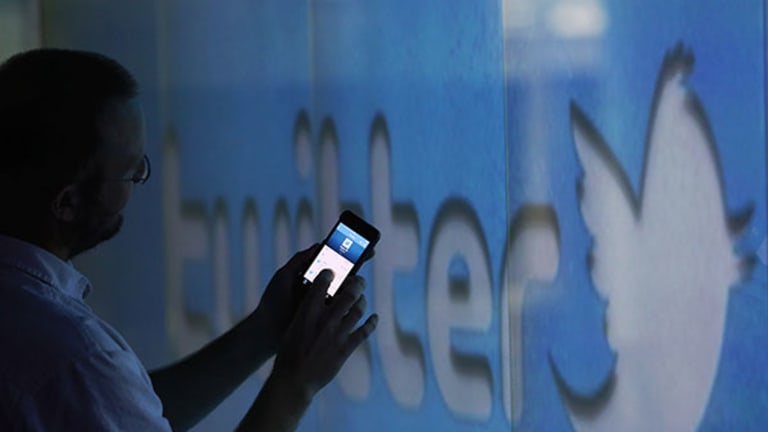 The Dress Color Controversy Sparks 10,000 Tweets Per Minute
Twitter users spent the end of the work week arguing over the color combination of a party dress, proving the social network's expansive reach even in the most trivial matters.
SAN DIEGO (TheStreet) -- A seemingly irrelevant debate over the color of a dress sent the Internet, and Twitter (TWTR) - Get Free Report in particular, into a tizzy on Thursday afternoon. By early Friday, people had tweeted about the dress in question more than 11 million times, according to the social network. 
Said controversy was born on Tumblr, where user "swiked" uploaded a photo of the now infamous party dress, as seen below, with the caption: "guys please help me - is this dress white and gold, or blue and black? Me and my friends can't agree and we are freaking the f--k out."
Apparently, the world (superstars Taylor Swift and Justin Bieber included) absolutely had to weigh in on the matter as the puzzling question over the dress' color combo found its way to BuzzFeed and other publications and social media, of course.
As the heated dispute spilled over to Twitter with the apropos hashtag "#thedress" Thursday afternoon, the social network was flooded with more than 10,000 tweets per minute at the peak hours between 7:30 p.m. and 10:30 p.m. ET, according to social media management and tracking company Spredfast. 
There is a seemingly rational explanation for the color confusion and it has to do with how our eyes process light, according to Wired, which claims that the dress is, in fact, blue and black.
A majority of Twitter users are convinced, however, that the dress is white and gold. By Spredfast's count, white and gold mentions considerably outnumbered blue and black mentions with a vote of more than 2.9 million tweets favoring the former and 1.77 million preferring the latter as of 11:55 a.m. ET.
Though trivial in content, the dispute sparked enough attention to make it the meme of the week for mainstream and social media audiences alike, potentially proving Twitter's point that its reach extends well beyond the 288 million people that use its social network each month. The takeaway seems to be that the social network doesn't need a major event, such as the Oscars or the Super Bowl, to generate major buzz.
Recently, Twitter failed to meet Wall Street's expectations with uninspiring growth in its active audience, adding just four million people in its fourth quarter. Analysts and investors, however gave the company a pass as they look ahead to future growth. Shares, which recently fell 1.7% to $48.58, have picked up roughly 18% in value since the Feb. 5 report. 
--Written by Jennifer Van Grove in San Diego