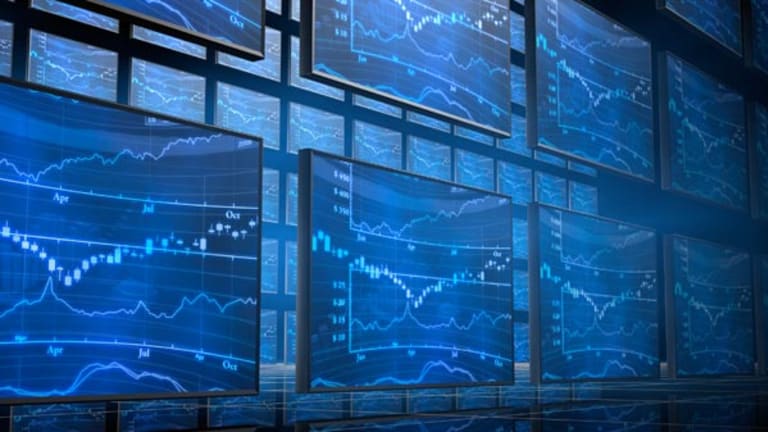 Publish date:
Dot-Com Bubble Has Burst, Lunacy Continues
An inside-look at the lunatic valuations of dot-com companies.
An inside-look at the lunatic valuations of dot-com companies.
The party's over, but the cleanup continues.
Wal-Mart
(WMT) - Get Report
and
Kmart
(KM)
are buying out their respective e-tailing investments.
Gateway
(GTW)
is suing
OfficeMax
(OMX)
because it wants back the $20 million it invested in a dot-com tracking stock OfficeMax never created.
What's clear is that even if the bubble deflated quickly, it's messy dealing with a deflated bubble. Sadly, the same lunatics running the asylum during the upswing -- the fairly maligned entrepreneurial-investment banking-venture capital complex -- continue to dispense the pills.
Consider the case of
Staples
(SPLS)
. Its shareholders filed suit when the office-products retailers tried to buy out its Staples.com unit at a valuation that ensured a healthy return for insiders and the venture capitalists who invested in the dot-com, which never went public. Staples had the misfortune of having filed an IPO for Staples.com, so litigators could get their hands on the dot-com's finances, even though the offering never occurred. Included in the filings were details of what the VCs paid for their stakes. When Staples proposed to pay $7 a share, a premium over the $3.25 Staples.com investors paid, shareholders howled.
The insiders subsequently agreed to give up their profits by selling back to Staples their Staples.com shares for their original price. They include Staples CEO Thomas Stemberg as well as directors Robert Nakasone (a former CEO of
Toys R Us
and one of the first Old Economy guys to screw up a dot-com experiment) and former Massachusetts senatorial candidate Mitt Romney. But Framingham, Mass.-based Staples still plans to pay the other dot-com shareholders about $7 per share for their stake.
What makes this interesting is that because of the lawsuit, Staples had to explain to shareholders in great detail how it got to the $7 per share, which will benefit venture investors General Atlantic Partners, Highland Capital Partners and Greylock, all bastions of the East Coast venture scene. Staples spelled out its explanation in an amended proxy statement filed Tuesday with the
Securities and Exchange Commission
in advance of a stockholder meeting Aug. 27.
The explanation is long. Very long. But a few salient points illustrate the lunacy of the exercise. First, to get to a fair valuation of the Staples.com business, Staples established comparable valuations, based on a price-to-sales multiple, of eight Internet companies:
Amazon.com
(AMZN) - Get Report
,
eBay
(EBAY) - Get Report
,
priceline.com
(PCLN)
,
Onvia
(ONVI)
,
Drugstore.com
(DSCM)
,
Webvan
(WBVN)
,
barnesandnoble.com
(BNBN)
and
Travelocity.com
(TVLY)
. Never mind for a moment that these businesses have vastly different profiles and that one, Webvan, is now out of business.
The unscientific use of the data is what's truly maddening. The high, low, median and mean values of these companies in March suggested a range of valuations for Staples.com of between $3.33 and $13.69. Staples -- and its two investment bankers, Thomas Weisel Partners and Wit SoundView -- decided that because the "fair value should fall generally below the middle of the range of values yielded by the financial analyses that it reviewed," $7 was as good a price as any.
Oh, meaningless comparables weren't the only key factor in the equation. Another component was the projection of $2.2 billion in sales for Staples.com in the fiscal year 2005 and net income of $107 million. That contrasts with sales of $512 million in fiscal 2000 and net losses of $82 million. The 2005 estimates assume 20% or better annual sales growth for Staples.com. Staples and its investment bankers think they know how the dot-com will do in 2005. After all of the wrenching change in this market, that's a thing of beauty.
See, the investment bankers like to throw out lots and lots of numbers with fancy explanations. All that data obscure a key point: They're making it all up. The comparables are silly. Webvan won't even exist by the time Staples shareholders vote. But most importantly, the venture capitalists will get paid.
Incidentally, Wal-Mart and Kmart shareholders may never know how
Accel Partners
(Wal-Mart's partner) and
Softbank Venture Capital
(Kmart's partner) will make out in their respective buyouts. Neither company is disclosing the terms of its buyback and neither ever made it far enough along to file for an IPO.
Ultimately, this period will be remembered as an expensive experiment rather than a significant business event. "Although Internet operations may, in our opinion, play an important marketing role for broadline retailers and will certainly facilitate certain niche functions such as baby and wedding registry, we continue to doubt that the economics of online selling will conform profitably to a discount model anytime soon," Goldman Sachs analyst George Strachan said to clients Tuesday. "With the likelihood of eventual dot-com spinoffs virtually zero and the added value of third-party advisors now diminished, we believe that Wal-Mart and Kmart are making sensible decisions to gain complete control of their online operations and related trademarks and brands."
That almost makes the whole thing seem neat and tidy. It isn't.
Analyst 'Scandal' Update
As
predicted, the herd mentality on Wall Street is causing other brokerages to follow the lead of Merrill Lynch in restricting stock ownership by analysts. Credit Suisse First Boston, under pressure for its own alleged stock-offering transgressions, issued a statement Tuesday announcing a new firmwide policy regarding analyst ownership of stocks they cover. In short, they can't. Neither can their research teammates, spouses, partners, minor children or other dependents of their households. Harsh.
CSFB jawboned about its "ongoing commitment" to independence, integrity and objectivity. That's a good shorthand way of acknowledging that independence, integrity and objectivity haven't been high on the agenda before now.
Meanwhile, yet another new study on Regulation FD (for "fair disclosure"), suggests that the much-hated regulation hasn't caused additional market volatility after all. Academics at Purdue University's Krannert Graduate School of Management and the University of Southern California's Marshall School of Business have concluded that, contrary to the conventional wisdom spewed by Reg FD's opponents, stock prices actually have been moving less after earnings announcements than before Reg FD was enacted in October. That's because the news preannouncements that diverge from Wall Street's expectations tend to send stocks toward their correct level before the actual earnings announcements.
The study was reported this week by the
Dow Jones Newswires
. Given that the report is an empirical look at the effects of Reg FD, it's likely to be a powerful counterbalance to the securities industry's gut feeling that Reg FD is harmful.
Finally, it's time for more hearings on this sordid subject, and once again the
gubmint
wants to hear from the
TheStreet.com
. Rep. Richard Baker, the Republican from Louisiana who chairs the House Financial Services Subcommittee on capital markets, will hold round two of its investigations into conflicts of interest between analysts and their investment banking colleagues. The hearings are scheduled for the afternoon of Tuesday, July 31, and the committee has asked me to share my thoughts.