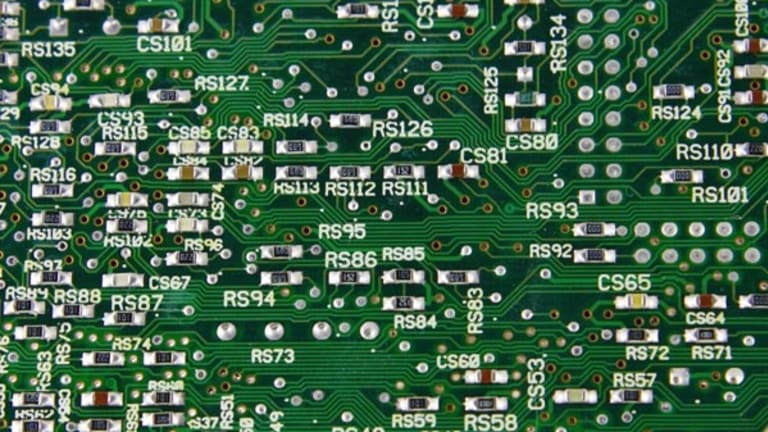 The Digital Skeptic's Guide to Windows 8
It's fast, light and secure, but Windows 8 struggles to be more than the sum of its many, many parts.
It's fast, light and secure, but Windows 8 struggles to be more than the sum of its many, many parts.
NEW YORK (
) -- Mazel tov, Mr. Ballmer and Mr. Gates. On Friday, after what feels like 13 years of development, your pride and joy,
the Windows 8 operating system
, finally stands up and does its thing -- it ships to consumers and businesses.
"It's a big step," Bill Gates said in
a video he posted about the rollout
. "It is key to where the personal computer is going."
But like all fast-growing adolescents, this OS brainchild can be utterly, totally maddening. The computer software desktop that we all know is out.
Nick at Nite
-style graphic tiles are in. The trusted keyboard and mouse, as well, has been replaced by something called a NUI (that's "newie"), geek speak for a touch-based Natural User Interface.
As interesting as this product might be, the fact is whoever finds Windows 8 natural is probably from Mars.
The silver lining that comes with this frustration-fest is that at least there will be no surprises. Windows 8 has been in development for so long, it is so well-documented and its message has been so hammered into consumers' and analysts' minds that the guesswork to the "isness" of 8 is gone.
Asus Unveils New Windows 8 Computers
If you have a question about this product, simply head over to the ludicrously well-documented
, which reads like this offering has been on sale for years.
Microsoft
(MSFT) - Get Report
has even gone as far as to
before 8 actually went on the market.
"We are pleased to be releasing a set of improvements to Windows 8 in broad areas of performance," Steven Sinofsky, president of Windows and Windows Live, said in a blog post back in early October, about three weeks before the actual launch.
You can't make it up.
Here then, is what these tired eyes say you can count on with Windows 8: 

Windows 8 will never, ever replace Windows 7.
No matter what Microsoft, Steve Ballmer or anybody else does, Windows 8 just won't become a dominant piece of software. Just take a one look at this
from Aliso Viejo, Calif.-based research shop
Net Market Share
. There, on the Desktop Operating System Market Share analysis page, you'll see that after more than a decade of deployment, the ancient, unsupported, utterly unsafe Windows XP still splits the market with Windows 7, with about a 41% market share.
10 Classic Video Games Still Raking In Cash
And this is not just Redmond's problem. You will see in the same analysis that
Apple
(AAPL) - Get Report
, too, struggles to get folks to migrate to different takes on its Mac OS X. Worse, if you drill down into the data, you will see that the OS market subdivides into dozens of tiny niches broken down by browser, OS group, device type and -- a new wrinkle in the digital nightmare -- the search engine.
That all means the world will never again see a one-size-fits-all OS as in the golden age of Windows.
There are not one, not two, not three, but at least four Windows 8s!
If this fractured OS market model were not nutty enough, it's critical to remember that Microsoft is sort of fibbing here. It is not actually shipping just Windows 8. It is shipping four different Windows 8s. There is one for the PC and most tablets -- the one you're seeing in the
Eagles of Death Metal spots on TV
. It has various home, student and pro editions, in the $70 range.
There is another critical riff on the OS called
. It's the mobile processor-oriented version that supports Microsoft's coolest product in years -- the Surface portable tablet and keyboard device. RT will not be sold via Web channels or through PC partners as is traditional, but only when built in, a la Apple, to its Surface line of devices.
But, wait, there's more. The next 8 is called Windows Phone 8, which is the mobile version that plays on many smartphones. I am not the one making the connection between Windows 8, RT and Windows Phone 8; I can leave that to Mr. Gates himself.
Here he is quoted in a blog post
by MIchael Stroh that comments on all three products together.
Apple Vs. Amazon: Don't Call It a Price War
But wait, there is even more Windows 8 floating around. This product also lives in a family of cloud-based versions of Windows software called
Microsoft Office 365
and Windows Live. These are essentially the Web-based versions of Windows 8. Though Redmond does not market them as one, we have been testing these tools for easily over a year and, I assure you, Office 365 is as much a part of Windows 8 as anything the company makes. Just click on the online demo for Office 365 and you'll immediately see it's all of the same OS cloth.
Playing the 8 hate
Here we are again facing yet more grim investor big think. Despite the negative vibe, Microsoft has not lost its mind with Windows 8. Frustrations aside, I have found the system to be fast, light and secure. It works very well across all its various platforms, particularly between Windows Phone 8 and Office 365. Investors should be sure to be positioned to take advantage of the near certainty that companies and consumers will deploy it.
But the notion -- and investing economics -- of a single OS that dominates and rationalizes the PC market is going the way of the mouse and the keyboard. We now live in a world where the world's most successful brand, Apple, is not a worldwide brand. It deploys to only a fraction of total global users.
What lies ahead is a tricky market of combined niches. If Microsoft can make the sum of these parts more than just Windows 8, Redmond most definitely can stem the tide of its decline.
If not, Windows 9 will not save them.
This commentary comes from an independent investor or market observer as part of TheStreet guest contributor program. The views expressed are those of the author and do not necessarily represent the views of TheStreet or its management.