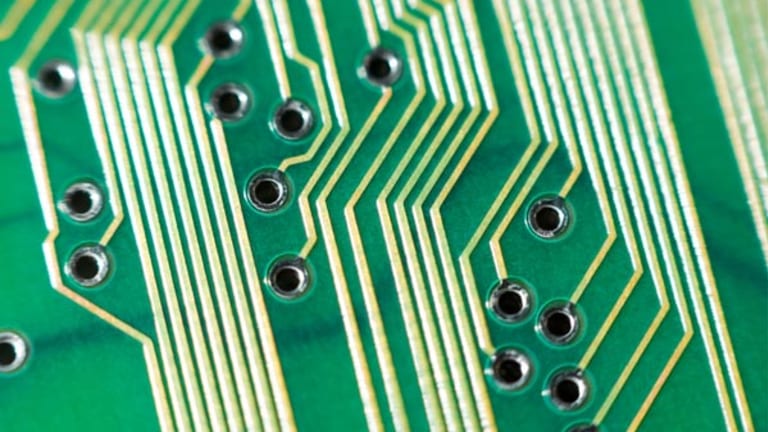 This article is commentary by an independent contributor, separate from TheStreet's regular news coverage.
NEW YORK (TheStreet) -- If you're dying for the insider perspective on billion-dollar social room-swapping service Airbnb -- yes, friends, the hipsters really do call it "airbeeandbee," as if a bed-and-breakfast were falling out of a plane -- you might want to sit down for a chat with Marty Bauer.
Bauer is no high-profile insider with ties to Paul Graham's
, the next-gen biz incubator in Mountain View, Calif., that spawned Airbnb. His name will not be found in last week's
SEC filing
that confirmed the service raised more than $117 million. And the 27-year-old is definitely not among the A-list investors such as
and Peter Thiel swirling up a monstrous $2.5 billion valuation for the company.
But Bauer is willing to share something far more important: the reality of running a social market similar to Airbnb.
Bauer is the founder of itty-bitty
, a four-person Greenville, S.C.-based online app that's doing for car rides what Airbnb does for lodging.
"We are trying to create a new form of public transportation," Bauer explains to me over the phone. "There are 2.3 billion road trips each year. And 80% of them have empty seats."
When I tested the service (honestly as part of finding some way to move around after Hurricane Sandy closed local gas stations) I found the process of matching those with spare space in their cars and those looking for rides to be reasonable. RidePost does a good job of managing the relationship, finding a fair price for the fare and taking a cut of every ride.
The more I spoke with this bright, earnest entrepreneur, the more I realized that despite the hype behind Airbnb, the service faces a long flight before it reaches the investor stratosphere.
"It is a challenging market, for sure," he tells me flatly.
No direct flight to riches
Bauer's critical insight into Airbnb is this: Sure, matching those who have spare rooms with those who have spare change is sexy as all get-out. But the business boils down to the intricate process of managing trust between strangers. Bauer, like Airbnb, is betting the reputation-building technologies at the heart of social media can be adapted to make folks feel safe. He can't succeed unless users are sure when they climb into a RidePost booked ride that they're not climbing in beside a psycho.
"We are trying to provide low-cost rides, but without the sketchiness factor," he said.
And for such social bartering markets, small turns out to be a beautiful thing.
Bauer is conscious to target his operation to those under 35, who are comfortable in social media, making it easy to provide a sense of service and safety. The idea is not his. He recalls hearing how Mark Zuckerberg, CEO of
Facebook
(FB) - Get Facebook, Inc. Class A Report
, said he bet his social media service on the .edu email domain early on, limiting the service mainly to those in college or at least in academia.
"It gave everyone that level of trust," he said.
But now that Facebook manages a billion users, it is no surprise security remains one of its biggest challenge.
What I found so refreshing about talking with Bauer was his complete transparency on how the minutiae of growing a next-gen, trust-based service tends to be lost on investors. What happens, he said, is that people hear about Airbnb as if it were new, not realizing the company has worked for years to get where it is. And the trajectory of that company is not some easy direct flight into tomorrow. It is a long, complex, multi-stage flight with many stops, gusts and bumps.
"People have to understand that there is a story behind the story," he says. And the rush to participate can warp the value of what a business is trying to do.
Little room in first class
The biggest indicator of the difficult ride ahead for Airbnb is how crowded and bare-knuckled online travel has become. The days of sauntering into a market of slow-to-react, entrenched travel and lodging providers is long over. Big names such as
Hilton
,
Sheraton
,
Southwest
(LUV) - Get Southwest Airlines Co. Report
and
Delta
(DAL) - Get Delta Air Lines, Inc. Report
must push aggressively to keep interlopers such as
Priceline
(PCLN)
,
Kayak
(KYAK)
,
Expedia
(EXPE) - Get Expedia Group, Inc. Report
and
TripAdvisor
(TRIP) - Get TripAdvisor, Inc. Report
out of the market.
These former disruptors are now a backbone of their own established -- and highly profitable -- virtual travel industry. Priceline CEO Jeffery Boyd
gross bookings were up about 25%, to about $7.8 billion, in the last quarter. And the company is pursuing mobile apps options to compete in the global market where Airbnb hopes to fly.
Bauer says that as new and creative as his and Airbnb's concepts might be, the major challenge he works on every day is making sure people will see value in RidePost.
"We have to give people incentives to continue to use the service," he says. "It's our challenge to create a product people want to use."
To these tired eyes, that means one thing: Airbnb's flight plan is to be yet another in a long line of oversold, good-only-for-insiders digital investments. Will it continue to grow? Sure. Will it be the next Priceline? Maybe. But this business is being built on a fundamentally new way to do business.
That means it's a long, bumpy flight ahead for Airbnb.
This commentary comes from an independent investor or market observer as part of TheStreet guest contributor program. The views expressed are those of the author and do not necessarily represent the views of TheStreet or its management.