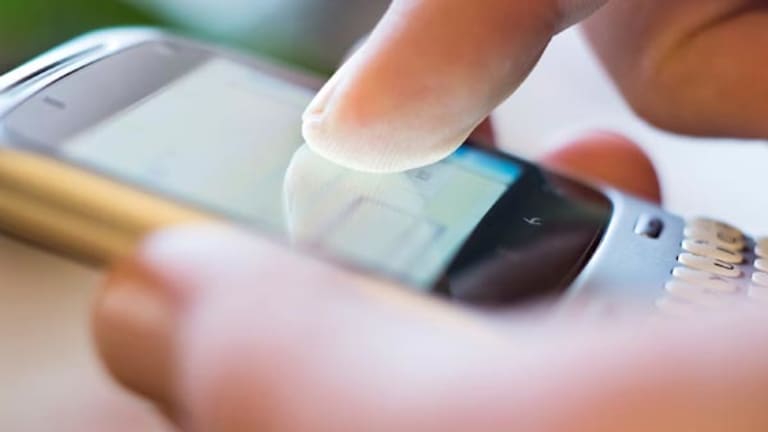 The Digital Skeptic: 4 Tech Picks That Won't Scare You to Death
There are still good, reliable tech products out there you can rely on in scary times. Here are four.
There are still good, reliable tech products out there you can rely on in scary times. Here are four.
NEW YORK (
) -- With Halloween upon us, it's time to harken back to those cozy investor days -- before information killed our business -- when every day wasn't the scariest day of the year.
Life was good. You got out of bed, put on a nice outfit and went to work. Sure, nutty things happened, but earnings went up when employment did.
That cozy world is sadly long gone.
In these ghoulish times, managers, investors and regulators are become nothing more than data zombies on a steady diet of cold empty mathematical non-data rendering a world to them that is simply not there.
Fear not: Reality still motors on quietly under this dead data. The trick is relying on your warm-blooded feel for right and wrong.
With that humanizing spirit in mind, I offer this quarter's happy batch of real things that should really matter to tech investors -- four tech treats that should not turn out to be tricks for your portfolio.
Samsung Galaxy Note II
(
unlocked from
Amazon
(AMZN) - Get Report
/
with two-year contract from
AT&T
(T) - Get Report
)
Who knows what the Apple (AAPL) - Get Report iPad mini hoopla is all about. Samsung has been shipping one of these maxiphone/minitab suckers for quite a while: the Samsung Note. And a new, upgraded version, the Note II, is staking out an interesting market niche. Assuming users don't mistake this for a giant smartphone as they did with the original Note, the iPad mini crowd will find this device marvelous. The keys here are a big, bright 5.5-inch screen, a handy stylus and serious work app functionality. Like everything else in life, once you get used to big, it really is better. Be aware: Some carriers will be offering limited 4G LTE on this device, which can hurt. But if you are looking for a potential path to Apple's demise, check out the Note II.
Microsoft Surface
($499 for 32GB Version)
Without question, Microsoft's (MSFT) - Get Report latest operating system, Windows 8, is clearly not leading the pack for truth and beauty in tech. But Redmond's elegant little tablet/keyboard thing, the Surface, is game-changing stuff. Well-made and fast, this portable offers a unique experience: a touch-based tablet with the best mobile keyboard I have ever seen. There are issues -- the Windows RT OS has some serious compatibility bugs, for instance -- and apps support is thin. But it won't matter. For the basic stuff doing things on the road, the Surface could easily be the hottest product in Microsoft's line -- and with a little luck, the hot gadget for the 2012 holidays.
3m iPhone Projector Sleeve
(
$230
)
I realize I am reaching to the very edges of the gadget junk belt if I am picking lame old 3M (MMM) - Get Report as a major tech buy. But at least by the fundamentals, its iPhone Projector Sleeve is one heck of an idea. Basically, the thing is no bigger than your average iPhone battery case, but 3M has built a tiny projector into that, and it pumps out a not bad-looking and quite reasonable 2-foot diagonal image. It can support up to 100 minutes of projection on the iPhone and its battery can also charge your phone. Not bad. This is my ultimate gift pick that iPhone-aholic for the holidays, and a must-buy for sales professionals. Amazingly handy.
Evernote Smart NoteBook by Moleskine
($25)
Though uber-hot Web app Evernote is almost certainly just another piece of digital roadkill, Italian bookmaker Moleskine is making something of real value as part of the smart app wave: a well-made physical book that makes your handwritten notes searchable. Simply buy a Smart Notebook, jot down reasonably accurate notes, snap a photo and -- voila -- your scribbles are easy to find. For the disorganized, and that is all of us, this crafty tool is worth careful consideration this holiday season.
This commentary comes from an independent investor or market observer as part of TheStreet guest contributor program. The views expressed are those of the author and do not necessarily represent the views of TheStreet or its management.